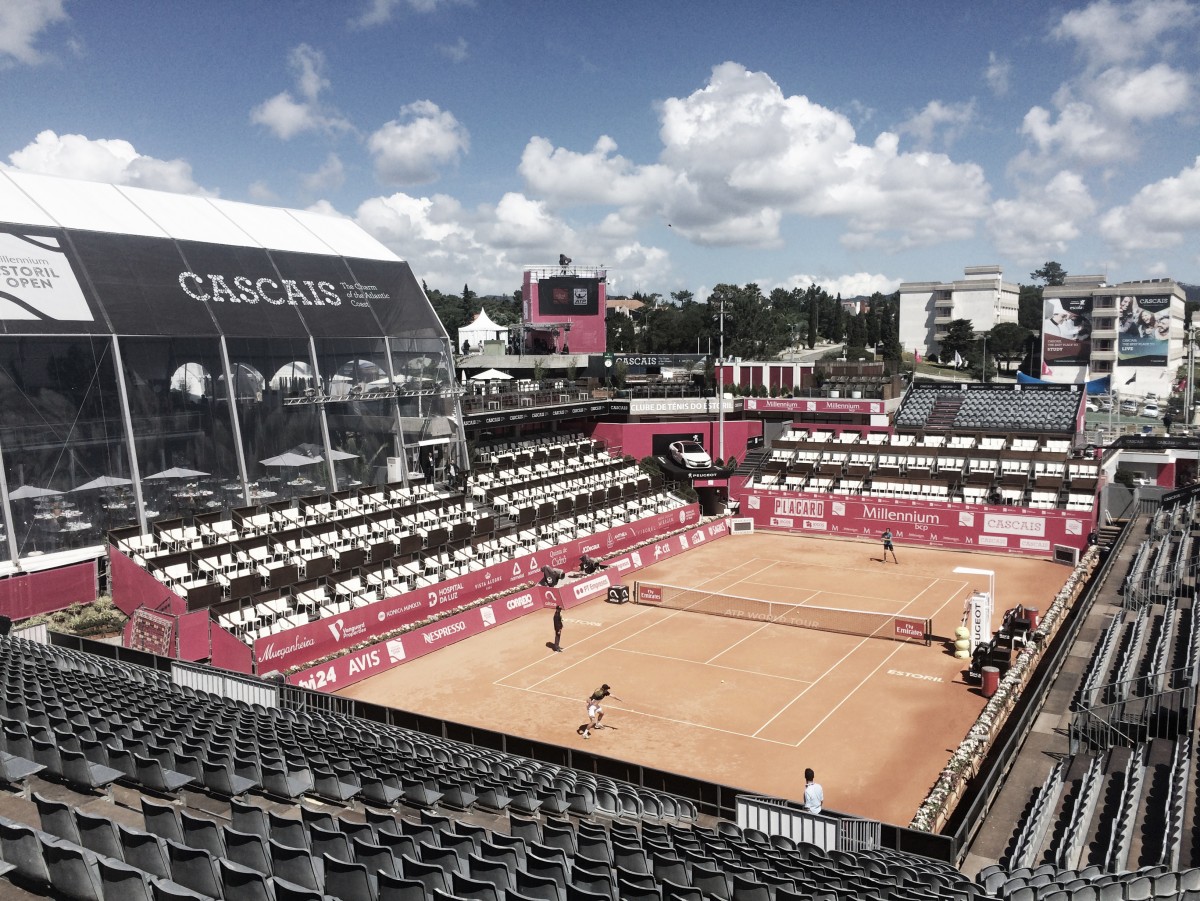 The Millennium Estoril Open had today the first night session of this year's edition and Frances Tiafoe, Gilles Muller, Simone Bolelli and Federico Delbonis were the players chosen by the organization to step on the court. In day action, there were some doubles matches and the matches between Pedro Sousa and João Sousa, and Kyle Edmund and Alex De Minaur.
Estádio Millennium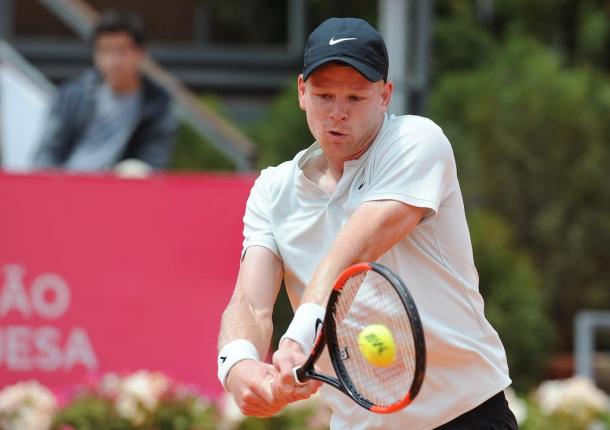 To open the day session of Wednesday, Kyle Edmund ousted the wildcard Alex De Minaur, who comes here under the supervision of Lleyton Hewitt. The British player, who talked to VAVEL USA after the match for a short talk, was putting a lot of height on his strokes, his ball was very heavy and spun, what complicated De Minaur's task. Edmund won 6-2 7-5 in 1 hour and 37 minutes of play.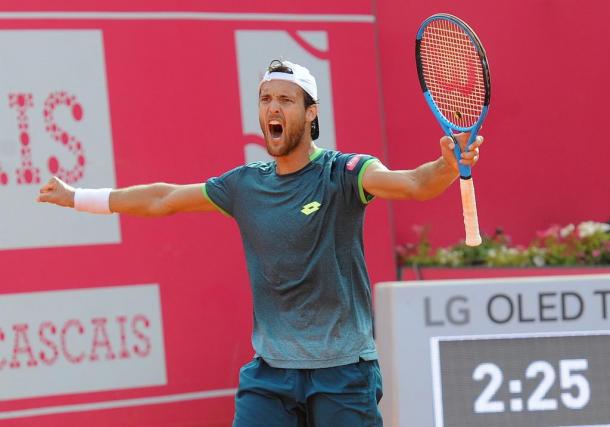 In the second match - out of four - played on the center court, there was a huge battle between two Portuguese players. Pedro Sousa and João Sousa played for 2 hours and 25 minutes and the highest-ranked one prevailed in three tight sets after saving two match points in the second set. Pedro Sousa was up a break 5-2 in the second set and up a break 5-3 in the third. Both players were playing too aggressive and firing winners from everywhere. There were a lot of hotshots in this match. João Sousa won 4-6 7-6(1) 7-5.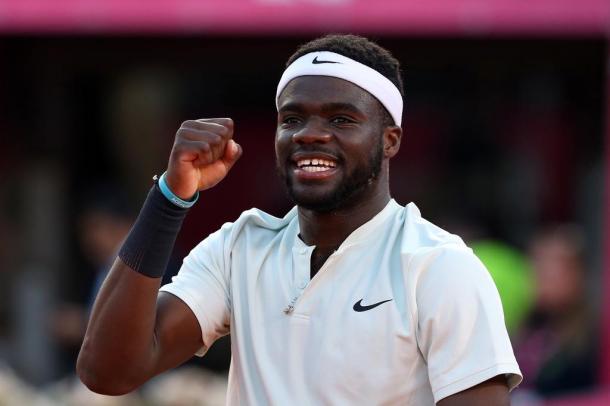 The first match of the night session opposed Frances Tiafoe to Gilles Muller. This was their first meeting and the North-American prevailed in two straight sets but he had to work a lot to take the win in 1 hour and 32 minutes. It's the first time Tiafoe is in an ATP World Tour quarterfinals at an ATP event played on clay courts. Frances Tiafoe got the victory by 6-4 7-5.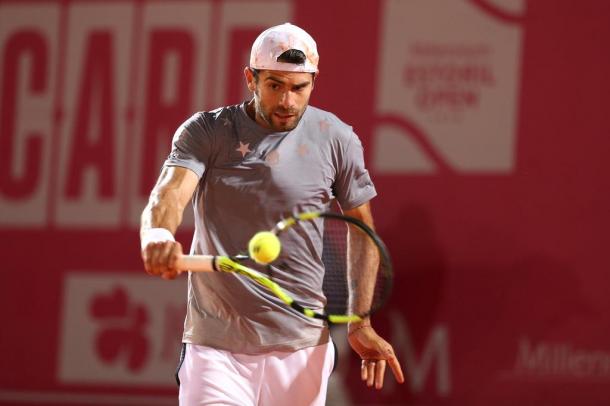 Last but not least, the match between Simone Bolelli and Federico Delbonis had the Italian as its winner. Bolelli won in three sets 3-6 7-5 6-2 in 2 hours and 20 minutes after being down 1-3 in the second set. The former world top 40 is playing Frances Tiafoe next.
Court Cascais
There were only doubles matches in the secondary courts.
In the first match, which started at 12 pm, Peers/Rojer defeated Duran/Molteni in straight sets but not without playing a tie-break before. The match ended 6-2 7-6(2).
Followed by the first seeds it was time for Haase/Middelkoop taking on Demoliner/Gonzalez. The unseeded team defeated the fourth seeds of the Millennium Estoril Open doubles draw in two sets 6-4 6-4.
Eysseric/Salisbury prevailed against Arends/Shamasdin in the match tie-break. They won 6-3 3-6 10-6.
A little bit more than thirty minutes after João Sousa's singles match ended, he played doubles. He played side by side with Leonardo Mayer and defeated Behar/Reyes-Varela. The US Open 2015 quarterfinalists defeated their opponents 6-4 7-6(4).
Court 3
In this court, there was only one match played and it was between Lopez/Marrero and Koolhof/Sitak. The unseeded players won 6-7(5) 6-4 10-3.
Thursday order of play