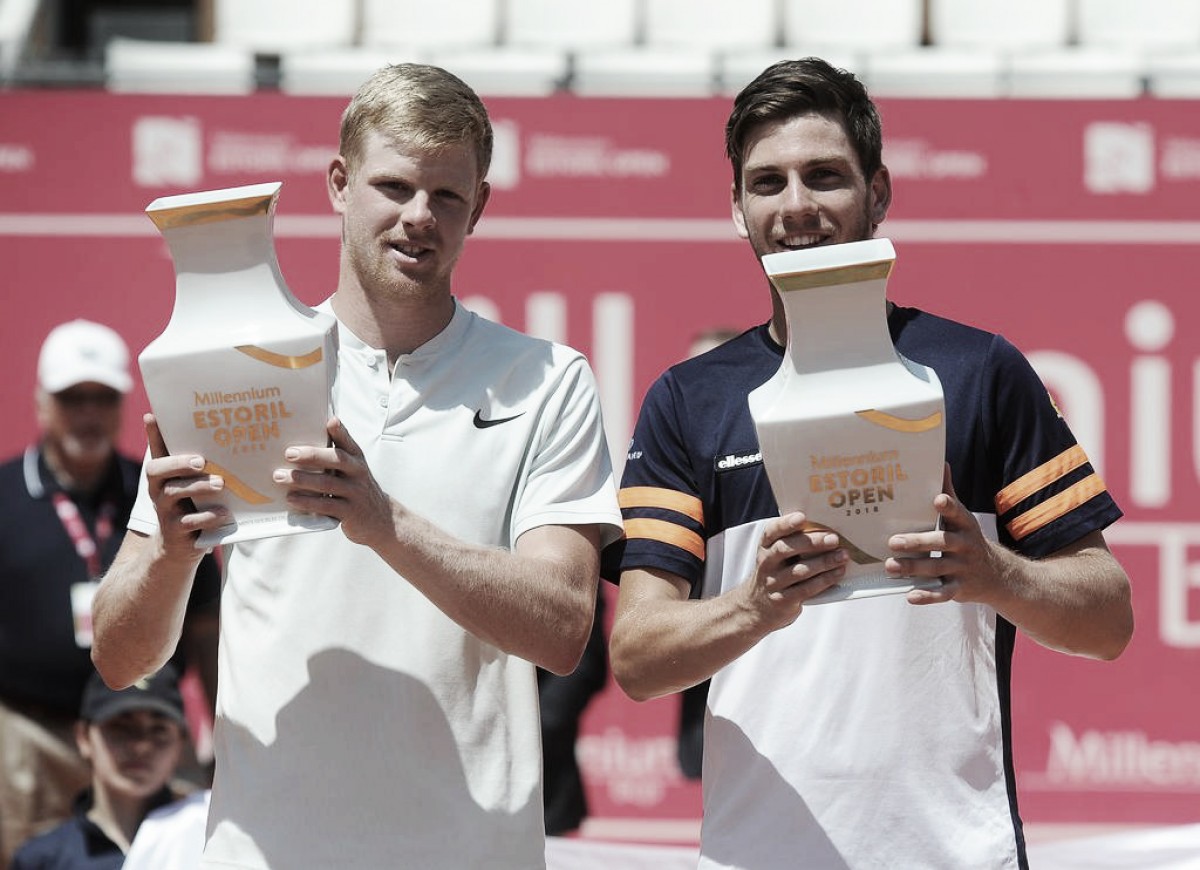 After the tough matches the players had, it was time for the press conferences.
Kyle Edmund and Cameron Norrie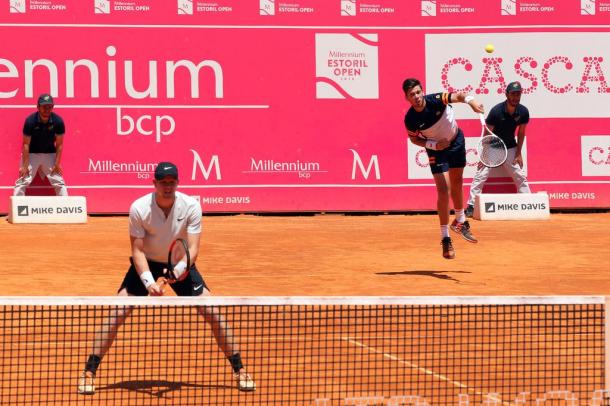 Kyle Edmund and Cameron Norrie defeated the team composed by Wesley Koolhof and Artem Sitak in straight sets 6-4, 6-2 to win their first ATP title ever, either in singles or in doubles.
"Obviously, it's great to get the title in the first tournament together. It's nice, no pressure throughout the week in terms of playing, just go there and have fun. We know each other off the court pretty well over the years. In Davis Cup we spend time together so is really relaxed. We struck a good partnership in terms of understanding each other's games and what we wanted to do on the court. It just really worked and each match we got better and better so it's nice today we played a proper doubles player and beat them pretty good. I'm obviously happy.", commented Edmund after their victory.
Frances Tiafoe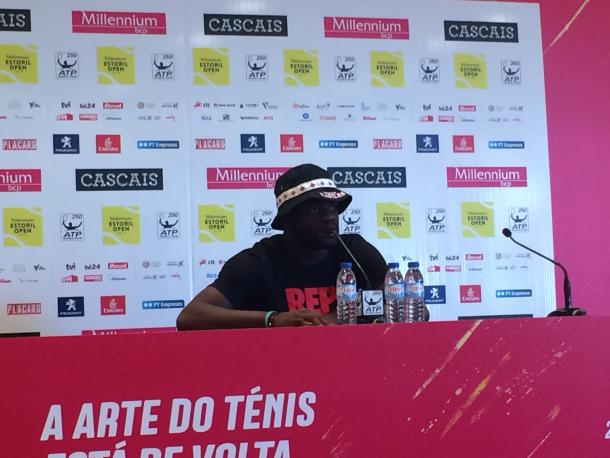 Frances Tiafoe was in his second ATP final of the year but this time he was unlucky and didn't get the champion title. The North-American showed he had some troubles facing the crowd who was unconditionally cheering for the home player, João Sousa.
"He played too good, the crowd was definitely for him, it was tough for me. I couldn't move my feet today. He played great and I'm happy for him. He has always been nice to me, he's one of the nicest guys on tour so I have a tremendous respect for him."
"It wasn't the final [that made him felt some pressure] it was more the crowd. I haven't really played a match in my career where obviously you play hometown hero, so I haven't really dealt with that, it was definitely a new experience for me. My feet were stones today. You learn from it, I'm not really stressing about it. I'm all happy for him honestly, the way he felt after it almost gave tears to me so I respect it and I hope he really enjoys this one. Not going to happen next here [laughs and jokes].", said the finalist smiling to the journalists.
The 20 years old player didn't feel like playing well today. "I didn't feel great. I left a lot of balls short, I didn't play as nearly well as I played all week and he took advantage and he was able to play the way he wanted the whole match. He was playing well from the first point to the last point and I got some things going towards the end. Never really could put any pressure, so it's too good."
Tiafoe and Sousa were very kind to each other when the match finished. The American even passed through the other side of the court to hug the Portuguese, and the journalists noticed that and asked him about his feelings on that moment.
"It's who I am, what I value. I know how big this is for him. It would be big for me if I won but the whole country is behind him and he felt that from the beginning of the week. He has billboards, he is everywhere here. It's huge that he won this event, I bet he wanted to win this event."
João Sousa - the winner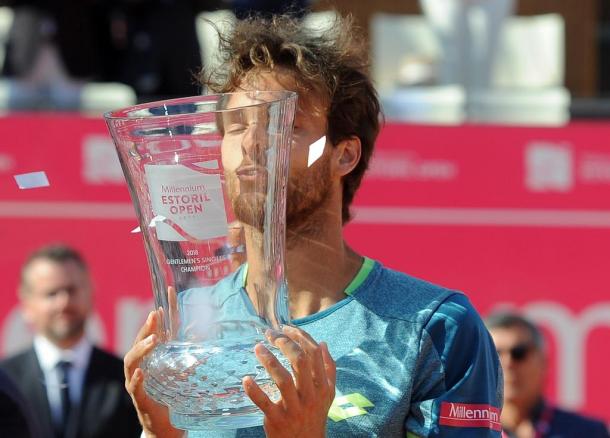 João Sousa conquered his third ATP title and made history being the first Portuguese ever to win an ATP held in home soil.
The best Portuguese tennis player ever was really happy about it. "It's hard to believe, that's the truth. It's a unique feeling. Although I have never confessed, I have always wished to win here, like any other Portuguese player would like to win this title. I think it was a perfect week. I always said I arrived here with the best preparation compared to the years before, with a lot of confidence, a lot of calmness to try to achieve every victory in every match I played and the things went pretty well. It was a dream week, sincerely I'm still taking conscious of this. It was a beautiful page on the national tennis history."
Sousa never forgets who supports him. "I owe this title a lot to my family and to my team because they were always supporting me, either in the bad or the good moments and to all the people who support me, to my fans the ones who really believed me. This is their title too."