 Benoit Paire defeated 16th seed Lucas Pouille 6-2, 6-3 on Court Manolo Santana to send a second seed player out of the Muta Madrid Open. The 28-year-old Frenchman who won in an hour and 20 minutes will face the youngster Denis Shapovalov in round two.
Paire earns to late breaks to seal set one
Both players began the match positively with two holds of serve and just the one point dropped for 1-1. But it was Pouille who would bring up the first two break points of this all-French round one encounter. Pouille couldn't take his chances and two break points went and gone as Paire held on to draw level at 2-2.
Saving both these breakpoints seemed to have inspired the 28-year-old who two games later would grab his first of the match at 30-40, using the dropshot to entice his compatriot forward before firing a forehand right at him. Pouille managed to save the break point and send the game to deuce with Paire overhitting a backhand shot.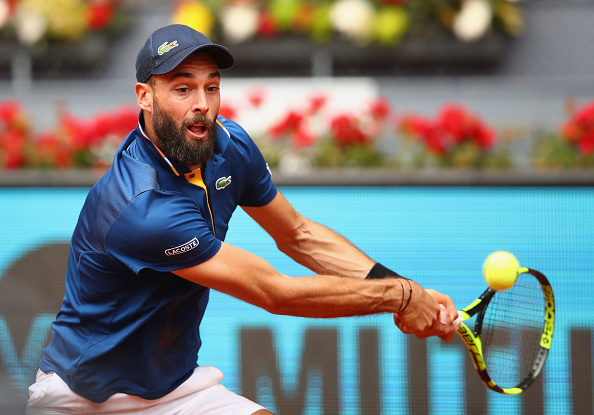 However, just the two points later, Paire picked up his second break point with the world number 18 overcooking a backhand shot. This time, Paire got the breakthrough following a mini-rally, 4-2. Pouille attempted to break straight back but had two break back points saved at 30-40 and then again at advantage with the world number 50 going 5-2 up.
Pouille, serving to stay in the set played an error-filled game which allowed Paire to have three break/set points. He dug in to deny his fellow compatriot and send the game to deuce. But he couldn't stop Paire from taking the set 6-2 with an excellent down the line backhand winner.
Paire continues to dominate; books spot in round two
Paire continued where he left off from the opening set. He held his opening service game and then pressured Pouille, taking the game to deuce from 15-40 behind. A solid forehand winner from the 28-year-old saw him with a break point chance early in the second set. Pouille gifted the break to his fellow Frenchman with a double-fault to fall even further behind in the match at 2-0.
A hold of serve made it 3-0 to Paire. The five-time ATP title winner stopped the rot of seven games lost in a row to eventually hold and get on the board at 3-1. He then attempted to get back into the set in the next game but missed three break point chances.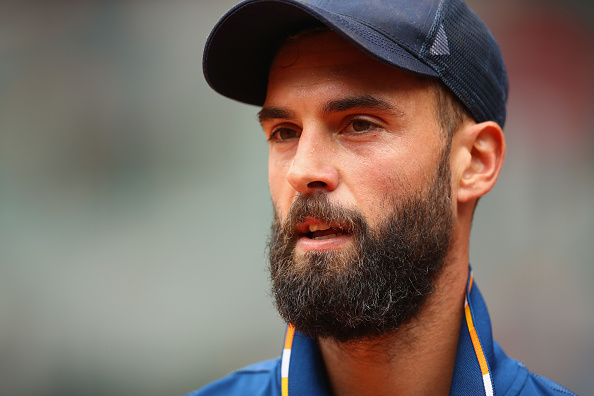 But, he would bring up a fourth and this time, he put away the point before going on to consolidate and drawing level, 3-3. Paire held for the first time in four games to edge back out infront at 4-3. After working tirelessly hard to get back into the match, Pouille found himself needing to do more work as the unseeded Paire grabbed a breakpoint.
The 28-year-old continuously threw forehand blows with Pouille seeing his hard-work undone and his compatriot serving for the match at 5-3. Pouille continued to fight as he saved a set point to stay alive. He would then have two of his break points saved with Paire doing a little fighting of his own. A second and final set point would come as the 28-year-old clinched victory.