 A long-awaited maiden top-10 win in her career finally arrived for Wang Qiang after she exacted revenge for two previous losses against the legendary Venus Williams in the opening round of the 2018 French Open. In the first major upset of the tournament, Wang put in a solid performance to oust the American 6-4, 7-5 after just an hour and 40-minutes of play
Wang had a good day at the office, hitting 19 winners whilst throwing in just a mere 14 errors. Williams was the clear aggressor in the match though on several occasions her aggression backfired after conceding 35 free points while hitting 28 winners. Wang will now face Petra Martic in the second round, with the winner earning a huge chance to make the second week.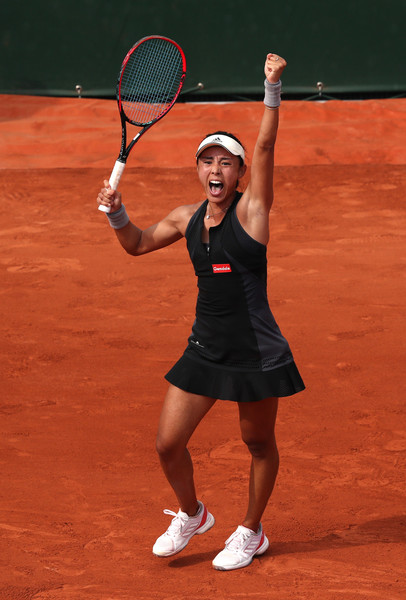 Wang edges through in the tight opening set
It was a marathon 12-minute game to begin the lengthy match as Williams faced several problems on her serve. The legendary American was unable to find her formidable first serves often enough, and she allowed Wang to dictate play on the clay courts, which are of lesser pace. Nonetheless, Williams was capable enough to come up with a couple of impressive saves but ultimately faltered as the underdog capitalized on her fifth break point, with the world number nine sending a huge backhand straight into the net.
All the hard work were futile after Wang lost her way from 30-0 up on her serve, as errors started to flow from every part of her game. What followed was a series of service holds, which could be an expected phenomenon considering both players are hard-hitters and neither was able to find a breakthrough on the return.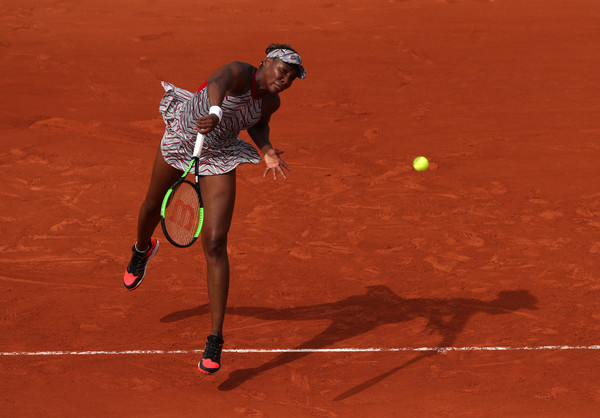 Williams fended off a crucial break point in the fifth game as she prevailed in a backhand exchange before her serve crumbled once more while serving at 4-4. Five points came and went — and the ninth seed was unable to find a first serve on all of those points. Vulnerable second serves came following and Williams started to commit a slew of unforced errors.
This gifted Wang with a golden opportunity to serve out the set and the Chinese dutifully pounced on her chances to take the opening set 6-4 after 50 minutes of play, with the American blasting 20 unforced errors and finding just 43 percent of her first serves.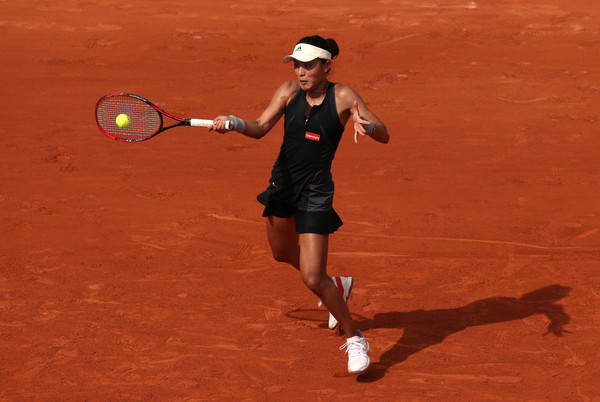 Williams fights back but Wang proves to be too strong
After the disappointing performance in the first set, it was the perfect reply produced by Williams as she claimed 13 of the opening 18 points in the second set, storming towards a commanding 3-0 lead within a blink of an eye. She was gaining confidence in every point she won, but after a changeover, the momentum shifted hands once more, with Wang getting ready for a comeback.
Three games on the trot soon followed for the world number 91, as the errors from Williams started to flow yet again. The seven-time Grand Slam champion had the perfect chance to bounce straight back, but an unlucky net cord derailed her plans and instead allowed Wang to take charge of that particular rally on break point, which proved costly ultimately since the Chinese narrowly held on for a 4-3 lead.
An exact replica of the first set, Williams' serve crumbled while serving at a critical moment as she served two double-faults and gave Wang a timely 6-5 lead, alongside the opportunity to serve out the match. Facing no tussle at all, Wang claimed the first top-10 win of her career after 100 minutes of play on one of the biggest stages in the world.