 Tenth seed and US Open champion Sloane Stephens reached her second Grand Slam final on Thursday afternoon, with the American beating 13th seed and countrywoman Madison Keys to go just one win away from winning a maiden French Open title.
This match was a rematch of the final at Flushing Meadows from September last year where Keys won just three games in a match where Stephens secured the title after just one hour of play and did prove to be more competitive. However, once again Stephens proved to be simply far too solid for her good friend, saving break points early on before breaking once in the first set, and then surviving a slight wobble towards the end of the second set to seal a 6-4, 6-4 win in an hour and 17 minutes.
Stephens looks comfortable as she reaches other Grand Slam final
With the first semifinal already done and dusted, Stephens and Keys were concluding play for the day, with this being the first all-American semifinal at the French Open since Serena Williams overcame Jennifer Capriati at this stage 16 years ago; however, unlike that match, this proved to be a fairly straightforward affair.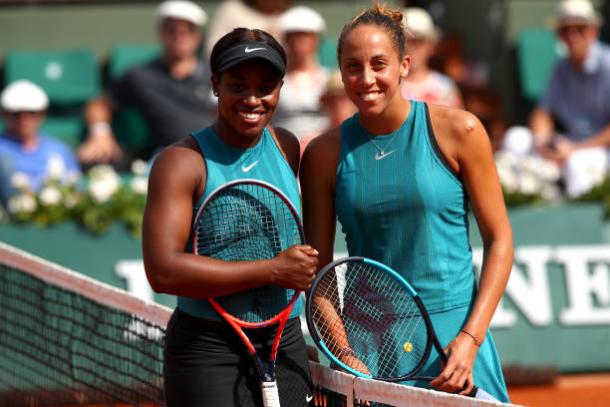 It was a tight start from both, with both displaying some solid tennis early on, though it was Keys who had the first chance to break in the second game of the match. However, the 13th seed was unable to make anything of her two opportunities, and Stephens proceeded to break in the next game, consolidating for a 3-1 lead in the first set.
After simply being swept aside in the US Open final back in September, Keys was looking much stronger here, with the younger of the two Americans looking confident when serving despite that wobble in the third game. However, she was unable to trouble Stephens when she was serving, and the tenth seed proceeded to comfortably take the first set 6-4.
It had been a very solid first set from Stephens after facing those early break points, and she continued to motor early on in the second, breaking Keys early on and once again looking very solid on serve. With Keys by now making a flurry of unforced errors, the US Open champion was able to close in on victory as she held for a 3-1 lead just like in the first set.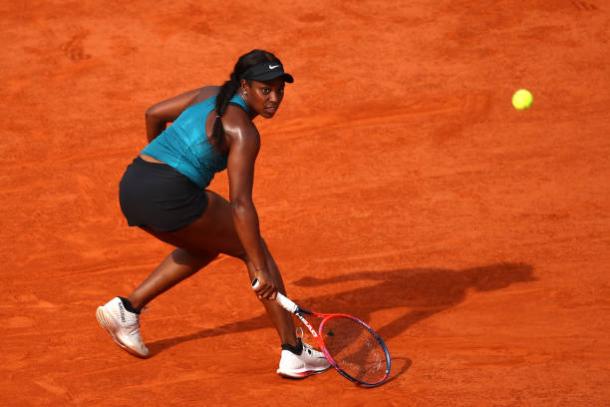 Once again, Keys was struggling against an opponent who is incredibly difficult to break down, and despite looking fairly solid, the match looked over as she was broken again to trail 2-5. However, for the first time, Stephens wobbled slightly, losing her serve when serving for victory, and the pressure was back on as Keys held for 5-4; however, there was no mistake the second time around, with the tenth seed safely reaching the final.
Despite that late wobble, it was undoubtedly another solid performance from Stevens, who has only dropped one set all tournament and who will be in the top four when the rankings are updated next Monday. She will face world number one Simona Halep for the title on Saturday, in what should be an interesting match-up.