 It may seem impossible after everything they have been through and accomplished together, but Roger Federer and Rafael Nadal are somehow finding a way to add yet another level to their rivalry in 2018. Considering that these two men are essentially jockeying in a two-horse race for the title of Greatest Men's Tennis Player of All-Time, it is fitting that this new chapter in their rivalry is centred around the number one ranking.
Never before in the history of the Federer-Nadal rivalry had they exchanged the top spot twice in a single year. So far in 2018, the pair have traded the number one ranking six times.
Nadal started the year at number one, with Federer replacing him in early February. Nadal took it back following the Miami Open and held it almost non-stop through the clay-court season, with the exception of a one-week hiccup when a loss in Madrid handed it back to the Swiss. After Nadal escaped the clay on top, Federer swiftly took the top spot back by winning on the grass of Stuttgart, only to drop it again a week later after losing in Halle.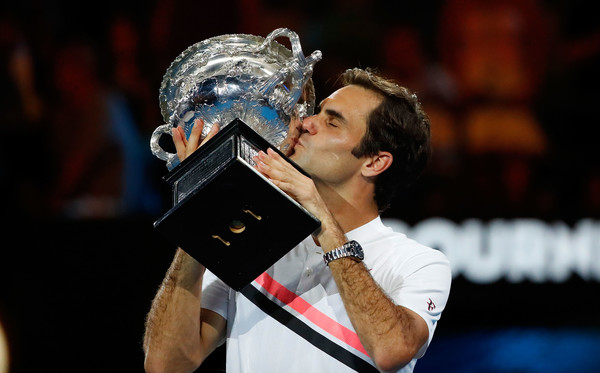 Normally, when Federer and Nadal battle for the top spot, one man holds it for an extended period of time before the other takes over and holds it for a while. But what we are experiencing in 2018 is a full-on battle for number one the likes of which we have never seen between these two legends. It is reminiscent of the John McEnroe/Ivan Lendl/Jimmy Connors years of the early 1980s, when the average length of a stint at number one was five weeks (between September 1982 and 1985).
Previously, their battles for number one were about supremacy and outright domination. This time, the top spot seems to be on the line every week. And with the 2018 season hitting its halfway point, only 50 points between them in the rankings, and still tons of points to play for, this war seems to be just getting started.
Federer's early disadvantage
In 2017, Federer and Nadal were a bit streaky, with each man dominating a section of the season. Federer ruled the early hard courts while Nadal, as he almost always does, cruised across the clay. The Swiss responded with his trademark grass dominance, only for Nadal gain a narrow edge on the summer hard courts. Federer was slightly better in the fall, although both seemed to run out of gas. In the end, it was Nadal finishing at number one.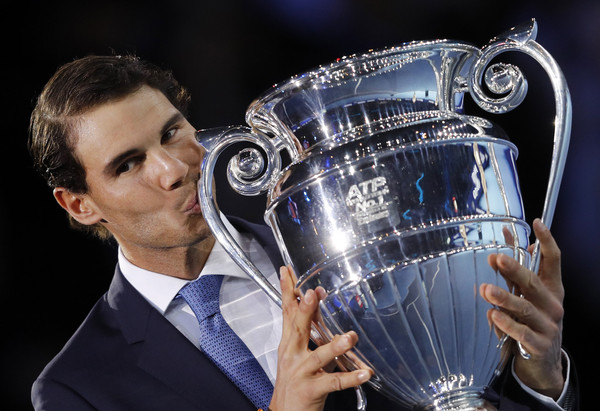 As we stand halfway through the 2018 season, Nadal has done a slightly better job at defending his points. Amazingly, he matched his 2017 results on clay exactly, winning two Masters 1000 titles, a 500, and, of course, a major by winning his 11th French Open. While Federer started well by defending his Australian Open crown, he dropped a ton of points when he failed to defend his Indian Wells and Miami titles, the latter costing him the number one ranking.
Going into the grass court season, Federer essentially needed a sweep to stay in contention for number one. He regained the top spot by winning Stuttgart, but as defending champion in Halle and at Wimbledon he needed to defend both to have a realistic shot at maintaining the number one ranking. Unfortunately, he was defeated in the Halle final by Borna Coric, giving the number one ranking back to Nadal.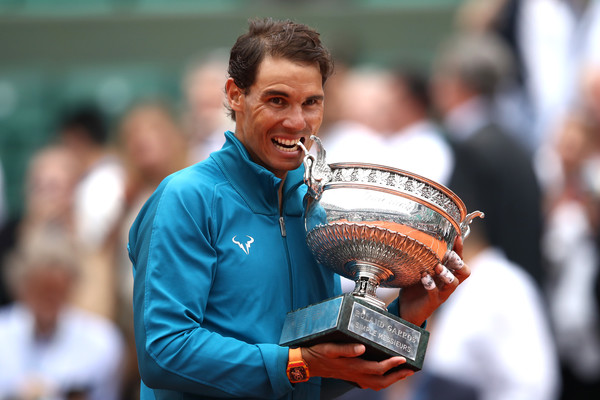 To make matters worse, as defending champion at Wimbledon, Federer cannot increase his points total even if he wins the title again. The only way for him to regain the number one ranking before the summer hard courts is if Nadal fails to defend his Wimbledon points.
To do so, the world number one only needs to match his fourth-round appearance at Wimbledon. The two-time champion has reached that stage in two of his last three appearances at the All-England Club, although he has not advanced past it and has lost in the first or second round three times in his last five trips to Wimbledon. Nadal reaching round four and keeping the top spot is no guarantee, but Federer will need help to take back the top spot immediately.
Next up is the Rogers Cup in Toronto and another challenge for Federer. The Swiss reached the final a year ago (losing to Alexander Zverev and hurting his back in the process) which means he has 600 points to defend. Nadal only has to defend 90 after his stunning upset loss to Denis Shapovalov.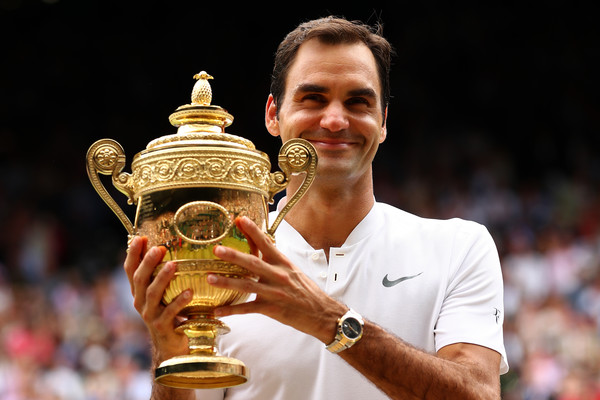 Best case scenario, Federer will have a 130 point lead in the rankings heading into the summer hard courts (he wins Wimbledon and Nadal does not participate), which means that he will need to reach the Canada final again to hold on to number one.
If he doesn't, Nadal would not need to show up and would still become number one. Considering that the Spaniard very well could still be number one when he arrives in Toronto, it's a golden opportunity for the three-time Rogers Cup champion to take his first somewhat sizeable lead at the top.
And he's going to need to grab every free point that he can.
Nadal's mountain
After the Rogers Cup, the pressure starts to shift to Nadal. Neither man has a ton of points to defend at the Western and Southern Open, as Nadal only has 180 from his quarterfinal appearance while Federer has all of zero since he skipped the tournament with his Rogers Cup final injury last year. This is great news for Federer as he is a seven-time champion in Cincinnati which means a points boost is highly likely.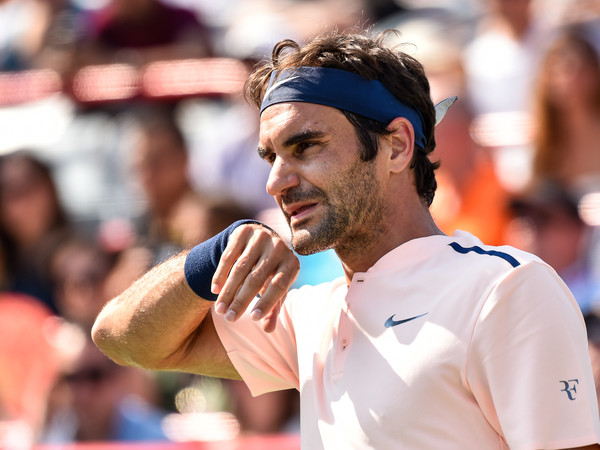 However, Federer has not fared well playing tournaments in back-to-back weeks over the last year or so. Last year, it was an injury in Montreal that forced him out of Cincinnati the following week. Since Federer has so many points to defend at the Rogers Cup, he may have to play it which would tire him for Cincinnati. Or he could gamble that he can make up the points at his stronger event and will pull out of the Canadian Masters event. Cincinnati is a huge opportunity for the Swiss if he's healthy and energized.
It is then on to the US Open and Nadal's biggest challenge yet. The Spaniard is the defending champion in New York, meaning his point total has no room for growth. Federer, on the other hand, fell in the quarters last year meaning has only has 360 points to defend compared to Nadal's 2000. Failing to defend the title would be a massive blow to the Spaniard's number one campaign and is a big opening for the Swiss to take a lead or a stranglehold.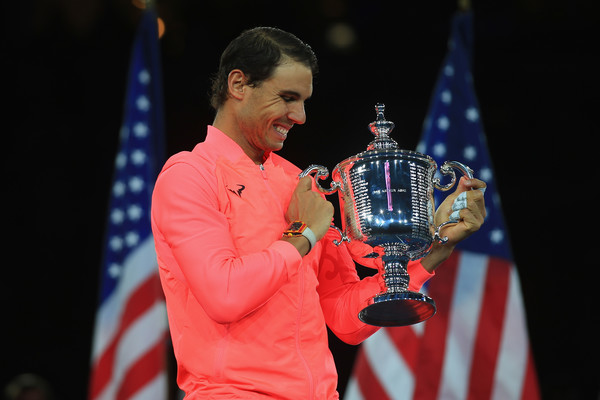 Normally, Nadal has very few points to defend after the summer hard courts, but there are a couple of exceptions this time around. The Spaniard will need to defend his title in Beijing, and the 500 points that come with it, in early October. Nadal has never successfully defended a title won after the US Open.
Federer only played Shanghai during the Asian swing which means he only has points to defend there. At the moment the Swiss is not scheduled to play an extra event in Asia so he will miss an opportunity to gain some ground, but the pressure will still be on Nadal as in a race this tight, every point counts.
Sprint to the finish
Starting with the Shanghai Masters, both men will have opportunities to amass some points. Nadal will have the advantage, with only 870 points to defend compared to Federer's 2100, but the Spaniard has also historically struggled in the final months of the season, often missing several big events with injuries. That was the case last year as he missed one event and withdrew midway through two. If he is healthy down the stretch, the top spot could be his for the taking.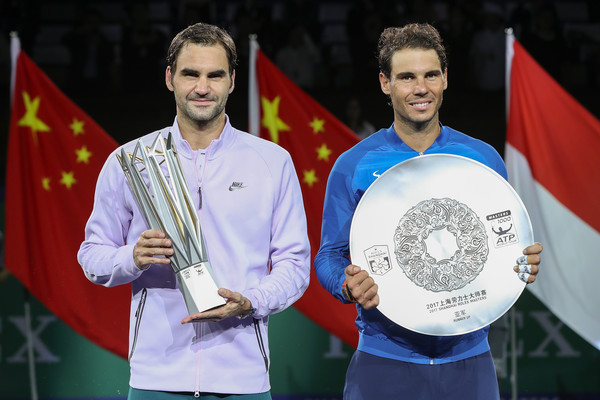 Both men have a lot to lose and little to gain in Shanghai as they met in the final last year, with Federer taking the title. That means the Swiss has 1000 points to defend while the Spaniard has 600. An early loss by either one could be costly.
Next up is Federer's hometown tournament in Basel. At the moment, only the Swiss is scheduled to play, although Nadal has entered and then withdrew the last two years after reaching the final in 2015. In any case, Federer has 500 points to defend that week while Nadal has none.
The pressure will be on the hometown hero to defend his title and keep those points. Any loss would give his rival the edge, regardless of his results. Should Nadal play, it is a golden opportunity for him to make up ground/put distance between himself and Federer (depending on how the race is shaping up).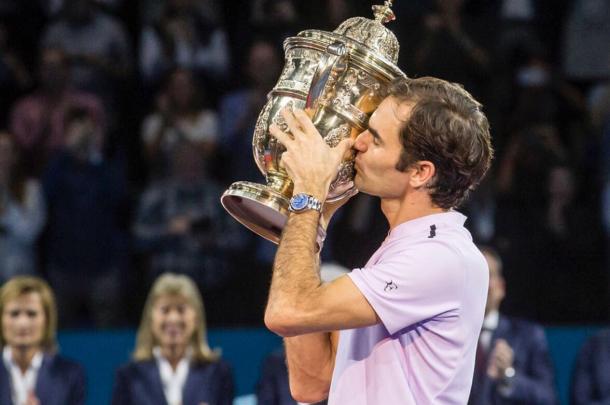 The Paris Masters often serves as the season-ending event for the majority of the tour. Since they often qualify for the ATP Finals, and almost definitely will this year as they already sit one-two in the race in June, Federer and Nadal rarely play in Paris. In fact, Nadal has only played seven times since 2003, while Federer has a slightly higher appearance rate with 12 since 2000. That includes a title in 2011, although his last appearance came in 2015.
Federer took a pass on Paris last year, but Nadal did not. Perhaps sensing his knees were running out of gas and he was concerned about his ability to play the tour finals, the Spaniard took advantage of his rival's absence to snap up some free points and clinch the year-end number one ranking by reaching the third round. He would advance to the quarterfinals before withdrawing. That means that Nadal has 180 points to defend this year in the French capital, while Federer has none.
Should the number one ranking come down to the ATP Finals, Nadal would have a statistical advantage. The Spaniard only played one match in London last year, a round-robin loss to David Goffin, which means that he has zero points to defend. Federer went undefeated in the round robin before also losing to Goffin in the semifinals. The Swiss has 600 points to defend. It is not a terrible situation for Federer to be in since he has won the year-end championship six times so he has room to increase his point total, even if Nadal has more to gain.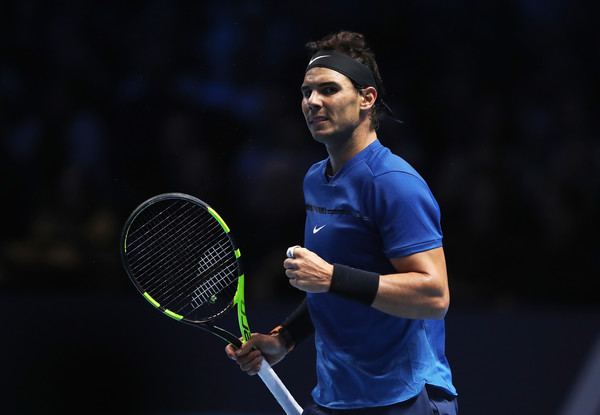 With the way the points are distributed at the ATP Finals, with 200 points per round robin win meaning one person could theoretically win the title but only earn 100 more points than the runner-up, it is very hard to predict how the points could play out in London, but that just makes it more exciting.
The latest in the year Nadal and Federer have ever traded the number one ranking was August (in 2008). Only twice since Federer became number one in 2004 has the number one ranking changed hands after the US Open, with only one of those situations involving Federer (when he lost the ranking to Novak Djokovic in 2012).
The likely result?
Health and stamina are probably the two biggest factors in determining who will end the year at number one. So often Nadal is running out of gas and/or injured post-Asia, although last year he was injured and still did enough to hang on to the number one ranking. He already missed time this year with an injury after the Australian Open, although he showed no signs of trouble during the clay court swing.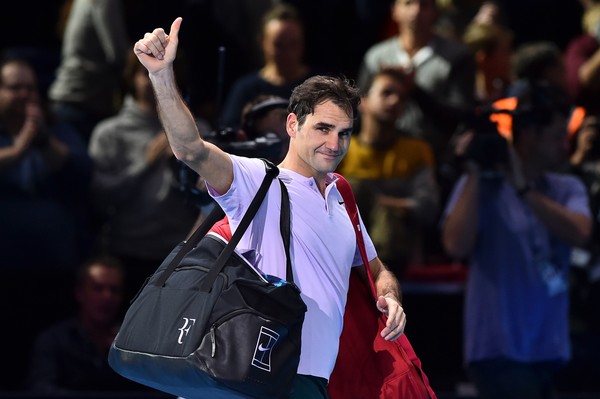 There have also been times this year when Federer has seemed low on stamina when playing a lot of events in a row. Just look at last week when he lost his beloved Halle crown a week after winning Stuttgart. A better example was back in March when the Swiss bowed out in the second round of Miami after a long tournament in Indian Wells. A likely outcome is Federer skipping events to stay fresh in the fall. Most likely he will only play Shanghai, Basel, and the ATP Finals, just like last year.
While the numbers might favour Nadal, 3730 points to defend to Federer's 5060, history and the hard court surface do give an edge to Federer. The Swiss is better on hard courts overall, especially the fast ones of Asia and Europe, and generally does a better job of staying healthy.
Federer also has won his last five meetings in a row against Nadal, all on hard courts including Shanghai (2017) and Basel (2015), with the last three coming in straight sets. Nadal has not beaten Federer since the 2014 Australian Open semifinals.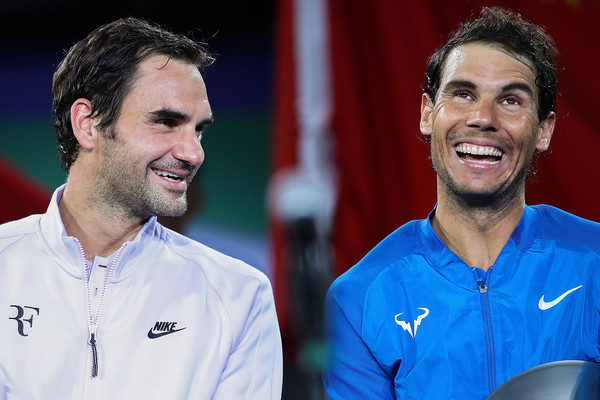 That being said, bizarrely considering the way they've played hot potato with the number one ranking this year, the pair have not met in 2018, with their last meeting being the Shanghai final last October. Hopefully the pair will put the top spot on the line in a head-to-head match at some point, ideally at Wimbledon, the US Open, or the ATP Finals.
However, this author said practically the exact same thing at this time last year and Nadal ended up finishing the year at number one. This is tennis, anything can happen.
The most a world number one ranking has ever changed in a single season was ten times in 1983. However, only three of those changes came after Wimbledon. But with only 50 points currently separating them and a difference of only 1330 in points to defend, it seems that the seesaw battle between men's tennis' GOATs is far from slowing down.