When Naomi Osaka is in the press room, you know you're in for quite an entertaining time. After her first-round win at the Citi Open, Osaka talked about varying topics from shot clocks, prematch music, and more.
Serve Clocks No Issue, Coin Toss On The Other Hand
The Japanese said that while the serve clock isn't too much of an issue for her, the clock to get on court straight away for the coin toss is the one she has to adjust with the most. She said she listens to music and usually listens to it all the way to the chair but today, turned it off half way so she could immediately head straight to the net for the coin toss once she put her bags down.
Kendrick Is The Way For Osaka
With her mentioning that she does indeed listen to music while she walks on court, the media was curious to see what she was listening to. Her response, "None ya" (as in "None of your business) with a smile.
She continued her response by saying she was listening to Kendrick Lamar's Backseat Freestyle, not his latest album which came out in 2017.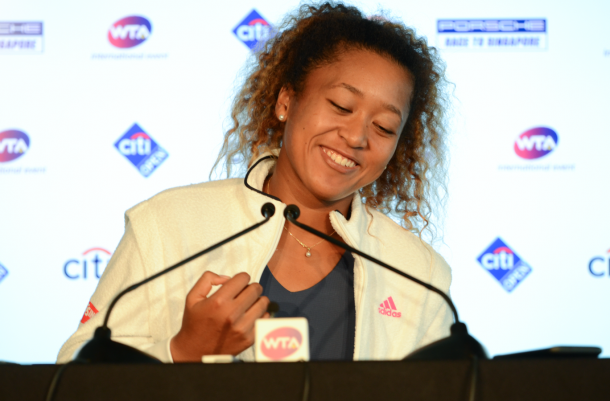 For The Team?
Osaka played World Team Tennis for the Washington Kastles last week and now is playing tour-level events. She said the big thing was that in WTT, she felt that when she lost a point, it would carry a burden on her because she let her teammates down compared to playing by herself, she just let herself down but can easily regroup and focus.
Hard Courts? More Like Heart Courts
When the Japanese number one was asked how her game is suited for hard courts. She smiled and said she loves hard courts. She continued by following it up by saying, "Red clay? Nah. Grass courts? They're okay. Hard courts? More like heart courts." as she drew a heart with her hands while completing the statement.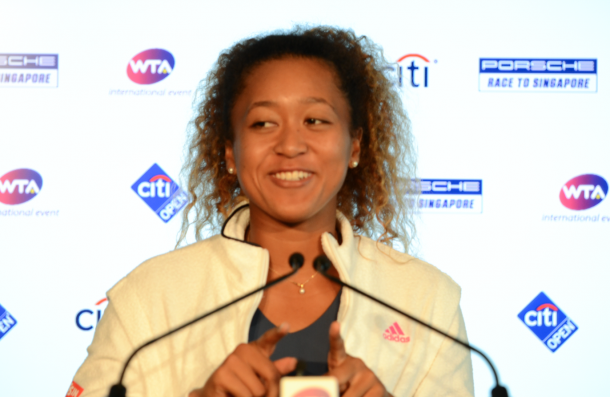 The Confidence Booster
The world number 17 discussed that her victory in Indian Wells really gave her confidence to try and do more without the season. Later on when asked about her victory, she said while she comes to tournaments to win and does not look at the draw. She added by saying the third round of tournaments is like her first round because she often gets at least a couple of matches in.