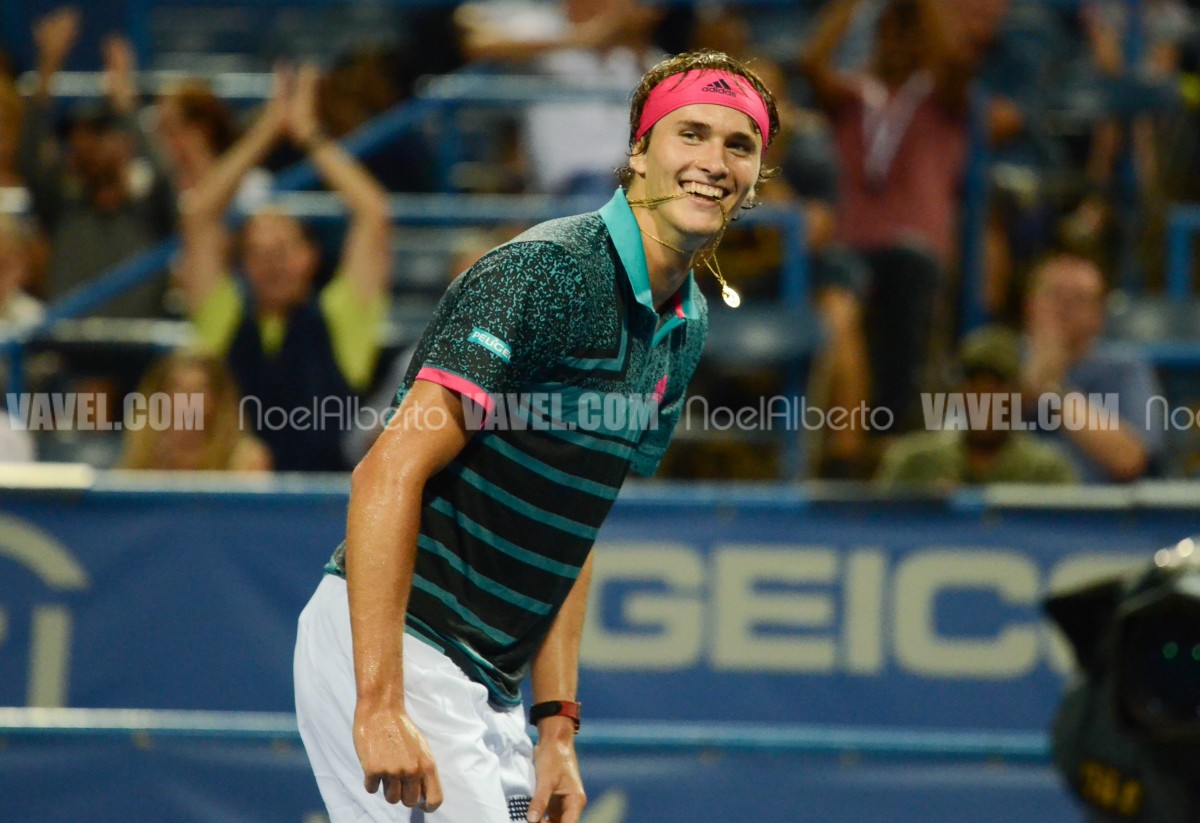 A battle of brothers took place on Stadium Court last night at the Citi Open. Righty vs lefty, top seed vs lower seed, baseliner vs volleyer, Zverev vs Zverev. In the end, it was Alexander Zverev who bested his older brother Mischa Zverev 6-3, 7-5 to move into the quarterfinals.
Alexander Survives Early Threats
In only his second service game, Alexander fell behind 0-30 after a backhand winner from Mischa and then an unforced error. The top seed was able to hold at 30 to weather the early storm. Not much took place after that with very comfortable holds for each brother, neither returner getting more than a single point.
The eighth game finally saw the first service game since the third game of the set go to 30 with a forehand error from Mischa giving the defending champion the opening at 15-30. With two break points, Sascha Zverev smacked a forehand return winner for the break.
Up 40-0 serving for the set, the 30-year-old German fought his way to win two points to force it to 40-30. However, it was the top seed who closed out the game 40-30 to take the opening set 6-3.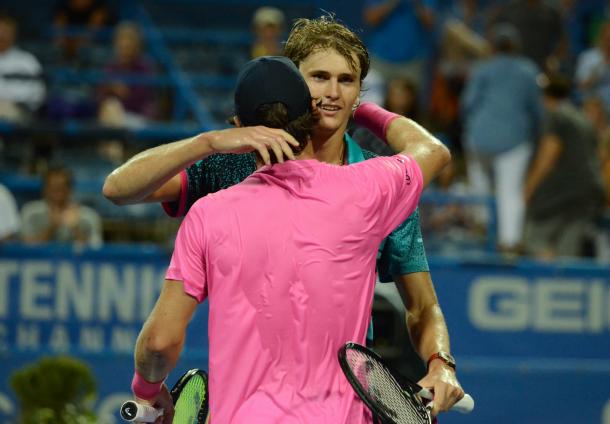 Top Seed Survives Break And Rain To Win
In the opening service games for Mischa, Sascha really pushed him but could not find a break opportunity, much to his frustration. Eventually in Mischa's third service game. A forehand error set up the break point for the 21-year-old, and he converted on a backhand return winner to take the game.
He would give the break immediately back though at love, playing a sloppy service game in which he had multiple unforced errors. A long, tense eighth game saw Mischa come from behind in the game after Alexander could not put away a couple of overheads. A backhand error from the world number three set up break point but that one chance was all Mischa could see as it was level at 4-all.
After Mischa held for 5-4, a slight delay took place after a light drizzle came over the grounds. While play was not suspended, it took a couple of dryings of the court and the sprinkle to pass by for play to resume. On the second deuce, the world number three double-faulted setting up break and set point, but an unreturnable serve left it Mischa ruing his chance.
Sascha took his chance in the 11th game, breaking at the first time of asking and held to take the match. The two shared a warm embrace after the last point where Mischa tried tracking down a ball and ended up on his younger brothers' side.