Alexander Zverev spoke to the press after his semifinal win over Stefanos Tsitsipas. He'll be in his second straight final at the Citi Open and will be looking to be the first player since Juan Martin del Potro to win two straight titles hear in DC.
Importance Of Another Final And This Tournament
The world number three expects tomorrow, no matter who the opponent is to be a tough yet great final. He knows both semifinalists are playing great. Being in his second straight final, this tournament is important to him. He puts Rome up there as his most important tournament because of winning the title there and making the final this year, playing Rafael Nadal. He hopes to win tomorrow and the next few years as well.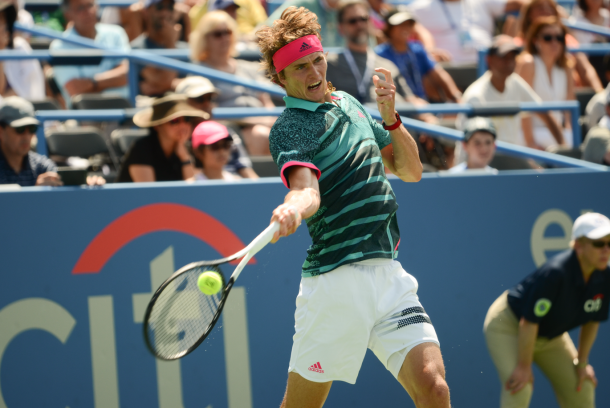 Shot Clock
After getting a time violation in the match against his brother Mischa, Zverev talked about the clock stating it was fine but has some qualms with how they use it. He noted that he got his time violation when changing racquets and that they should turn it off when that's happening. Both brothers said it was pointless to get that violation, but overall the clock is not a problem, even serving with 15 seconds left at one point.
Oldest And Being A Role Model
When asked about how he feels about the oldest player left in the field, he wittingly replied, "I'm the only one who can buy a drink." When asked about being a role model, he jokingly asked, "Am I a role model?" In all seriousness, he said that it feels great to have the attention and that everyone loves attention.
Gameplan For Today
The top seed's gameplan was to play quick and not let him be the aggressor. He said that while Tsitsipas is a great player when he's the aggressor, he's not that good yet when he's on the backfoot. He put emphasis on the yet because at 19, soon to be 20-years-old, the Greek still has time to improve at that.
Sponsors And Clothing
When asked if he has any quirky sponsors, he said he does have a manager and agent who gets the offers but at the end of the day, he decides what companies he wants to work with. He noted that his watch sponsor, Richard Mille, is very special as well as Adidas because it is German and fits him perfectly.
As a top player, he gets input on how the clothes look with last year's US Open Collection with Pharell being the only time he didn't get an input. He added that the long socks last year were not his choice and hopes to keep winning in his current outfit.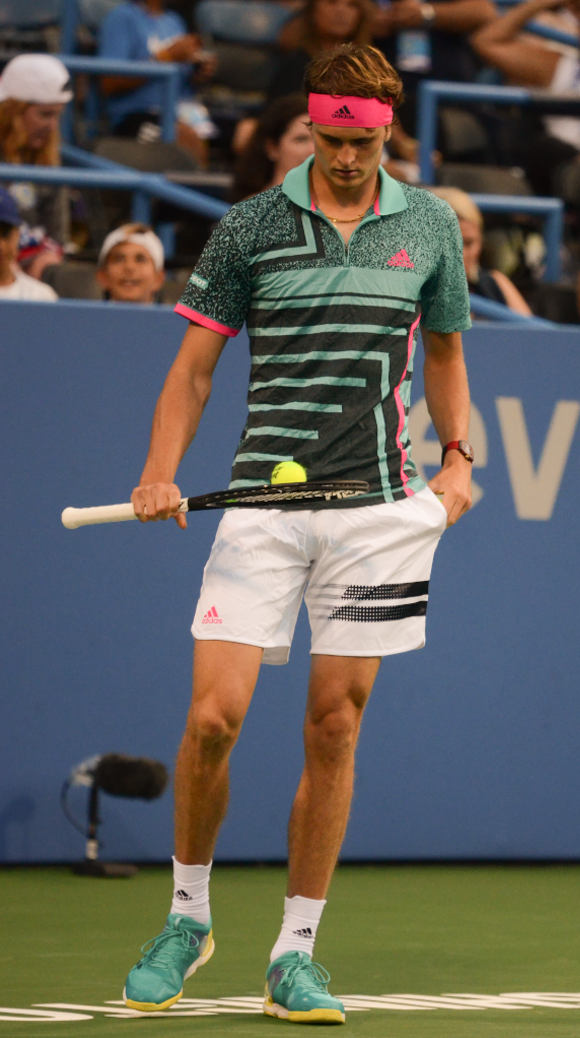 What To Do With Millions Of Dollars?
As the world number three, Zverev has amassed millions of dollars in prize money and sponsors. He was asked what he does with the money and says that he buys his dog lots of toys and even buys Mischa toys because, "He's a kid too, he needs toys." He also wants to buy an apartment in Monaco, but that plan has not come to fruition yet.