Milos Raonic may have put on a serving masterclass on Monday night in his dominant opening-night win over David Goffin at the Rogers Cup, but if one person was not entirely impressed by his performance, it was the man himself. Despite not losing a first serve point in the match, the Canadian number two still sees room to improve as he continues his march in his hometown this week.
Not a perfectionist
Raonic was a perfect 27 for 27 on his first serve on Monday night and only lost seven points on serve overall in the entire match. And yet he thinks "I can still serve much better. I don't think I necessarily served particularly well, so I'll take the time to work on some things tomorrow."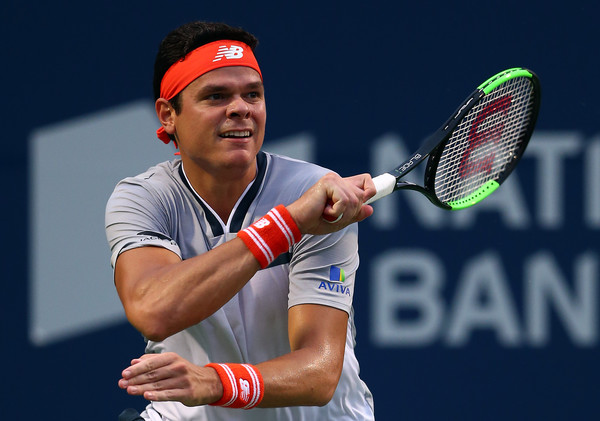 Rather than focusing on how good his serve was, the Canadian chose to focus on other parts of his game. According to Raonic, "I think the way I was aggressive from the baseline, I hit my forehand well. It's something we spent these last two weeks working on… But overall, it was a very good performance as a first performance here. And mentally I was in the right state of mind the whole way through, and I was very disciplined with myself."
As for the one thing that went wrong all night, when his shoe slipped off on a key rally in the opening set, Raonic's analysis was simply "I just didn't tie my shoes tight enough. I think that's just a self-error there."
Recovering post-Wimbledon
When Raonic was last on a court, he hobbled off at Wimbledon with a leg injury. There were concerns about how he would play this week, concerns he promptly put to rest in his opening-match win.
As for his preparation, Raonic explained that "it was nice to have that freedom of just training without sort of a deadline around. It was the first time in a long time that I was really able to put in some time without any physical hindrance. I just had to make sure that after Wimbledon my leg was healed.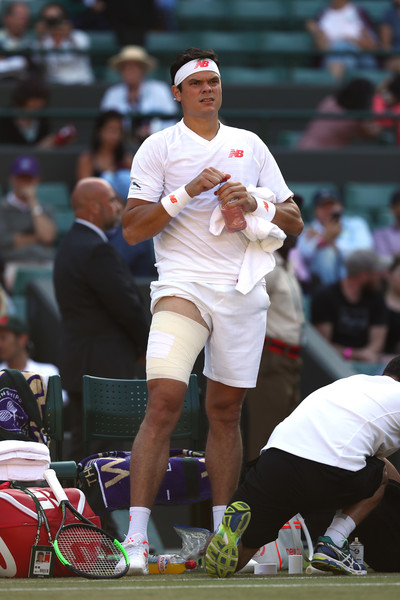 But since then on, everything went well. I didn't know how things were going to play out today. I think when you don't play for a while you sort of have a little bit more stress because you don't know what you're doing well and what you're not. It's very different what you're doing well in practice and what you're going to step up and do well in the match. So I'm thankful that I did the things that I wanted to do well, and I did them well today."
Playing at home
Raonic is one of five Canadians in the main draw this year, two of whom were victorious on day one with two still waiting to play on day two. Raonic hails from Thornhill, Ontario, a suburb just north of Toronto and mere minutes from the Aviva Centre.
When asked how he feels about playing at home, Raonic said "I think the first few times [I played in Toronto] I sort of dealt with it in the sense of a pressure. I think I have learned to enjoy it a lot more and just to embrace it. I think, really, being on the court is the most enjoyable aspect of it."
Raonic is through to the second round of the Rogers Cup.