After nearly two years of injuries and poor results, it looks like the Novak Djokovic of old is back. A couple of weeks after winning his first major title in over two years at Wimbledon, the former world number one kicked off his summer hardcourt season with a strong opening-round win at the Rogers Cup.
After the win, the ninth seed talked about what has changed and how he has managed to get his groove back.
What's improved
After winning the 2016 French Open, completing his career Grand Slam, his game seemed to completely evaporate. Exhaustion and injury were cited as reasons, but now it seems whatever was missing has come back.
Djokovic had two explanations. He thinks "it's consistency. You know, if I have to choose a shot, it would probably be serve. You know, I think I served very well in Wimbledon, the fastest surface in our sport, where a lot of the tactics are dependent on how accurately and how well you serve. And I thought I did extremely well, especially against Nadal when I needed to, you know, in that thrilling match, and then against Kevin in the finals.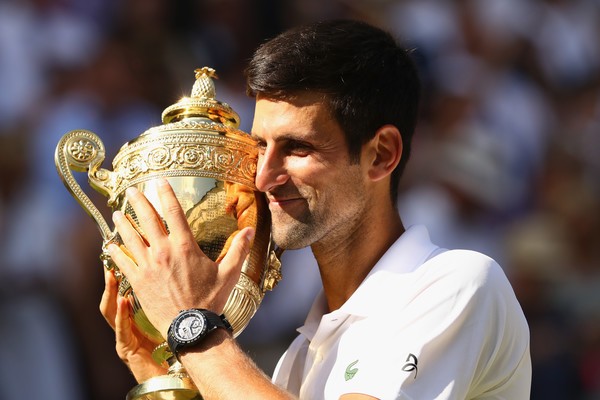 And I thought I served very well today, as well, except those double faults in the game when I dropped -- you know, lost the break. But in general I worked a lot on that shot. And I think just in general, consistency of playing on a high level match after match, I haven't had that postsurgery for several months. You know, I was struggling, you know, to play two or three matches in a row consistently well. So that has changed and obviously feels good."
Mental struggles
The former world number one did admit that part of it is in his head. He has found it "frustrating when you've played so well for seven, eight years and knowing that the level that you play on is not there for you for several months. I worked really hard, probably harder than ever, but I just wasn't able to play at the desired level.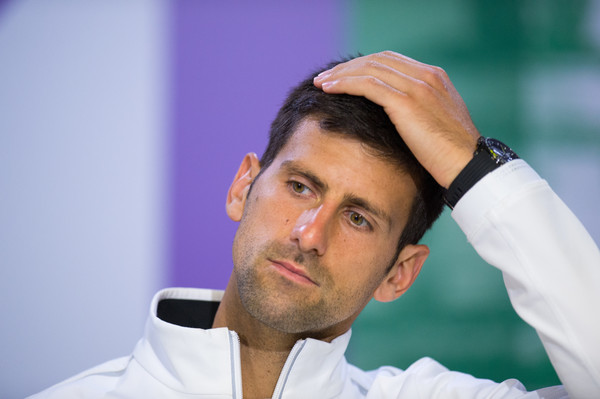 And that was something that I had to deal with mentally, but it was a big lesson and big challenge for me. I had to accept and just deal with it and obviously be patient and trust the process that eventually things will fall into place, which they did."
Anyone's confidence would be shaken after going through what the Serb has. Djokovic explained that "Confidence is a tricky thing. It takes a lot of time to really get it, and it takes such a short time to lose it. So, you know, I've had many times in my career situations where I have experienced that firsthand. And I think that kind of experience helped me in the whole process, you know, to really deal with all this, you know, maybe daily struggles on the court that I had, and particularly for most of the clay court season and post-surgery in Indian Wells, Miami.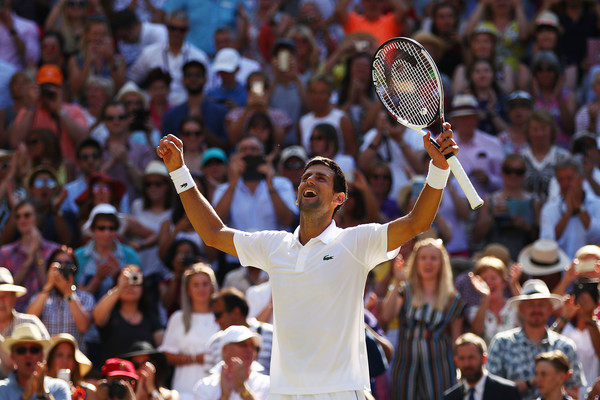 But still, at the end of the day, you know, there was a big part of me that trusted that, you know, eventually I'll get where I want to get to and I trusted the team. I got back with the old team. Marian and GG, you know, joined forces again. And we sat down and made a strategic plan. We looked at the schedule, and we just had to look long-term as we always did.

And, you know, it came maybe even before that we thought it was going to come, you know, the big title like a Grand Slam. But, yeah, I mean, we are obviously very satisfied and content that that has happened. But at the same time, it's still a work in progress."
Onward and upward
So is Djokovic back? He certainly thinks so.
"I'm definitely back, you know, back to playing at a level that I want to play on. After winning Wimbledon, I know for sure things are different now. And my approach to the tournament is also, you know, more confidence, more sort of optimistic. I always am very optimistic and going to the tournaments with high expectations and ambitions, but it's quite different when you have Grand Slam title under your belt.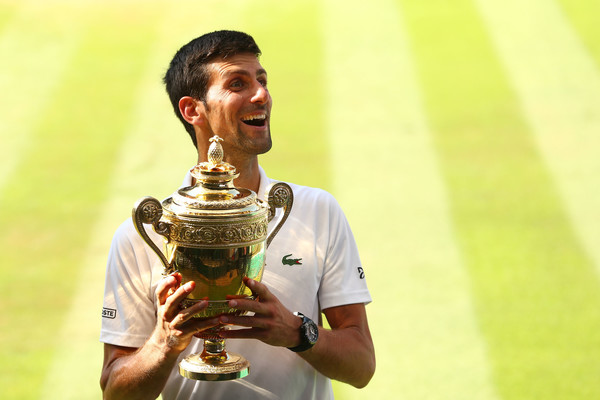 Hard court has, you know, historically been my most successful surface, so there's no reason for me to believe that I cannot do well. US Open is, obviously, the tournament that I want to shine on, that I want to play my best tennis on, but at the same time I enjoy Canada.

I've had plenty of success in Toronto and Montreal, and I wanted to start off well. I think I played a solid match. Obviously, it takes a little bit of time, you know, to get used to the new surface. The conditions here are quite different from, you know, practicing in Europe or, you know, or other places.

So I'll just focus on this week and see how it goes. You know, it feels great not to have the pain in the elbow, obviously, and playing on one of my most preferable surfaces, and let's see how it goes."
Djokovic will meet Canadian Peter Polansky in the second round.