Two years in a row, Denis Shapovalov stole the show at the Rogers Cup. In 2016, it was a dream ATP World Tour debut when he upset Nick Kyrgios on opening night. Last year, he upset Rafael Nadal on his way to the semifinals. He may not have caused an upset or made a deep run on Tuesday night, but he showed that those previous runs were not flukes.
Back in his hometown as the Canadian number one, Shapovalov was dominant in his first-round clash with Jeremy Chardy, needing only 63 minutes to advance to the second round of the 2018 Rogers Cup. The 18-year-old was crushing forehands and smoking serves right from the opening game and never really stopped, cruising to a 6-1, 6-4 victory.
Speedy start for Shapo
The Canadian showed no signs of nerves in the opening game of the match, cracking his forehand all over the court for a series of winners. Chardy could not say the same. His forehands were not finding their mark and missed a bunch in his first service game to hand the early break to Shapovalov.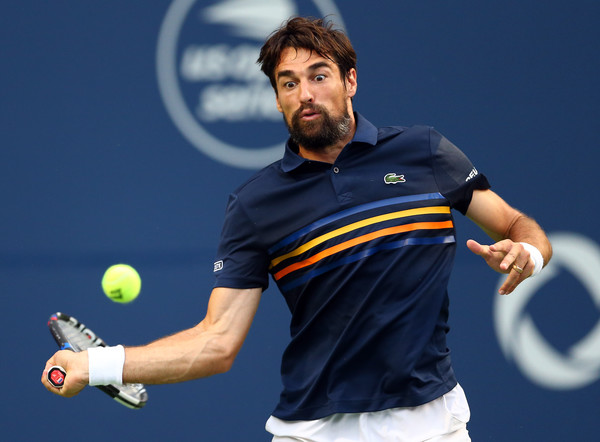 The teen would run into trouble trying to consolidate, double faulting to go down 15-40. However, Shapovalov would channel his countryman Milos Raonic and crushed four straight unreturned serves to get out of the game unscathed and take a 3-0 lead. He then turned his focus back to overwhelming Chardy with his powerful baseline attack. It worked, as the Frenchman cracked under pressure. He committed a series of errors, ending in an easy forehand miss into the net to give away a love break.
Shapovalov had a chance to open his Rogers Cup campaign with a bagel when, with Chardy serving at 0-5, the Frenchman sent a forehand long at deuce for set point, but a soft return from the Canadian was easily put away and Chardy held to get on the board. Still, Shapovalov held easily in the next game to take the set after only 26 minutes.
Shapovalov hangs on to early lead
Just like the opening set, Shapovalov wasted little time in grabbing the lead. At one-all, 30-all on Chardy's serve, the Frenchman fired back-to-back forehands into the net to surrender the early lead. Again, he had a chance to break back in the next game by setting up a double break opening with a strong return. But after Chardy netted a forehand, Shapovalov struck three straight unreturned serves to consolidate the break.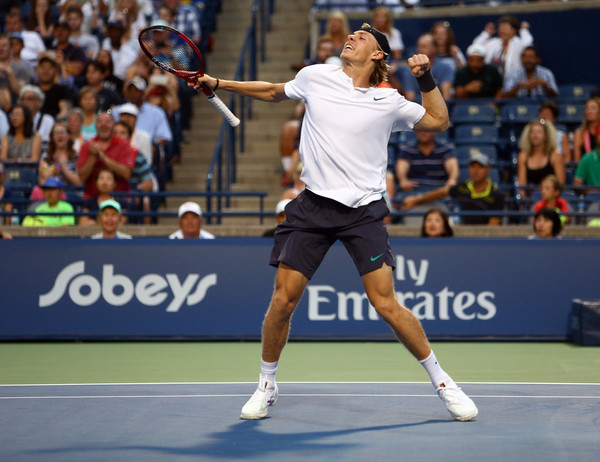 Chardy would get another chance to level in the eighth game as Shapovalov struggled to control the ball. Some miss-hits saw him go down 30-40, but as he had all night, the teen served his way out of the jam. He saved the first break point, netted a backhand to go down 40-AD before, beginning with an ace, hitting three straight unreturned serves to take a 5-3 lead. With a raucous Toronto crowd pushing him on, Shapovalov hung on to his final service game, closing out the victory with another unreturned serve.
By the numbers
As always, Shapovalov's first serve was key, winning 80 percent of those points and smacking four aces and even more unreturned serves. It was also important for him to avoid second serves, as he double-faulted four times and only won 44 percent of those points.
First serves were even more important for Chardy, and even more costly when he missed. The Frenchman double-faulted eight times and only won 38 percent of his second serve points. Shapovalov was a perfect six-for-six on break points saved, while Chardy only saved two of five.
Shapovalov will face 14th seed Fabio Fognini in the second round.