After his first-round win on Monday, Milos Raonic said that he initially felt pressure when playing on home soil at the Rogers Cup. His countryman, Denis Shapovalov, does not share that feeling.
The Canadian teen, who has passed Raonic in the rankings, kicked off his campaign on home soil on Tuesday night and looked to be loving every second he was on court in front of the loud Toronto crowd. It's something that the Canadian number one clearly enjoys.
No place like home
Shapovalov has always done well at his home nation's tournament, causing an upset in his ATP World Tour debut in 2016 before reaching the semifinals last year. For the 19-year-old, "Rogers Cup, it's not another week on the tour. It's a bonus week. I get to play at home. It's an honor for me to go out there in front of all my fans and just put on a show."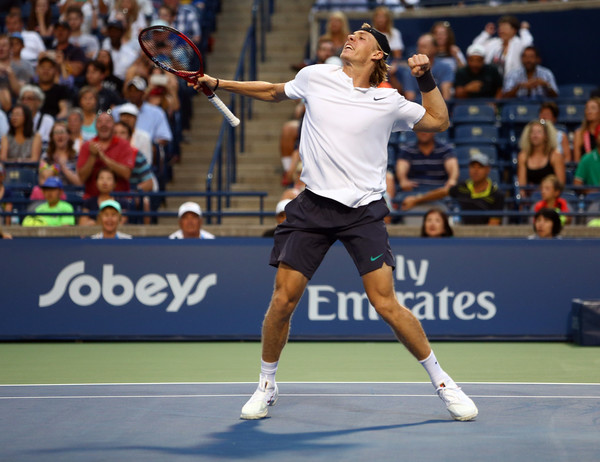 Some people feel pressure where 10 000 people are screaming every time they do anything. But for Shapovalov, "for some reason, whenever I'm at home, I just seem to loosen up with the crowd. And I just enjoyed myself out there today. It was really fun to be on that center court with so many people watching."
Future on display
Shapovalov was not the only Canadian teen who shone on Tuesday in Toronto. His good buddy Félix Auger-Aliassime made an impressive Rogers Cup debut, knocking of Lucas Pouille in straight sets.
Was Shapovalov cheering on his friend during the match? "Definitely. I was cheering him on in the locker room and then in the player restaurant. So, yeah, it's a huge moment for his career. It's a great introduction to the ATP World Tour right before his 18th birthday. So I'm very happy for him, really proud of him.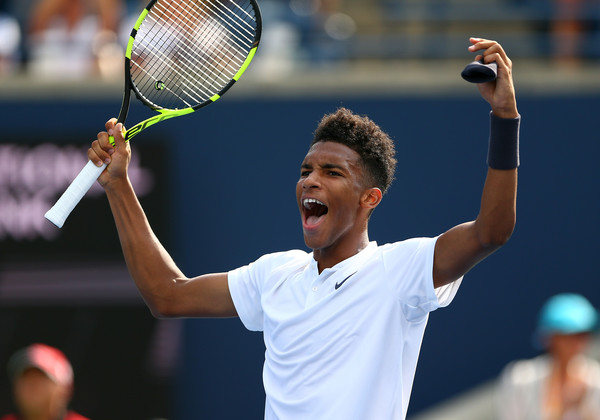 And, you know, in a way, he kind of pumped me up with his win. I was like, okay, let's make it back to back and have two young Canadians advance to the second round. So, yeah, I'm just really happy. It's a really good day for Canadian tennis."
Auger-Aliassime will meet Daniil Medvedev in the second round, an opponent Shapovalov has beaten twice, including last week in Washington. The Montreal-native asked his doubles partner for some pointers.
Shapovalov's advice was "Honestly, just play his game. He's been playing unbelievable, especially today against Lucas. The guy couldn't do much. It's tough to do much when Felix is nailing balls left and right for anybody. So to be honest, for him it's just to play his game. And, obviously, there's a couple other pointers that I could give him, but honestly it's not that important. If Felix is playing his game, I think he's going to come out with the win."
Looking to improve
Last year, Shapovalov made headlines around the world by reaching the semifinals at the Rogers Cup, upsetting world number one Rafael Nadal along the way. He has spent the better part of the last twelve months on the main tour and comes into the 2018 edition of the tournament as a top-30 player.
When asked about how he has improved since his Cinderella run last year, Shapovalov had a few points. "First of all, I've just improved as an athlete physically. I've gotten way stronger than last year.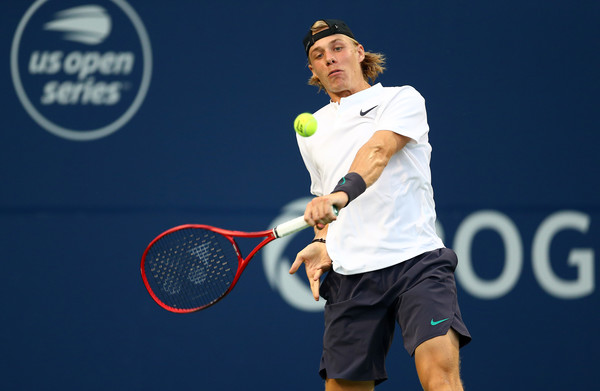 And the second thing would be mentally. I've grown as a person, as an athlete. I've become way more professional. I feel like last year when I was coming out to these matches I had to close my eyes and try to hit the lines to win the matches; whereas now I feel like I'm able to compete with any of the players on any day. You know, my game is just there, you know, game-wise and, yeah, physically.

And obviously the last thing is, yeah, on the court I've improved a lot and I'm moving a lot faster. My returns have improved. I'm still staying aggressive but a little bit more disciplined. So it's been a countless amount of things that have improved, but at the same time I feel like there's still a lot of room for me to grow and improve as a player and as an athlete."
For the first time in his young career, Shapovalov is coming into this tournament with a lot of hype surrounding him and with a lot of points to defend. When asked if that is affecting his approach he said "I'm really not thinking about the points. I'm only 19 years old. Even if I don't defend it, I'll have so many chances in the next couple years to make semis, or whatever, again. So I'm really not thinking about that.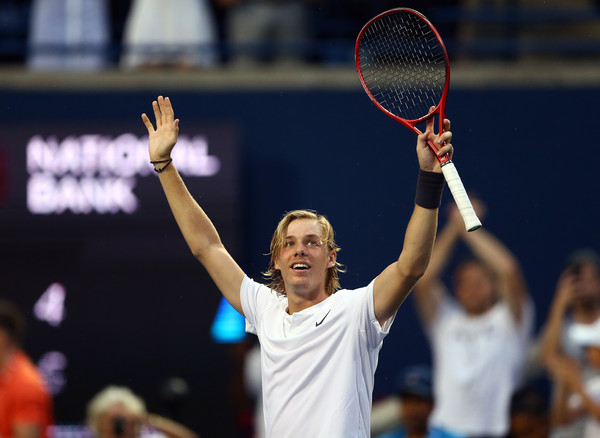 I'm just going out there like tonight and just enjoying myself. And I can honestly lose any round. Everyone is good. Anyone could beat me on a given day but the same goes vice versa. I feel like I can beat anyone out there. So hopefully I can play some good tennis. And like I said, I'm going to try to put on a show and fight for every point and see how far I can take it."
Shapovalov's second-round match has all the potential to be a big show, as he will meet the wild 14th seed Fabio Fognini in the second round.