 Former world number one Maria Sharapova needed just an hour and 16-minutes, which included a 10-minute rain delay, to defeat 12th seed and the top-ranked Russian player Daria Kasatkina in a blockbuster second-round meeting at the 2018 Rogers Cup. Thought to be a close tie with the five-time Major champion coming into the encounter as the slight underdog, Sharapova defied all the odds and stunned the crowd after producing a world-class display to triumph with an unbelievable 6-0, 6-2 scoreline.
Sharapova was definitely the better player out of the court in the match, blasting 25 winners as opposed to Kasatkina's three throughout the entire match. Although she committed 23 unforced errors as well, her younger compatriot was almost equally as erratic and often too defensive which allowed Sharapova to overpower her easily. Kasatkina was 0/6 on her break point conversion rate while winning just four second-serve points. Whereas, Sharapova was extremely solid on serve, winning 77 percent of first-service points and was not broken at all.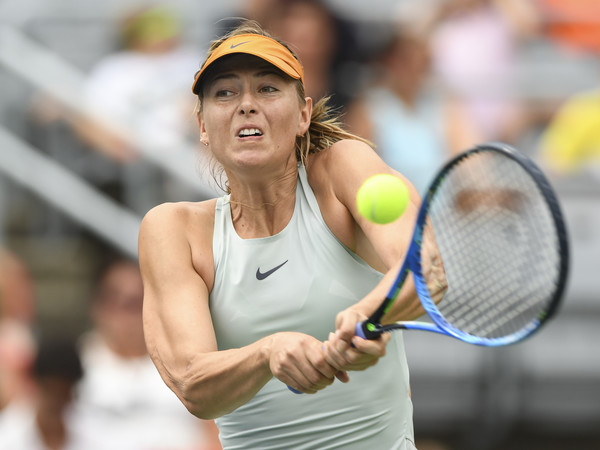 Sharapova whitewashes her younger compatriot
Kasatkina opted for the choice to start the match receiving considering this is their first meeting as the younger Russian would want to adapt to Sharapova's serving patterns. However, the five-time Major champion came out of the blocks firing on all cylinders, winning all four points on her first serve to grab the confident start. Sharapova rode on her momentum and she was the more proactive player on the court, settling into the conditions well as the intensity of her game was helping her to assert her authority across the court.
Kasatkina was often overpowered by her compatriot and failed to find her feet yet, finding herself down an early break. There was a short rain delay but play managed to resume within ten minutes of the delay, and hence the match could continue without any further ado. Sharapova's rhythm did not fade off though, firing down some powerful serves to grab an early 3-0 lead within a blink of an eye.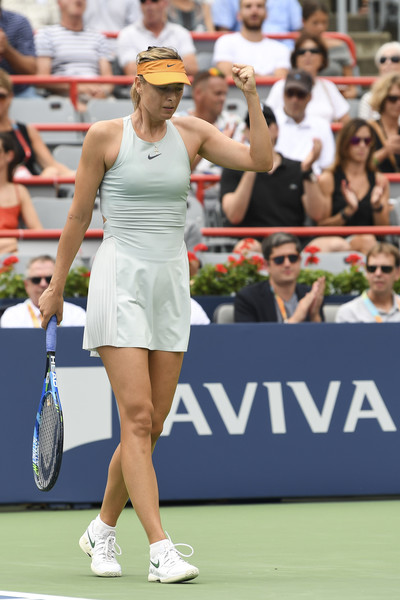 Prevailing in an exciting rally which saw Sharapova display her improved volleying skills, the 31-year-old broke serve for the second successive time which saw her extend her lead to a commanding four-game advantage. A marathon game saw the former world number one saving three break points with three unreturnable serves, before overcoming several double-faults to consolidate her break for a formidable 5-0 lead.
Despite calling for an on-court coaching session with Philippe Dehaes, Kasatkina was still not able to hold serve as Sharapova threw in several strong returns which ultimately earned her the bagel victory in the first set.
Sharapova seals the one-sided win
A string of consecutive service holds started the second set and Kasatkina was also finally able to get herself onto the scoreboard with a spirited service hold after throwing in some solid serves which left Sharapova helpless.
The longest game of the second set saw Kasatkina putting up some tough resistance to prevent Sharapova from running away with the win but the unseeded Russian came up with a magnificent and unbelievable running forehand down-the-line winner to seal the break, leading by a set and a break and edging closer than ever to the win.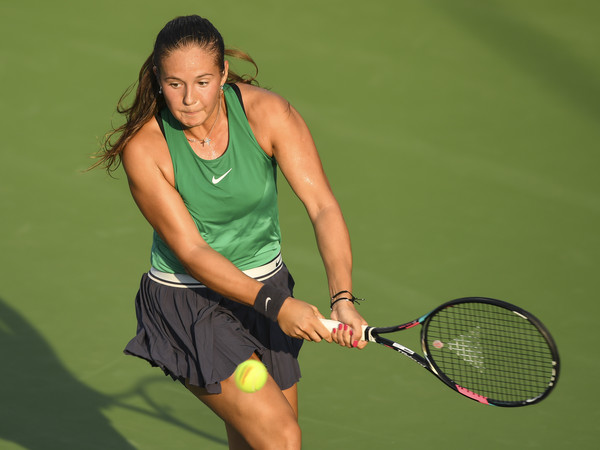 She placed herself in a dangerous position in the next game — finding herself 0-40 down after a series of unforced errors. However, successive unreturnable serves once again saved Sharapova from the brink as Kasatkina failed to find the rhythm on the return, ultimately wasting all the chances which allowed Sharapova to consolidate the break for a 4-1 lead.
Although Kasatkina held her serve in the sixth game, her game crumbled when she was serving to stay in the match. Sharapova came up with multiple winners, including one huge return winner on match point to seal the incredible win after 76 minutes of play.