In his first match since his heartbreaking Wimbledon semifinal loss, world number one Rafael Nadal put on a returning display on Wednesday night at the Rogers Cup, breaking serve six times in a straight-sets victory over Benoit Paire.
Contesting his first match in Toronto since 2010, the world number one had his share of struggles on serve, but was able to break his opponent down with his thunderous groundstrokes, claiming a 6-2, 6-3 victory.
Quick start from Nadal
It did not appear that it would be a slow transition from grass to hard court for the Spaniard, who came racing out of the gate with an immediate break, quickly taking a 3-0 lead. However, Nadal appeared to be struggling a bit to find consistency, especially on his own serve.
After Paire held to make it 3-1, some of the shakiness in the top seed's gave helped the French reach break point at 40-AD. However, Nadal chose that moment to play some great attacking tennis, setting up a point brilliantly with some strong baseline hitting before closing at the net.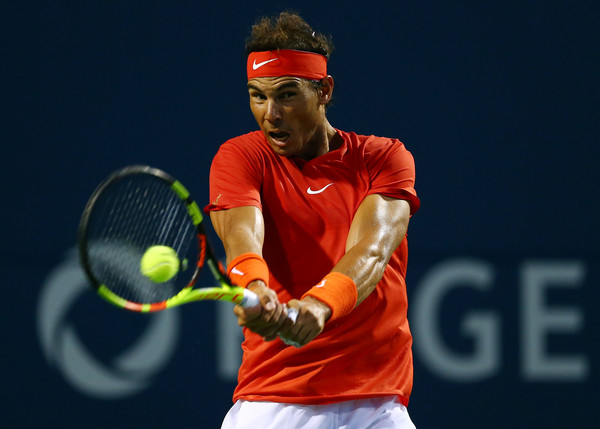 Even in the opening set, it was clear that the world number one was more comfortable when his opponent was serving. Needing a hold to stay in the set at 2-5, Paire failed to convert on a couple of game points as Nadal refused to back down. The Spaniard's persistence was rewarded with a set point at 40-AD and Paire drove a forehand into the net to drop the opening set.
Returner's battle won by top seed
After Nadal held to start the second set, it looked as though he would run away with the match as he once again broke Paire in his first service game of the set for a 2-0 lead. However, the Spaniard's trouble on serve began to mount and finally became too much as fell behind love-40 in his very next service game and sent a forehand long to quickly give the break back at love.
Undeterred, Nadal pressed on on return. This time, it was Paire's turn to crack as a bunch of errors dug him into a 15-40 hole. The world number one would win an epic rally to retake his break lead. But again he was unable to consolidate, as Paire broke right back. The back-and-forth continued as some deep hitting from Nadal allowed him to break to love for a 4-2 lead, only for his ground game to abandon him in the next game as he was himself broken to love.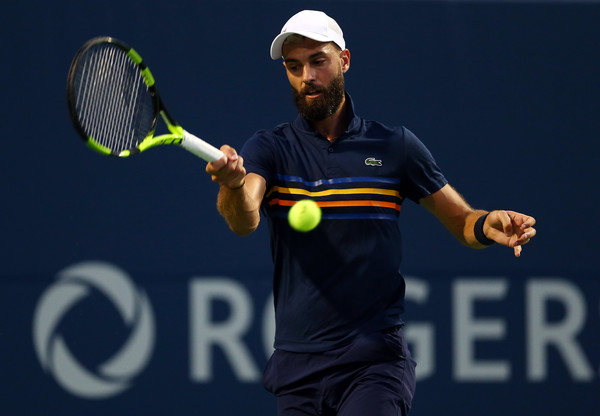 Paire came close to leveling the set at 4-all managing to get to 30-all in his service game, only to send a backhand long to give Nadal another chance to break. The tops seed took advantage, chasing down a drop shot and ripping a backhand winner up the line to take a 5-3 lead. After seven consecutive breaks of serve, the world number one chose the perfect time to finally find a hold and he served out the match in the following game.
By the numbers
Paire may have won an impressive 82 percent of his first serve points, but that was not particularly useful in a match where he only put 33 percent of his first serves in play. On the 67 percent of points when he missed his first serve, he only won 20 percent (seven out of 35 in the match). He also on saved two of the eight break points that he faced.
Nadal was the opposite, putting 67 percent of his first serves in play. His second serve wasn't great, but he still managed to win 50 percent of those points.
Nadal will meet old rival Stan Wawrinka in the third round.