Rafael Nadal's first match on hard court since the Australian Open did not go entirely smoothly, although the world number one certainly got the desired result, dropping only five games in his opening round win at the Rogers Cup. The Spaniard himself was not entirely happy with his performance, although he seems to be focusing on the big picture as he aims for a fourth title in Canada this week.
Smooth transition
Wednesday was Nadal's first match since his heartbreaking loss in the Wimbledon semifinals. However, that run at the All-England Club was his best since 2011. So does that mean Nadal has more momentum heading into the hard court season? For the world number one, it's not that simple:
Well, the thing is there is two things to see it, no? If you lose a little bit early in Wimbledon, so you take the days off before and you have more time to practice for the hard court season. And if you play a good Wimbledon, then you have less time to prepare the hard court season. Anyway, you need some period off after, you know, probably the toughest period of the year for me, mentally and physically.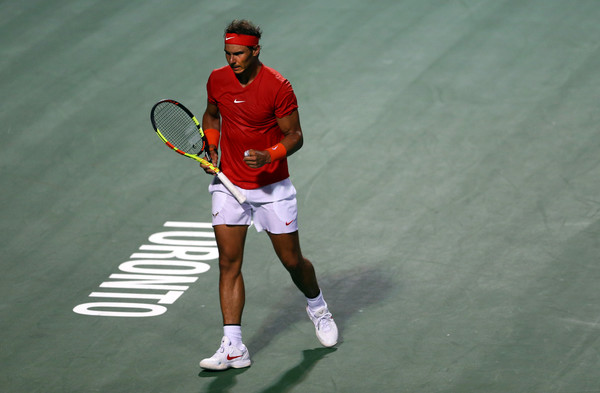 But, yes, of course it's better to play a good Wimbledon than a bad Wimbledon. It doesn't matter you have little bit less preparation, no? But I feel that of course I was not at my 100% today. But at the same time it's true that it's impossible, no? After a while, you need matches. It's true that I did good work here the last five days, but at the same time it's true that I didn't work very hard at home. I just did the basics to come back to the competition.
Acceptable opener
Despite having his serve broken three times in the second set, all of them immediately after breaking serve, Nadal was still looking at the positives after his win over Benoit Paire. He explained that the "first match is important. It's important victory for me, for my confidence. It's important that I have another match tomorrow too. So just try to keep going. And, you know, I think I played a solid match. It's true that with myself in the second set I had some troubles, but my return worked well. And it was not about the serve. It was more about the mistakes from the baseline in my opinion."
As for why he felt he was not 100 percent in his first match, Nadal said, "I didn't play fantastic match, but I didn't play a bad match, no? I played a solid match. Normal to be the first round, being honest. And especially, you know, it's not the same play the first round after playing tournaments in a row. For example, for me, it's not the same play in Rome after playing Monte Carlo, Barcelona, Madrid, and that first match in Monte Carlo and Davis Cup when I played the first match this year, no?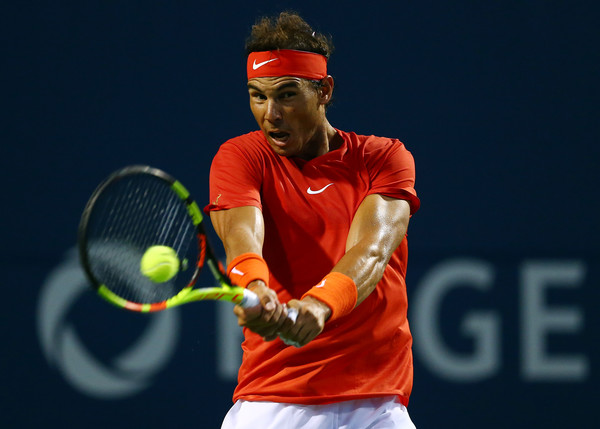 And here, you know, I don't play a singles match on hard court since Australia. So is a long time. And that's it. You need time. And the victoriesof course helps and good to work on the practice for sure, no? But even if you have a good work on the practice, you need matches to get that percentage that you need."
The Next Challenge
For a spot in the quarterfinals, Nadal will do battle with old rival Stan Wawrinka. The pair last met in the French Open final back in 2017, but injuries have led the Swiss' ranking to fall down to number 195 in the world. This third-round meeting will be their earliest at an event (excluding the round robin of the ATP World Tour Finals) since 2010.
Nadal was pragmatic about the possibility of playing such a storied rival so early in a tournament, saying, "That's part of our sport, no? Having one year ranking when you have an injury and then you go back on the rankings, so that's normal, no? And that's why this kind of meeting is always a very tough opponent. And it's a match that we played, you know, two times in a Grand Slam final.

So, yeah, it's going to be an important and tough match hopefully for both of us."