 It's amazing the difference a year makes. Almost a year ago to the day, Kevin Anderson was knocked out of the Rogers Cup by eventual champion Alexander Zverev. He was unseeded and still had yet to break through and reach a Masters 1000 semifinal.
Skip ahead one year. The South African is now number five in the world, has reached two Grand Slam finals, and is now into his second Masters 1000 semifinal of the year after a dominant victory over Grigor Dimitrov. How did we get here?
Hard work paying off
Anderson does not believe that there has been any dramatic changes to his game, more that it is the payoff for years of hard court. He explained that "It really feels like there was systematic improvements in many different areas. And, you know, I feel like I've always been looking at ways to improve different parts of my game, and I think I've been able to continue to do that. Staying healthy obviously is really important. I feel like certain adjustments in the way I'm playing tennis, certain mental adjustments too.

You know, and as I've gone along, I've been able to trust myself more and more. You know, some of the results I've had definitely makes that process a lot easier. So it's tough to sort of point it out. Itwasn't sort of one moment where it all came together. I feel like there was a lot of little moments along the way. I mean, of course I can point to some of the bigger ones, making two Grand Slam finals now. Those are -- you can gain a lot of confidence and belief in those sort of results. But on a day-to-day level, it's more really trusting the process."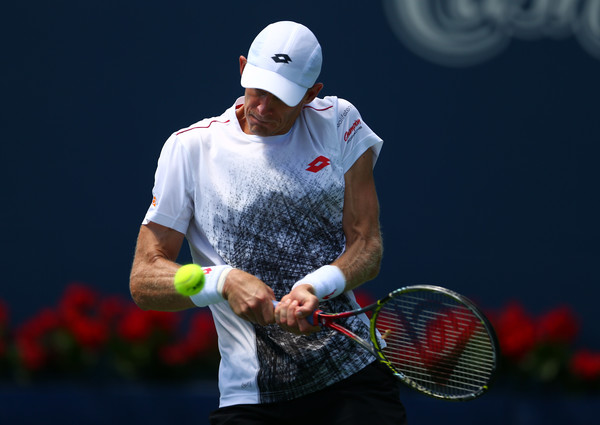 Big guys like Anderson are not generally known for their return of serve, but recently the South African has been solid and that was particularly evident during his quarterfinal win in Toronto. Anderson explained his return is "something I've been working really hard on. I've always felt really comfortable on the return side. It's also figuring out the puzzle of how to be more effective actually in the matches, in the points.

You know, even in previous years, I feel like especially going out in the doubles court sometimes, feeling, you know, really comfortable on the return side. So it's something I worked very hard for a really long time on. I feelthere's still some improvements to go there. Of course if I can, you know, break as much as some of the top guys break and if I can serve the way I do, that would obviously be ideal. But of course I feel like I'm making some good steps in that category too."
The Mental side
When you continuously fall at the same stages of an event, like Anderson had ten straight times in Masters 1000 quarterfinals before the Madrid Masters earlier this year, it can start to become a mental block. But now that Anderson has gotten over it, his expectations have changed.
When asked about how it feels now that he knows he can go deeper in tournaments, Anderson said "I think definitely for me it's been a bit of a case of trying to make that breakthrough.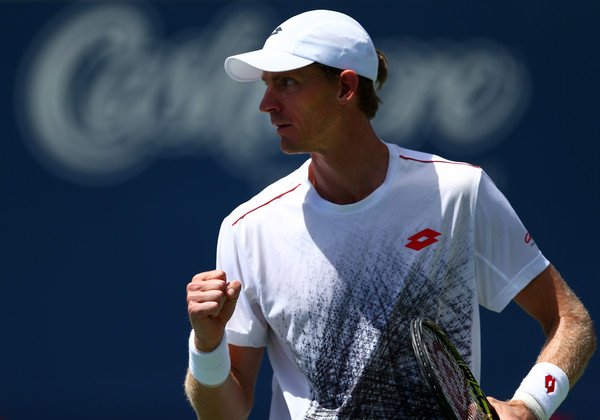 And as I've done that, I think I've gained more belief and trust in my game. I'm actually seeing the tangible results as opposed to maybe some guys who haven't achieved it before and then have suddenly done it and have found a way. I feel like I've been a bit more systematic, taking steps forward over a long period of time.Obviously I was able to make a few bigger leaps in making a couple Grand Slam finals now.

But that's something we've been looking at, running out of time to make too many small improvements. You've got to also take a bit of a bigger step forward. And, you know, I feel like coming into this year that was one of my primary goals and actually even halfway through last year as well. So I've been able to climb a few more rungs of the ladder instead of taking sort of one, you know, step at a time."
Anderson will look to reach his first Masters 1000 final when he meets 19-year-old Stefanos Tsitsipas in the Rogers Cup semifinals.