Stefanos Tsitsipas has not run out of magic yet. The 19-year-old made history at the Rogers Cup by upsetting his fourth consecutive top-ten player on Saturday, saving match points for the second match in a row, to reach his first Masters 1000 final. The Greek teen took down Wimbledon runner-up Kevin Anderson in an epic three-setter that lasted almost three hours.
There was next to nothing between the two men all match, with only one break of serve in two hours and 47 minutes. Twice tiebreaks were needed, with both men holding match points in the epic third set breaker which Tsitsipas won 9-7 to reach the final in Toronto. His run of four-straight top-ten wins makes him the youngest person to do so since the ATP World Tour was established in 1990, eight years before he was born.
Anderson edges opener
There was nothing between the two men in the opening set, as both held serve easily throughout. Each man had to face a 30-all situation midway through, but that was the closest either would get to a break.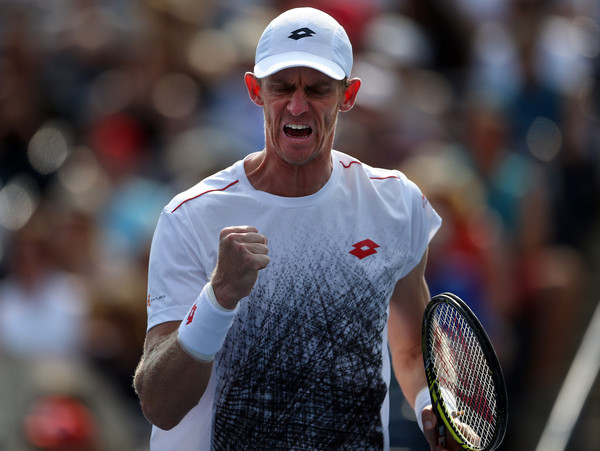 In the tiebreak, it was Tsitsipas getting off to the quick start as his return hit the net cord and trickled over to give him a minibreak and a 2-0 lead. The lead would be as big a 4-1, but that was where Anderson seized control.
After winning back-to-back points on his serve to close to 4-3, Anderson leveled when Tsitsipas miss-hit a forehand. The South African then took a 5-4 lead by winning a big forehand-to-forehand exchange when the teen sent his long. Anderson would serve out the set, winning his last two service points to take the breaker 7-4 by winning the last six points in a row.
Lone break goes to Tsitsipas
Tsitsipas would strike right back at the start of the second set. On Anderson's serve at 1-all, the Greek took a love-30 lead and got the first break point of the match when the fourth seed attempted a serve-and-volley at 30-all, only to miss the volley. He would send his forehand long to go to deuce but got a second look at the break by setting up a smash at the end of a great rally. Anderson would misfire a forehand wide to surrender the break.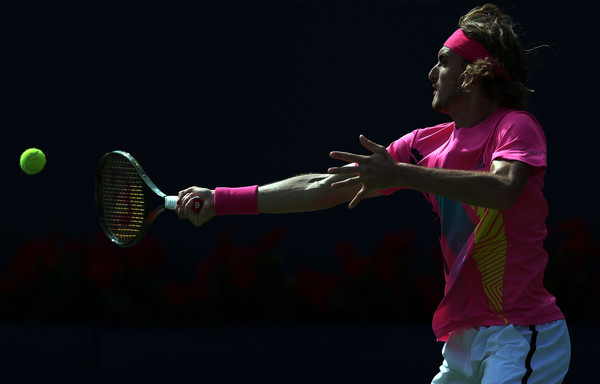 The 19-year-old had a chance to take a second break in his next return game when he went up love-30 on Anderson's serve, but the Wimbledon runner-up won four straight points to hold. As Tsitsipas served at 4-3, Anderson had two chances to get back in the set with two 40-AD openings. But Tsitsipas continued to show no fear, playing aggressive and saving both with winners. He served out the set to love in the following game.
Tsitsipas survives to make history
Anderson would have a few openings to take control of the deciding set on Tsitsipas' serve. Some cracks were starting to show and at 3-2, the Greek sent a forehand long at 30-all to go down break point. Anderson would send a backhand long. After a huge return from the South African gave him a second break point, Tsitsipas stepped up and saved it with a monster serve.
In his next service game, the Greek blew a 40-love lead and went down 40-AD after an outrageous lunging forehand passing shot winner from Anderson. But again, Tsitsipas' serve would come to the rescue, bailing him out. He then had his best chance to get the break in the following game when Anderson sent a forehand wide at 30-all, but the South African followed it up with a forehand winner.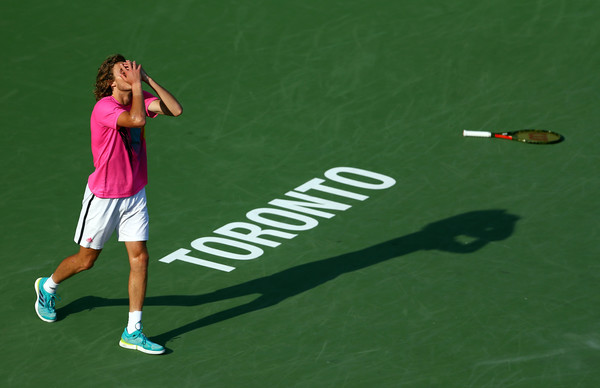 The first spot in the Rogers Cup final would be decided in a tiebreak. The breaker got off to a wild start, with the first four points going against the server. They would then stay on serve until 4-all when Tsitsipas stayed alive in a long rally, eventually drawing a forehand long to go up a minibreak and hold the match on his racquet serving at 5-4. He set up a double match point with a forehand winner, but double faulted on the first. The second match point was on Anderson's serve and Tsitsipas sent a forehand long.
At six-all, Tsitsipas floated a forehand near the baseline that the chair umpire called out to give Anderson match point. The teen tried to argue but had used up all his challenges so the call stood. Rather than letting his frustration affect him, he fired a backhand winner to save the match point. He set up his third with an ace and then, on Anderson's serve drew a backhand long to book his spot in his first Masters 1000 final.
By the numbers
Anderson led the match in practically every statistical category except for perhaps the most important: break points saved. Tsitsipas was a perfect 4/4, while Anderson allowed one break on three break points. The South African had more first serve points won, 83 percent to 74, more second serve points won, 65 percent to 64, and even won 114 points to the Greek's 111. Tsitsipas just won the most important points, particularly in that third set tiebreak.
Tsitsipas will meet either world number one Rafael Nadal or Karen Khachanov in the final.