Monday is Media Day at the Western & Southern Open so the stars take to the interview room for roundtables to chat with the press about anything, whether it is tennis-related or not. 2016 champion Marin Cilic took to the roundtable for a short chat about roller coasters, the fans, and more.
Kings Island
After a brief silence to begin, the Croat was asked if he went to King's Island. Kings Island is an amusement park right across the interstate which you can see from the tournament grounds. He said he had not gone yet because he doesn't want the adrenaline before playing.
Despite not having gone, the world number seven says he has gone several times before. The most notable time he went was after he won the US Open, where he made his team do all the rides with him.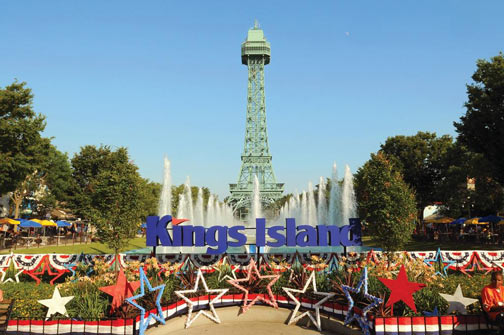 Fans
2016 was a special time for Cilic, winning the title in Cincinnati. Since then, his popularity in the Midwest has blossomed. He spoke about that saying, "It's so fun especially here. A lot of families, and a lot of kids come. My practice sessions for the last two days have been full and packed which is nice, especially with the hot and humid weather. It makes it more special seeing the people wait for autographs and pictures when you're done."
Shot Clock
The North American hardcourt swing has seen the implementation of the shot clock for things such as coin toss, changeovers, serving, and more. Cilic said that the clock isn't bad and that it's interesting for fans. Some players he noted, need to adapt to it and that there are only a few occasions where players have to rush.
Someone added to see if the matches were faster with the shot clock. He said that matches don't feel faster but that the clock makes the rules more stable.
Never A Tourist
Being a professional tennis player, you travel the world, but none of it is leisure travel. Cilic hopes to travel everywhere he's been on tour one day, just without racquets. He's noted that he still has yet to come to Staten Island despite how many times he has gone to New York.
Nervous For Big Matches?
Cilic has played in a number of big matches, having won the US Open and many other big titles. He said, "You have to get nervous in order to play well. If you're completely cool, things won't go your way. It's good to have positive nerves getting into the match. I'm trying to approach matches with the same routine and mindset. You can never be too relaxed."