 You would be hard pressed to find anyone out there who was not happy to see Roger Federer back in action on the ATP World Tour. Perhaps no one was more excited than the fans in Cincinnati, who had not seen their seven-time champion in three years.
The Swiss made his return to the Western and Southern Open with a straight-sets win on Tuesday night. It was his first match since his heartbreaking quarterfinal loss at Wimbledon. After the match, Federer spoke about how it feels to be back on tour
On to Cincinnati
The Cincinnati Masters is Federer's most successful Masters 1000 event, having won it seven times. In fact, he's won three of his last four appearances in south-western Ohio, including back-to-back titles the last two times he played.
But that last title came back in 2015. It's been a long wait for the local fans to see him return, but for Federer, "it doesn't feel like I have been away for so long here from Cincinnati. I guess the wheel keeps turning. It's not like I missed two years of tennis."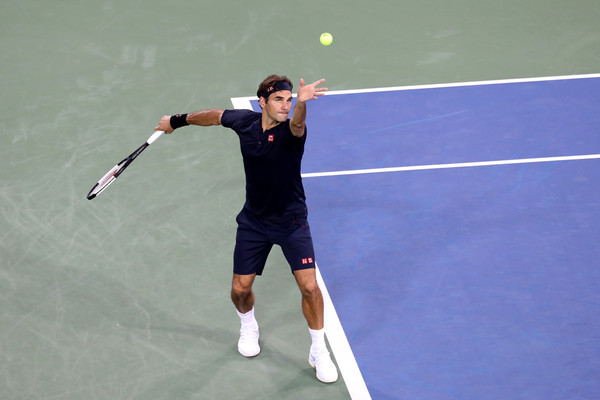 In his return to the event, he "felt good in that first match, to be honest, walking out, hardly any nerves. I think I knew what I wanted to do, what I had to do. Game plan is very simple. It's straightforward. It's fast-court tennis. I think center court plays much faster than the outside courts, so you don't have much time. Plus I knew Peter [Gojowczyk], my opponent, was going to go for it and take big cuts at the ball, so there is only so much you can really do. That's why you want to play aggressive yourself.

It was a great pleasure to be back. I enjoy playing here because of my success, even more so, but I have always enjoyed coming here to Cincinnati, and now we do it as a family. That adds a different twist to it. Feels almost like I have had two careers, the one before and the one after. I'm having a great time and I'm very happy to be back."
Turning a new leaf
Federer's last competitive match was a painful one, going down to Kevin Anderson 13-11 in the fifth set of their Wimbledon quarterfinal after leading by two sets to love. In regards to putting that loss behind him, Federer said, "it's nice to have played a match so my last match is not the Anderson match, so you've kind of turned the page, I guess, in that regard. It's a good thing."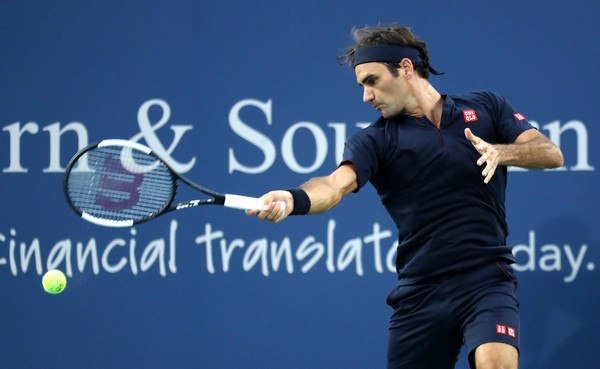 Did the victory over Gojowczyk really improve his confidence? According to Federer, it's not all about one match. He explained that "it's good, but not more than that. I feel good at practice. I feel like I'm in a good rhythm. You know, regardless if I win or I lost, you know, I felt like I'm doing the right things. I couldn't have worked harder, you know, in the practice, on the practice court. I couldn't have done more in the gym. Didn't have any setbacks. I'm only feeling better every day that has gone by after Wimbledon.

But, you know, the goal is now to recover from this match, take the positives with me, and it's just nice to have sort of a day and a half where you can prepare for the next one, and you're really in the tennis tournament again and away from the practice sessions. And course the big goal is the US Open. That's got to be the goal now after not having perfect, you know, situations the last couple of years there. You know, I wasn't 100% there. I couldn't even play the year before that. That's why I would really like to be at 100% for the US Open this year."
Federer will be back in action on Thursday against Leonardo Mayer.