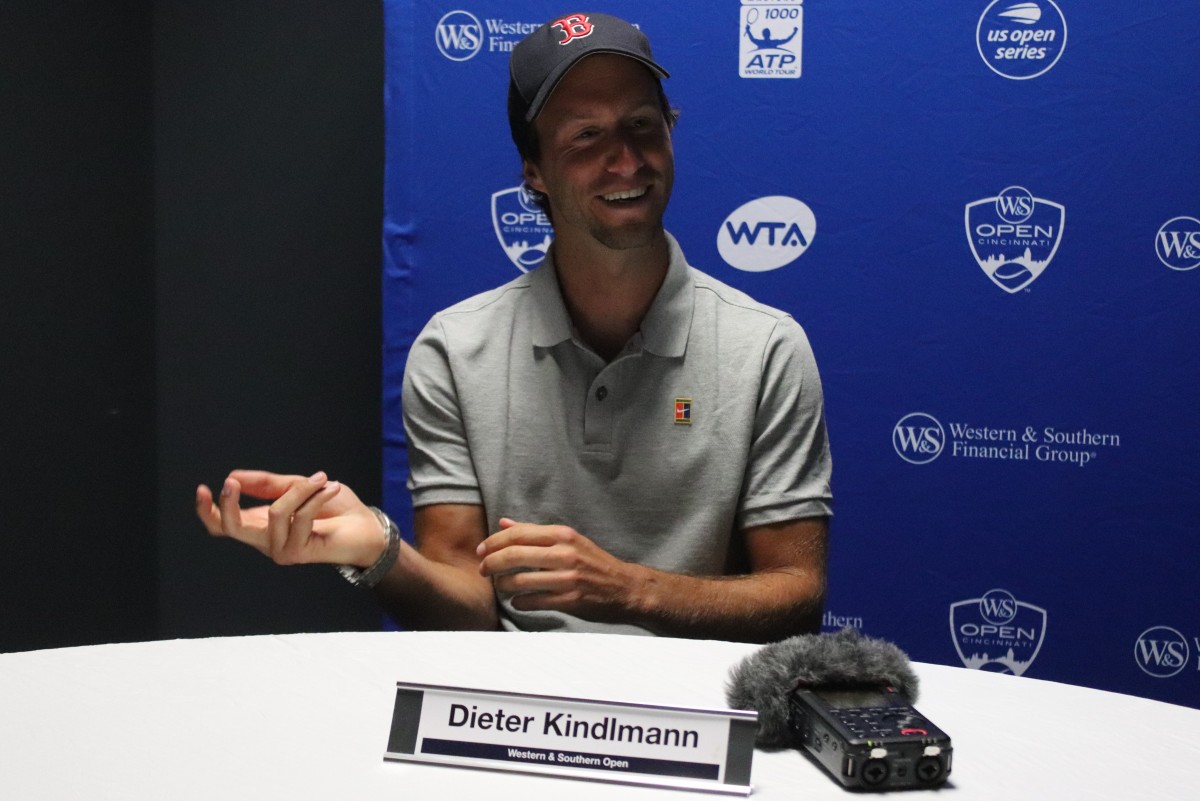 World number 15 Elise Mertens has been having quite the year.
Over the course of the last three seasons, the Belgian has seen her ranking undergo quite the rapid transformation, going from being ranked 120 in the world at the beginning of the 2017 season to finishing last season ranked number 35 with a WTA title in Hobart to her credit. This year, however, the 22-year-old has been able to reach new heights on some of the world's biggest stages, starting off the year by defending her title in the Tasmanian capital before following it up with her first Grand Slam semifinal and two more tour-level titles.
By the time Wimbledon rolled around this year, Mertens was in the midst of a career-best year. As one of the tour's most consistent competitors, she had managed to crack the top 15 by racking up more wins this season than most of the players in her new division. Yet, when it came to playing some of the biggest names in women's tennis, the Belgian found herself falling victim time and again to her own doubts as she began to lose confidence in her ability to compete with the world's best. That's when she decided to call German hitting-partner-turned coach, Dieter Kindlmann.
Once ranked as high as number 130 in the world on the ATP World Tour, Kindlmann is no stranger to the demands of life as a professional tennis player. The 36-year-old German, who previously served as the long-time hitting partner of Maria Sharapova, has coached Anastasia Pavlyuchenkova, Laura Robson, and most recently Madison Keys, helping the big-hitting American reach her first Grand Slam final last September at the U.S. Open. When he received the call from Mertens, Kindlmann had just ended his partnership with Keys before the French Open and was looking for a way back onto the WTA tour with a player he could help to develop and improve in all areas.
Kindlmann: So Far, So Good with Mertens
Since beginning their partnership four weeks ago, Mertens has already begun to see the results for herself. A semifinalist in San Jose and a quarterfinalist last week in Montréal, the Belgian has finally begun to recognize the potential for personal and professional growth—a thing Kindlmann intends to help her fulfil with, in his own words, "little steps in the right direction."
"[So far, things are] going really well," Kindlmann told the media Sunday in the WTA's first-ever Coaches Media Day in Cincinnati. "I'm very happy with her. We have this [contract] until the end of New York and she's very hard-worker. She's listening to me and I think we had two good tournaments together so far and there are so many areas where I can improve her so I'm very, very happy, but we have many things to do for the next weeks, months."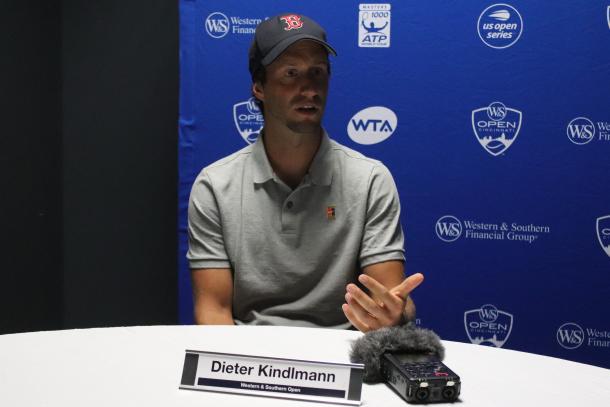 Having worked with so many successful WTA players in the past, Kindlmann admits that it was a combination of seeing Mertens' somewhat overzealous desires and his renewed coaching mentality that pushed him to work with the current world number 15.
"When I saw her, and [based on] what kind of question she asked me, she's very hungry for reaching the top 10. And I have this experience with top-10 players and Maria [Sharapova], especially, as a hitting partner, so she's very, kind of, interested in what kind of impact I can give her [game]," he said. "Because my coaching mentality—it's not just about my work on the court, to work with her two hours on the court—it's more like a 24-hours job. There are so many areas where you can improve and she's a girl who likes to play tennis but outside, she has no clue and right now, I'm a one-man show and I hope, in the future, I can include some different people and can make everything more professional."
Kindlmann: My Best [Coaching] Education Was with Sharapova
After choosing to close the chapter on his own playing career in the summer of 2012, Kindlmann admits that it was in large part thanks to his work with a certain former world number one that allowed him to develop his own professional coaching philosophy, with the help of some of the best coaches in the game today.
"I always say my best education was the three years I had with Sharapova as a hitting partner because I had the chance [to be in that environment]," he admitted. "When I started at this time, I was not ready for women's coaching because it's so different than men's coaching and as a former player and when I started working as a hitting partner, I find out that I had very good coaches [to work with and learn from] like Thomas Hogstedt, with Sven Groeneveld—I also had some experience with Jimmy Connors here [in 2013]—and I learned how people try to coach. And at this time, I always had the mind[set], 'Okay, after Sharapova, I want to be a head coach.'"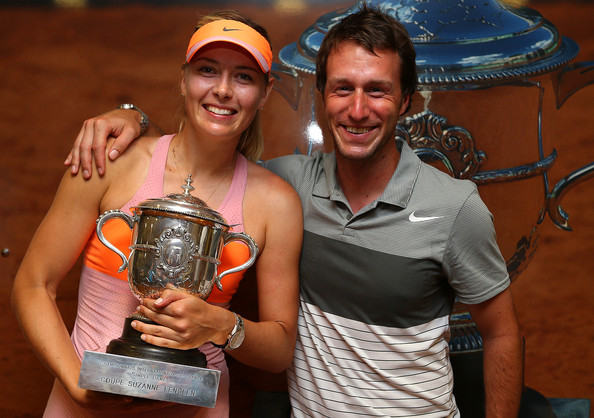 "From every coach, I took some positive things out, took some negative things out—like what I would do different—and I created my own way. This was very important because otherwise, I would fail so badly because that mental part, especially in women's tennis, is so more important than on the men's side."
Kindlmann: Mertens Not Ready to Be a Top-10 Player Just Yet
In a profession where success is often unilaterally decided by wins and the subjective success of a player in the public eye, it comes as no surprise that most coaches pride themselves on seeing results right away. Yet, in the case of Kindlmann, he is well aware that success does not come overnight, and as far as he is concerned, Mertens is not ready to be a consistent top-10 player just yet.
"There are many areas where you have to improve and also to learn and to teach her when something is not going well on the court," he acknowledged. "[You have to] stay in your mind, keep going, you will get your chance, and this is what happened, for example, against [Aryna] Sabalenka in Montréal. She had no chance in the beginning, was not playing great, but she was staying in mentally with her toughness and she got a chance and saved match point and won the match (2-6, 7-6(1), 6-0). This is the kind of stuff I really like [because] the mental toughness is not really normal on the women's tour."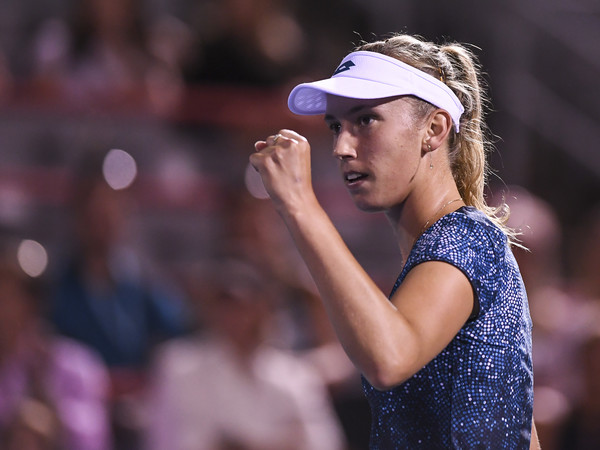 In order to maintain that sort of mental toughness, the German would also like to bring a more renewed mindset when it comes to planning her rigorous playing schedule, in order to significantly reduce the number of injuries that have hindered her progress in the past.
"In my case, right now, with Elise, I would actually like to say if it was not Cincinnati, I would give her a week off because she played like two weeks non-stop, flying from San Jose to Montréal, playing every day," he said. "It's not healthy like this and but this is also my job and I learned injury prevention and recovery are so much more important. In the future, she will also play less tournaments because you need practice, you need recovery to mentally be [strong] on court and off court. For example, I told her tomorrow (Monday), I don't want to see you on site. You have to sleep long, you have to recover, your body needs some time for rest. You played a lot of tennis, and this is very tough to educate young tennis players. They are hungry to play, [and don't understand] how much more important it is to be rested and fresh."
For Mertens, the Focus Should Remain on Singles, Says Kindlmann
Since tennis has undoubtedly become a much more physical sport in the last two decades, gone are the days when women's tennis was dominated by one player simultaneously in both singles and doubles, such as in the unique cases of Martina Navratilova in the 80's and Martina Hingis in the late 90's. However, as she continues her meteoric rise into the upper echelons of women's tennis, Mertens remains an exception. Currently, the Belgian sits at number 11 in the Porsche Race to Singapore with partner Demi Schuurs, with whom she plans to play with from now until the end of the year in an attempt to qualify for the year-end championships in Singapore.
This is a decision that Kindlmann has come to accept since joining forces with the young Belgian, but realistically, it is a choice that he would much rather she not make going forward if she plans to advance her singles career.
"She likes doubles and it's a great practice, but when you come very deep in the tournament, like in Montréal—where she played doubles—it would be impossible for your body," he explained. "She is not ready right now for playing singles and doubles, but [since] she has a great run in doubles, we have to continue. But for the future, especially in the Grand Slams or at the Premier events, I would focus only on singles."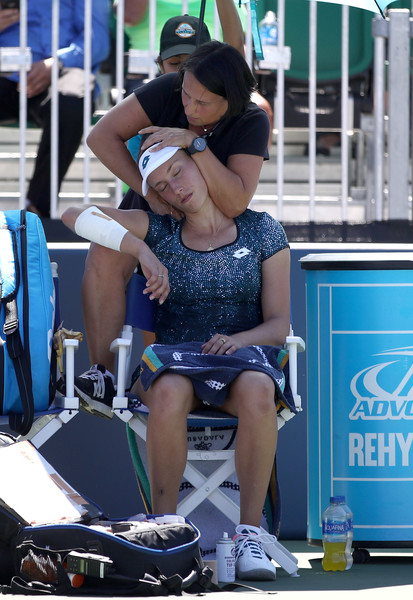 Expanding the "One-Man Show"
In order to do so, the German feels he cannot do it all alone with Mertens; he needs help. As a self-proclaimed "one-man show," Kindlmann would like to see his charge hire a trainer and conditioning coach, hopefully after the U.S. Open, in order to give the Belgian a little more stability in areas that she (and he) might not be as well versed.
"A condition coach because this is the area where she can improve the most when we started and of course, I can improve on the tennis court, but for the biggest part is outside the tennis court—to make her more healthy because she's dealing a lot with injuries," he explained. "I always explain to my players because everybody says, 'Oh, it's expensive to add one more in your team.' But I said, 'When you win one more Grand Slam round, then you have the money to have it for the whole year, so you have to invest for your career and for your future.' You will not get in the top 5, top 10 constantly with a one-man show. […] I'm a big fan from structure, and I have a lot of structure and I'm very good at what I do, I think, […] but I would not go in areas where I am not specialized in."
Looking Ahead to the End of 2018 and Beyond
As the season approaches its final Grand Slam, Kindlmann's goals for his charge are very clear: "to finish the season [ranked] around 10, 11, 12."
"Everybody would say, 'No, why?' Because she's now in the race, 8th, and she's doing so great because I see so many ways to improve her and it would be a totally different expectation than if she were in the top 10 [because] she can only play the higher tournaments. We [would] have a really tight tournament schedule," he noted.
"I'm a big fan for making small progress—step by step—but always going in the right direction, so when we finish the year in 11 or 12 and we're doing the right stuff and improving in the areas where she can improve, and she will improve, and we finish the next year in the top 10, I'm more than happy. But when we go too fast in the top 10 or top 7, [she might be] like, 'Why should I improve? I'm already in the top 7.' This is always the problem what you have with the players [in general], but I'm more than happy when we finish the year around 10, 11 or 12."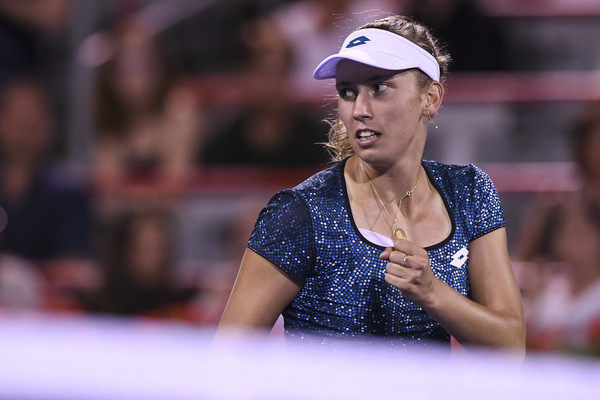 At the age of 22, this seems to be the be the most realistic course of action for the young Belgian if she would like a realistic chance of not only breaking into the world's top 10, but more importantly if she would like to increase the likelihood of staying there one day. As Kindlmann so perfectly concluded, "We have to focus on our homework, what we do, and go step by step and see how she is when she's losing early in tournaments because that is also part of the game, but I know which way she has to play to have success and then we will see."
With her talent and a new coach who has every intention of maximizing her potential, there really is no reason why Elise Mertens can't find herself considered one of the best players in the world in a game now dominated by aggressive counter punchers in a few years' time.