Team captains gathered in New York City with the US Open looming, ready to announce their full teams for this year's Laver Cup. Bjorn Borg's Team Europe is headlined by Roger Federer, who is a big proponent of the event, and Novak Djokovic.
The remainder of Team Europe is made up of Alexander Zverev, David Goffin, and Grigor Dimitrov. Borg's captain pick is Great Britain's Kyle Edmund, joining a list of breakout stars over the past few years.
Team World headliner is Juan Martin del Potro, the 2010 US Open champion. John McEnroe's team also consists of Nick Kyrgios, 2018 Wimbledon finalist Kevin Anderson, Diego Schwartzman, and 2018 Wimbledon semifinalist John Isner.
John McEnroe's captain pick is Jack Sock. The American was likely chosen for his doubles prowess, winning Wimbledon for a second time in his career last month with Mike Bryan.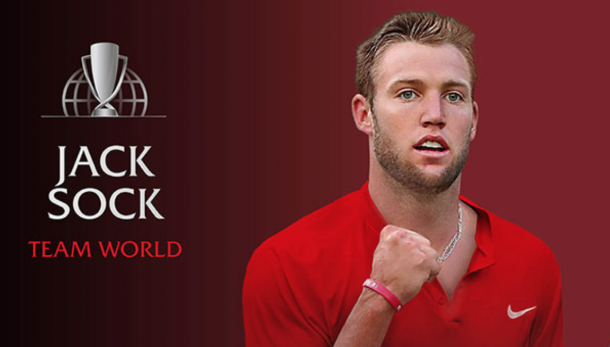 Edmund And Sock Speak
Edmund spoke of his excitement about playing in the event and that after watching the inaugural event take place in Prague last year, he is ready to step up and be a part of the team.
"This is an extraordinary opportunity and I can't wait to join all these great players in Team Europe at the Laver Cup in Chicago. It's a huge honor. Tennis is such an individual sport so it's always very special to have the chance to play as part of a team. I watched the Laver Cup on TV last year and the atmosphere in Prague was amazing."
"I'm really looking forward to going to Chicago for the first time as well. I've heard they love their sport there, and although we are technically not the 'home' team, I'm sure we'll get a lot of support."
McEnroe called Sock "the best doubles player in the world" and that working with his close friend, Kyrgios, will make the pair better.
"He's a great team player, as Nick [Kyrgios] is. I believe they'll make each other better."​I can't wait to play Laver Cup again," Sock said. "It was one of the highlights of the year for me and I'm so excited about playing here in the United States, at home, and in the great sports city of Chicago. The United Center is going to be loud, the crowds will be awesome, and it will be fantastic to have the home support."