Ever since her return from a 15-month suspension, Maria Sharapova has not seemed to have found her vintage form and has been a shadow of the player she used to be. The Russian amassed a 33-16 win-loss record since her comeback on 26th April 2017, the day when the nanoscopic press rooms at the Porsche Tennis Grand Prix was filled by over 200 journalists waiting to report on her return.
Low winning percentage — lowest of her career
Her winning percentage of 68 was a drastic decrease as compared to her entire career winning percentage of 80. 2017 was Sharapova's worst year in her career in terms of the winning percentage while 2018 comes off worse, with the Russian experiencing a tough four-match losing streak in the process. That was also Sharapova's longest rout since 2003.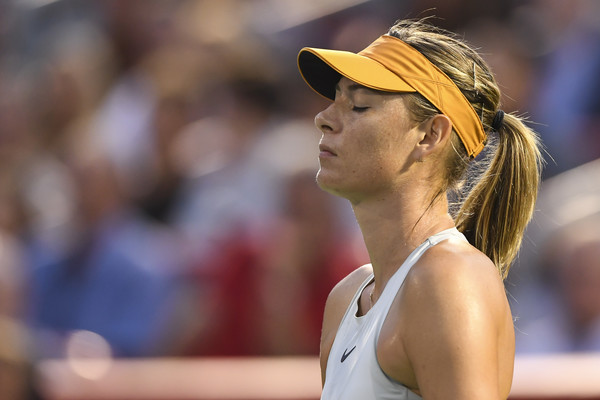 Her first-round exit at the Wimbledon Championships was the first of her career, and she suffered her first defeat by a player ranked outside the top-100 in five years when she failed to convert a 7-6, 5-2 lead as she ultimately fell to compatriot Vitalia Diatchenko after more than three hours of play.
Injury issues overwhelm the Russian
Sharapova's comeback came up an abrupt halt after the Russian sustained a serious thigh injury which left her on the sidelines for a couple of months, forcing her to skip the entire grass-court season. When she returned in Stanford, another old injury came back to haunt her as her left forearm, which has a complicated history, started to act up once more, and as a result, Sharapova had to withdraw from her upcoming tournaments as well.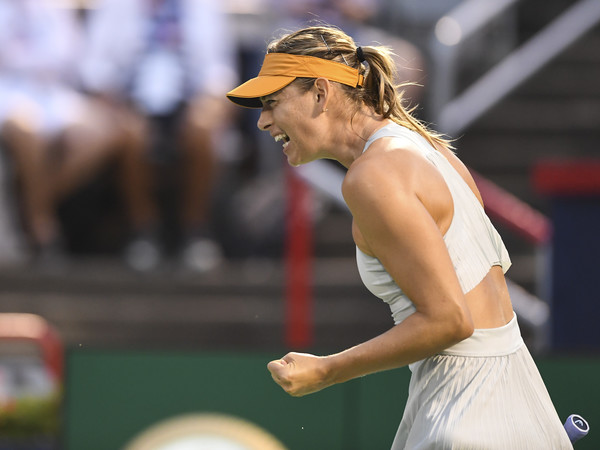 It continued to bother her in 2018 when she had to numb her left hand to prevent the pain before her Indian Wells campaign. Since her comeback, Sharapova was scheduled to play in a total of 26 tournaments, but either retired or withdrew from nine of those events, including next week's Western and Southern Open.
Getting dominated by the new and upcoming stars
Sharapova has been unable to adapt well to the new dynamics of the WTA Tour and has often been outclassed by the top players throughout her comeback. Her first tournament back ended up in a defeat to Kristina Mladenovic in three sets despite leading by a set and a break, while Eugenie Bouchard also earned her first win over the Russian despite the former world number one leading by a break in the deciding set.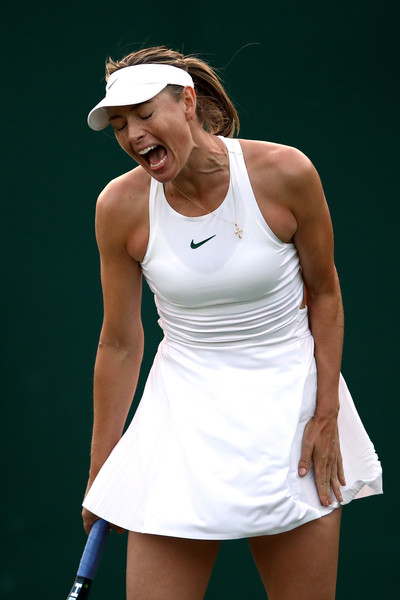 Simona Halep also dug deep and claimed her first wins over Sharapova recently, overturning a dismal 0-7 head-to-head record after outclassing her 6-2, 6-2 in Beijing last year and triumphing in their match-up in Rome this May. Young starlets like Naomi Osaka and Katerina Siniakova were able to prevail over the five-time Major champion, while she was simply dominated by top players Caroline Garcia, Garbine Muguruza, and Angelique Kerber in their recent meetings.
All these aforementioned phenomena all suggest that Sharapova's name does not send across an asserting message to her opponents in the current age. In the past when Sharapova was still in her glory days, the early rounds never ever posed a problem for the Russian. However, now the majority of the lower-ranked players are starting to develop the belief that they are able to defeat her, and Sharapova is starting to feel the threat in all her matches.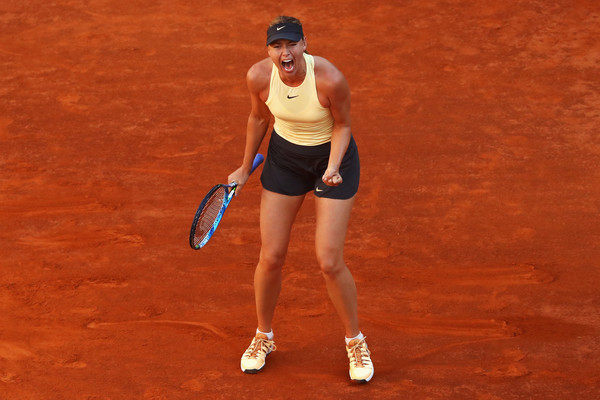 Lack of confidence in her game
For the first time in Sharapova's career, her mental strength is coming under scrutiny by many pundits as she does not exhibit the confidence in her game unlike how she used to in the past. On many occasions, the Russian completely lost belief in herself and her mentality, alongside her game, started to crumble easily. She became less clutch on important points and is now known for losing leads immediately after earning them.
Her break point conversion rate may sound like a tragedy but her low first-serve percentage is a more worrying component of her game. Her usually-reliant serve is now no longer more than a liability as it is incredibly inconsistent. Sharapova's second serves are too vulnerable and her nerves are always limiting her to commit errors on the big points.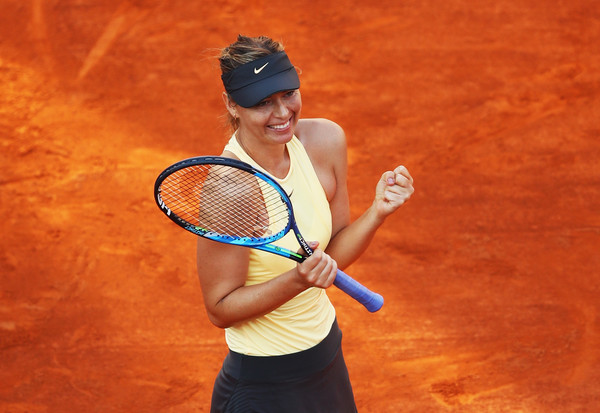 The way she has been inputting negative energy and her worrying body language is a cause for concern — especially when we know Sharapova pre-2016 was a confident and calm person on the court, and no nerves could affect her slightly.
All the five-time Major champion needs desperately is a good run in a big event, which will allow her to rise in the rankings and more importantly, provide her with the confidence and belief that she is able to return to the top once again.