Defending champion and third seed Sloane Stephens got off to a perfect start in her attempt to defend her throne after the home favourite got past a tricky first-round opponent on the opening day of play at the 2018 US Open, stepping up to the occasion in the newly-built Louis Armstrong Stadium. Standing across the net was the dangerous figure Evgeniya Rodina, who was known for her impressive run to the second week of Wimbledon months ago.
Stephens managed to snatch the tricky, but yet comfortable win after just an hour and 16-minutes of play, claiming the 6-1, 7-5 win to set-up a second-round meeting with qualifier Anhelina Kalinina on Wednesday. The defending champion fired 24 winners to just 22 unforced errors, putting in a relatively solid performance and stunningly won 75 percent of her second serve points.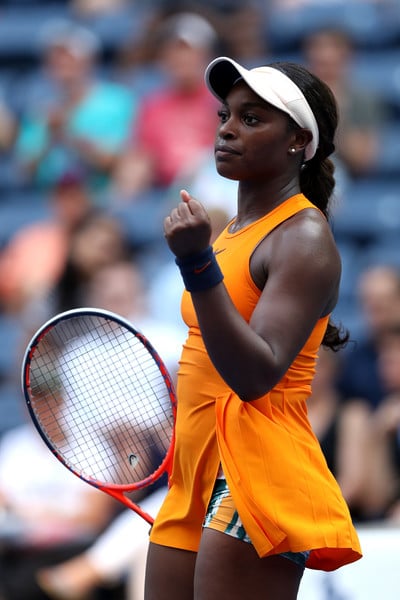 Whereas Rodina was lacklustre on her serve, and she was not able to overpower her strong opponent. The Russian put up a competitive display in the second set, but Stephens was calmer and composed during the nervy moments as Stephens managed to stroll past her opening hurdle.
Stephens overcomes a slow start
It was a relatively slow start to the match for Stephens as she looked out-of-sorts in the early stages, being increasingly passive and allowed Rodina to earn triple break points within a blink of an eye with the help of a backhand return winner. It seemed as though the match was on the Russian's racquet but her constant mishits gave Stephens a lifeline, allowing the American to narrowly hold her serve after fending off four break points.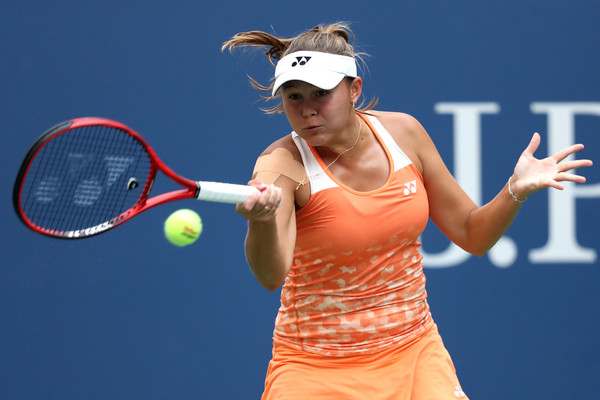 An assertive service hold from Rodina followed as she looked to stamp her authority across the court and sent out a warning that she was here to challenge the best. However, the confident hold did not seem much as it was Stephens who gifted her with four consecutive unforced errors.
Stephens first earned her chances in the fourth game, when Rodina seemed on course to recover from a 0-40 deficit after coming up with some astonishing aggressive play. However, the Russian certainly felt the nerves with the majority of the crowd cheering for the local favourite, and a double-fault soon ensued, allowing Stephens to be third-time lucky.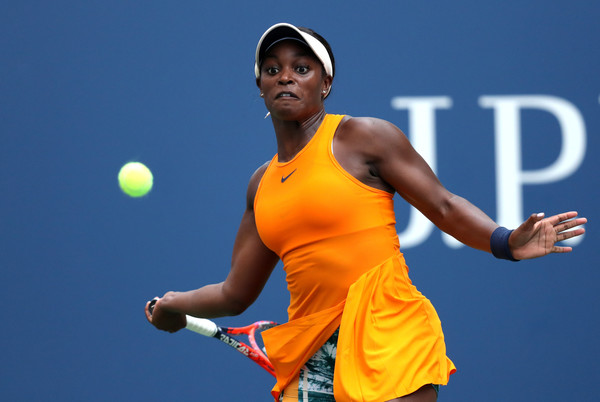 From there, it was one-way traffic for the defending champion as she rattled off five consecutive games to claim the opening set 6-1 after just a mere 27 minutes of play. Stephens was playing some clean tennis, hitting eight winners and committing just six errors while Rodina's second serves were a huge liability towards her game — winning none of her four second-serve points.
Stephens snatches the win
Riding on her unstoppable momentum into the second set, Stephens relied on her monstrous forehands and incredible court coverage to earn the early break and looking destined for the straightforward victory as Rodina looked helpless out on the court. Nothing was working well for the Russian underdog but she finally managed to get onto the scoreboard in the third game with a series of good backhands.
The proceedings went on serve throughout the following games, and if the pattern continued, Stephens would comfortably stroll to the win without losing her serve. However, a slight lapse of focus saw the American giving Rodina a loophole to exploit on.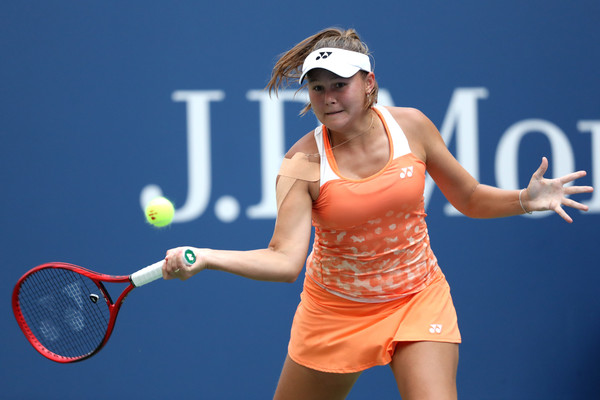 The world number 80 pounced on her chances, firing an excellent forehand winner to come out of nowhere and grab back the break. All of a sudden, Rodina found herself leading 5-4 having claimed three consecutive games.
However, it just was not meant to be, since Stephens dominant net play and powerful forehands eventually helped her to claim three successive games of her own, claiming the 6-1, 7-5 win after just 76 minutes of play.