,It was another four-set match for Andy Murray today at the US Open, but this one didn't end like his first-round matchup against James Duckworth did. The Brit put up a hard-fought effort against Fernando Verdasco 7-5, 2-6, 6-4, 6-4 to the Spaniard.
Their highs and lows were in full swing throughout the match and even in the last game with Verdasco serving to close out the match. There was even some controversy regarding the ten-minute rule in between the third and fourth set for the extreme heat policy.
Murray spoke to the press after the match feeling positive about his play and what went down during the break.
Some Of His Best Tennis
These two matches against James Duckworth and Verdasco were physical for Murray, especially his match today considering the heat. Murray said today that he displayed some of his best tennis since his comeback, bar the first set where his level was quite low.
In terms of conditions, he thinks he did well playing in the tough conditions but noted that he was lucky to be playing in the big courts rather than the outer courts where the sun is beating on the players. With the lack of matches and practice he's had, Murray was quite positive about how he's played.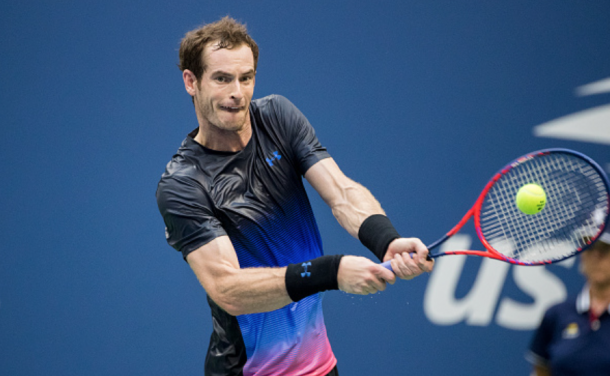 The 10-Minute Heat Rule Break
The Brit only found about the rules for the extreme heat rule policy today before his match. His team was given a paper stating what would happen (a 10-minute break between the third and fourth set if at least one of the players wanted it).
However, the rules were not clear about what you could do such as looking at your phone unless you asked an official about . Rules did state though that you could not talk to your coach with Verdasco was doing.
Murray was frustrated on-court about the situation, warning the umpire about it. "Yeah, I went for a shower. He was having an ice bath. When I came out of the shower, his coach and his -- I don't know if he's playing doubles with him, but one of the Spanish doubles players was in there chatting to him, and you're not allowed to speak to your coach. I went and told the supervisor.

I said, What are you guys doing? I mean, there's clear rules here and you're allowing this to take place. I don't get it. Then he ran through, Oh, you're not allowed to speak.

"I checked the rules beforehand, and I spoke to my team. We were clear you don't speak to your coaches whatever. They obviously weren't in there for long, but you got to do better than that. This is one of the biggest events in the world. If you have rules like that, you need to stick with them because one player getting to speak to the coach and the other not is not fair."
In no way Murray blames Verdasco though as he gave them the benefit of the doubt about not knowing the rules and certainly was stern in believing they were not trying to break them. Despite that, he said that officials should be the ones to lay down the law and take charge, not Murray himself.