Fourth seed Alexander Zverev put in a second impressive performance at the US Open, with the German knocking out lucky loser Nicolas Mahut in straight sets to reach the third round at Flushing Meadows for the first time in his career.
The German looked very impressive against another lucky loser, Peter Polansky, in his first round match, though this was likely always going to be a trickier match, with Mahut having played at a much higher level during his career than Zverev's first round opponent.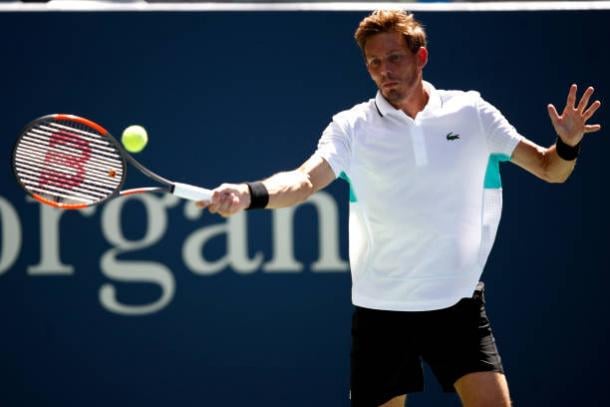 However, despite a slight wobble in the second set, Zverev put in a very solid performance, banishing the disappointment from second round losses the past two years in New York. The fourth seed prevailed 6-4, 6-4, 6-2 in just an hour and 49 minutes on Court Louis Armstrong.
Zverev breezes through to third round
It was not the cleanest start straight away by Zverev, who was put under a little pressure by Mahut, though the German was able to apply the pressure and break early on for a 2-1 lead. Mahut managed to remain firm for the rest of the set, not handing the fourth seed any more chances to break, though the Frenchman could not create any opportunities of his own to break, and Zverev went on to take the first set in fine style.
Though both had played well, the German was clearly slightly ahead in the first set, and it seemed he would run away with proceedings as he broke in the opening game of set two. Mahut, however, was able to get out of any further trouble in his next few service games and managed to break Zverev for the first time to level up at 4-4. However, Zverev responded quickly as he immediately broke again, and comfortably served out the second set in the next game.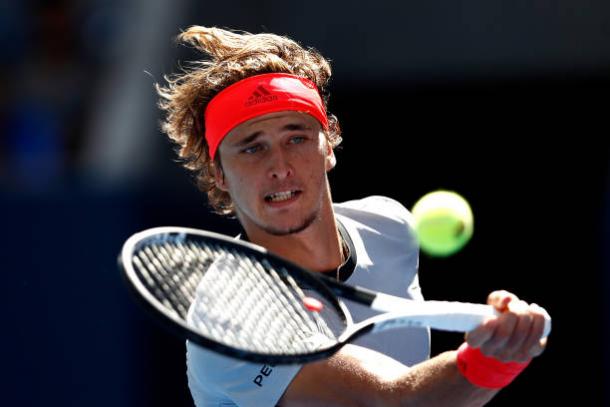 Just as in the opening two sets, Zverev was able to secure an early break, consolidating it for a 3-1 lead and putting himself in a strong position to progress. Mahut had fought well after falling down in the first two sets, though now the German was able to break the Frenchman down, and broke again for a 4-1 lead. The fourth seed came through a fairly tight service game to go just one game from victory, and comfortably served the match out in his next service game to reach the third round.
It was undoubtedly a fine performance from Zverev, who hit just 15 unforced errors to an impressive 43 winners in a match that would not have taken too much out of him despite the heat. He will face fellow German Philipp Kohlschreiber next.