2016 champion Angelique Kerber suffered a huge, huge scare in the second round of the 2018 US Open as the unheralded Johanna Larsson put up an extremely tough fight out on Arthur Ashe Stadium. Kerber managed to prevail after two hours and 24-minutes of scintillating tennis with a 6-2, 5-7, 6-4 scoreline, but that came after a hustle between both players.
Thought to be a straightforward win for the three-time Major champion, Kerber was leading 6-2, 5-2 with two chances to serve out the match but Larsson came out of nowhere to play some of her best tennis to extend the match into a deciding set. However, the world number four turned off the upset alert and finally closed out the match in three sets.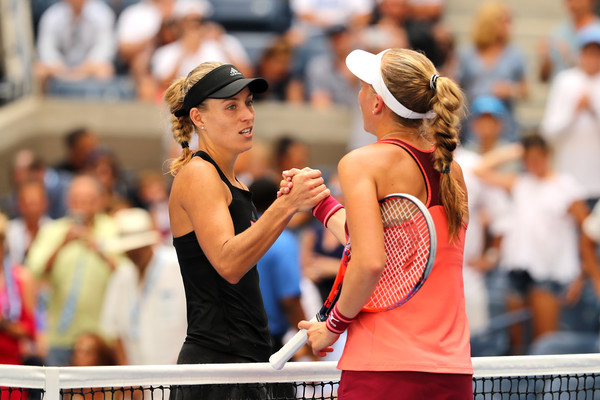 It was not the prettiest of tennis both players brought to the crowd, but the intensity of the match was immense as only several points made the difference eventually. Larsson and Kerber both ended the encounter hitting more errors than winners, while the Swede's 10 double-faults proved to be costly especially when they came during crucial moments. Kerber won more than half of her points on her second serves, which was particularly impressive considering she had a first-serve percentage of 55.
In what would be a rematch of the final of the 2016 WTA Finals, Kerber will go head-to-head with the powerful hitter Dominika Cibulkova in the third round. Kerber, having beaten the Slovakian twice this year, will look to be the only player to make the quarterfinals of all four Majors this year.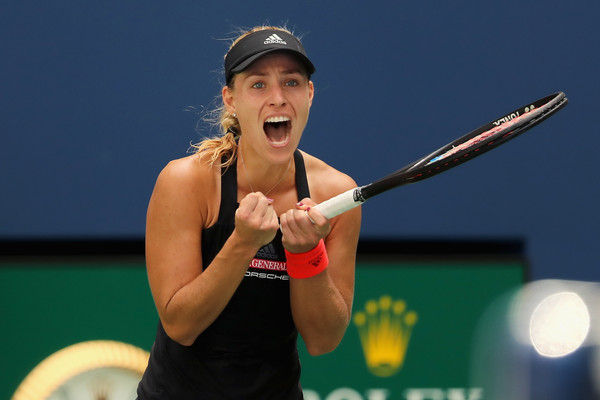 Kerber strolls to take the first set
Everything was routine for Kerber in the opening set as she rode on her momentum from her terrific first-round performance against Margarita Gasparyan. Early nerves were evident from Larsson after three consecutive errors handed Kerber her first break point. Nonetheless, the underdog did well to fend off that break point with a forehand winner before closing out the tricky opening game.
Things were going wrong for Larsson especially after losing a 40-15 lead on her serve in the third game, gifting Kerber the lead after throwing in a double-fault on break point. Kerber pounced on her chances and had the golden opportunity to capitalize on her advantage in the fifth game, but Larsson displayed some world-class defensive skills which barely saved her from the brink.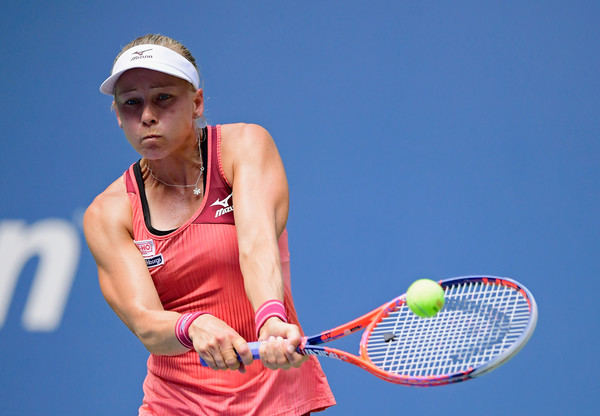 However, Kerber was simply unstoppable as she was finding all the angles on her groundstrokes, and fired consecutive winners for a 5-2 lead before she comfortably served out the set to 15 after just 39 minutes of play.
Larsson fights back from a huge deficit
Within a blink of an eye, Kerber found herself earning a huge 4-1 lead in the second set and was just within inches from clinching the straightforward victory. She suffered a slight hiccup on serve for the first time in the match, conceding her service game but quickly made amendments by breaking straight back for a 5-2 lead and the perfect chance to serve out the match.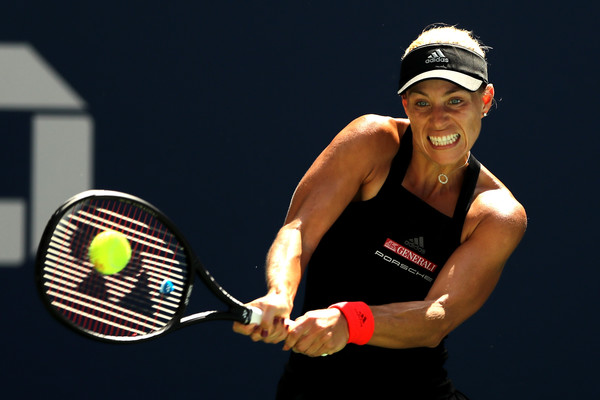 Unexpectedly, Larsson came back roaring into contention, playing some of her best tennis as she started to play fearlessly without any pressure. Kerber's hands looked heavy when attempting to serve out the match on her first attempt, while Larsson remained unfazed which allowed her to lessen the deficit.
She saved two match points, both with stunning winners, and soon found herself back level at 5-5 all of a sudden after Kerber grew increasingly frustrated with herself. This provided Larsson with a rise in confidence and with the German rushing between points and being more erratic, the Swede rattled off five consecutive games to close out the set.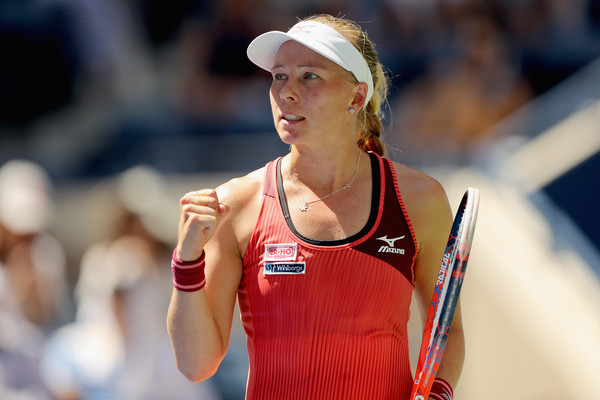 "Yeah, I think it was really a tough match and a tough battle, especially in the third set. I think that I played, like, good until like 5-2 in the second set, and I was really trying to playing the game I was planned to play. Yeah, and then I think it is tennis that you have to play until the last point. She came back. She played good when she was down, and she had nothing to lose then," Kerber mentioned in her post-match press conference.
Kerber seals the tough win
Larsson stunningly retrieved from a 0-40 deficit in the opening game to hold her serve for her sixth consecutive game won. With the heat rule in effect, both players were allowed for a 10-minute break in the locker room after the second set which was more important for Kerber, who now had the chance to regain her composure.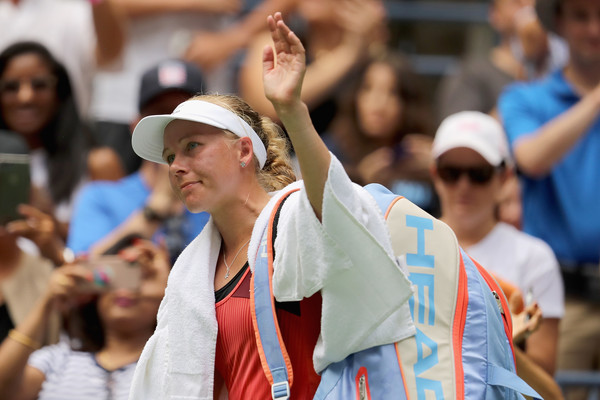 Later on, Kerber talked about what she did in the locker room during the break, "I went back to the locker room. I put a little bit of ice towels on my body, and, yeah, I was lying there for, like, six minutes. Then I changed a little, changed my clothes, and then I went back on court."
Both players exchanged service breaks but it was Kerber who had the last laugh when she broke for 5-4, with the chance to serve out the match on her third attempt. The conditions were extremely tough considering the soaring temperatures and the glaring sun, and both players looked visibly exhausted nearer to the closing stages of the match.
Kerber mentioned, "The legs are getting a little bit heavier, especially if you are, like, more than two hours on court on these conditions. But I know also that I worked a lot for my fitness, so this is what I'm also thinking that, you know, I put a lot of effort for my work, for my fitness. I know that I can run. But, of course, sometimes when the rallies are getting longer and longer, you try to go for it when you have the chance." Holding her serve for just the third time in the decider, Kerber came from 0-30 down to serve out the match, more than one hour after she had two match points in the second set.