It will be a second career meeting between five-time Major champion Maria Sharapova and current world number 10 Jelena Ostapenko in the third round of the 2018 US Open, making this a highly-anticipated match-up between both hard-hitting top players. When the draw came out, people were already looking forward to this clash between former Roland Garros champions considering what happened in Rome the last and only time they met.
Both players had their respective struggles entering Flushing Meadows with the Russian being under an injury cloud while Ostapenko went winless throughout the US Open Series. Furthermore, both Sharapova and the Latvian received a tricky draw but still managed to steer through their respective matches to set-up this blockbuster encounter.
This match headlines the night session in Arthur Ashe Stadium, with the winner earning the chance to play either sixth seed Caroline Garcia or the dangerous Carla Suarez Navarro in the fourth round. Ostapenko has not reached the second week in New York in her career while Sharapova has been in that spot on six different occasions, with the most recent one being last year.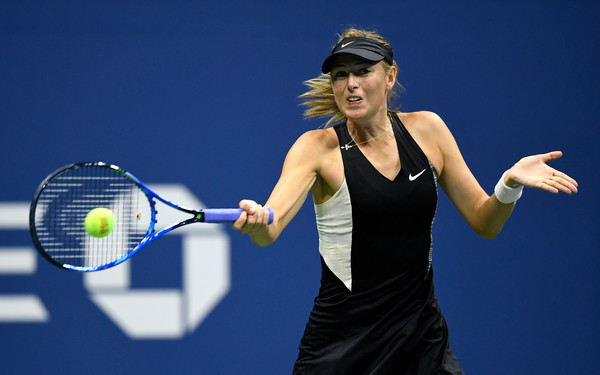 Path to the third round: Sharapova
Sharapova was initially handed a decent draw, but things got complicated when the qualifier she drew in the opening round turned out to be her old rival, Patty Schnyder. The Russian faced some troubles on her serve but was strolling with a comfortable 6-2, 5-1 lead before she experienced a lapse in focus. The former world number one seemed to be struggling with an injury on her left arm, with her backhands notably being hampered. Nonetheless, Sharapova managed to sneak through the tough 111-minute victory in straight sets eventually.
Facing a tough opponent in the second round, Sharapova's health was a major cause of concern as her service statistics looked awful, throwing in 10 double-faults but her ability and willingness to hit backhands certainly improved. She recovered from a deficit in the second set and sealed an impressive 6-2, 7-5 win over Sorana Cirstea, claiming the last three games of the match.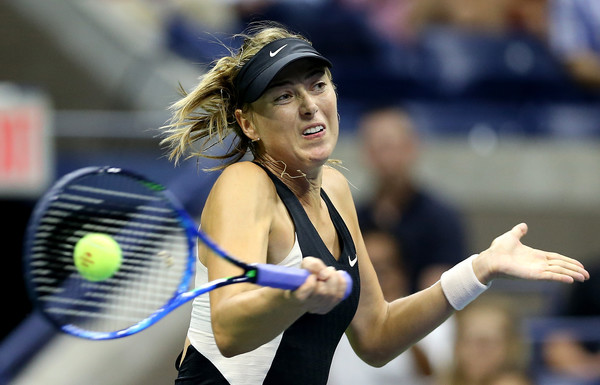 Sharapova hit just 49 winners in her opening matches but her game was unusually more erratic than usual — committing 79 errors along the way. Her backhands and serves misfired more often than ever, but winning just 66 percent of her first serves and less than half of her second serves caused her to be broken six times in her path to the third round.
Path to the third round: Ostapenko
Ostapenko was drawn to face Andrea Petkovic in the first round of action. Petkovic has defeated a seeded player in the opening round of the other three Majors this year and she aimed to replicate her success here as well. The upset alert was definitely turned on, but Ostapenko was able to dig deep and secure the tough win against the German, triumphing 7-5 in the final set.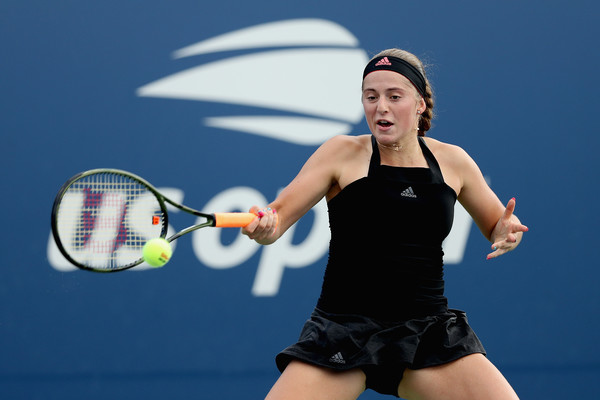 The Latvian had to recover from a set down to oust the home favourite Taylor Townsend out on Court 5, prevailing 4-6, 6-3, 6-4 after two-hours and 19-minutes of play to book her spot in the third round. Ostapenko's serve looked shaky in the early stages but bounced back to avoid yet another early loss on the US hard courts.
In just two matches alone, Ostapenko was able to blast 90 winners past her opponents but they also came with a heavy price of 107 unforced errors, considering how aggressive the youngster is. Her impressive first-serve winning percentage (71 percent) allowed her to escape from the brink on several occasions, although she mainly struggled on her vulnerable second serves, defending just 39 percent of them and throwing in 26 double-faults.
Match Analysis
This will definitely be an exciting match considering how aggressive both players can get. Ostapenko needs to find the rhythm in the early stages, and that was what she did against Sharapova in Rome earlier this year, but once the Russian finds her groove and steps up her play, the Latvian is unable to dictate play at her ease.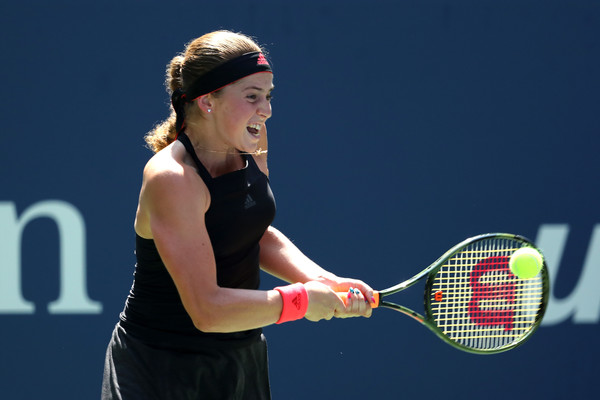 Ostapenko comes into the encounter seeking revenge for her heartbreaking 7-6, 4-6, 5-7 loss in over three hours of play, but she has to defend that vulnerable second serve much better than previously. The youngster will have to place her second serves better, knowing that Sharapova has the ability to smash winners off them easily.
The second serve will be a crucial factor in deciding the outcome of the match considering both players are wobbly servers but are amazing returners. Coincidentally, Ostapenko and Sharapova lead the tournament in the most number of double-faults served. The Russian has enough power those tricky serves, though, and if she manages to find the rhythm and settle in quickly, those serves will be less of an issue.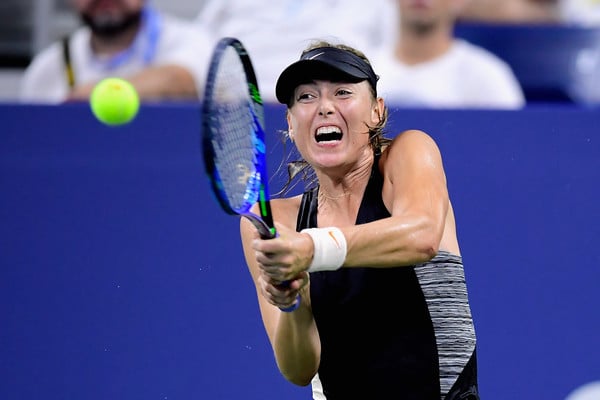 Sharapova's backhand remains as a huge problem, especially with the thick taping on her left wrist which led to many wondering if she was playing with an injury. The 22nd seed cannot afford to be on the defence as Ostapenko will overpower her easily. Sharapova comes into the match as the slight favourite but in fact, either player could take the win in this interesting match-up, so do not be surprised if the Latvian managed to sneak through with the win.
Match Prediction: Sharapova d. Ostapenko in three sets