World number seven Elina Svitolina, known for her impressive results on the WTA tour, suffered yet another disappointing loss at a Grand Slam as her quest for a maiden Major semifinal appearance has to wait for another year. Anastasija Sevastova managed to reach her third consecutive US Open quarterfinal, this time with a stunning 6-3, 1-6, 6-0 win over Svitolina within just an hour and 21-minutes of play, which is considered quick for a three-setter.
Firing 30 winners and committing just 27 unforced errors with her crafty playing style, Sevastova strolled to bagel the seventh seed in the deciding set to set up a repeat of last year's quarterfinal thriller against defending champion Sloane Stephens. Svitolina was certainly trying to be aggressive in this encounter but was extremely erratic as 28 unforced errors proved to be the root of her dismal ultimately.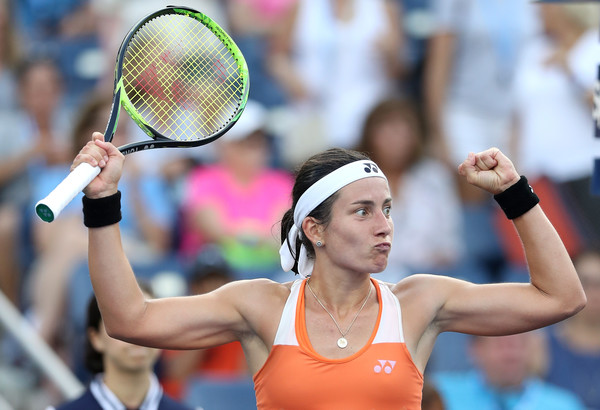 Back in 2016, Sevastova made the quarterfinals as an unheralded and unseeded player ousting top seeds Garbine Muguruza and Johanna Konta along the way. Since then, the Latvian has established herself as a solid and consistent top-20 player. Talking about her streak of three consecutive quarterfinals here in New York, she replied, "I don't know how (smiling). There's a pattern maybe, because, some tournaments I play always good."
"But again, I think this year, it was tough. The first round against Donna. She played amazing. She played great match. Also like the third round, Makarova, not my favorite opponent. Yeah, Elina, it was also tough draw." Despite the relatively tough draw, Sevastova was able to replicate her result and defend her points. She is expected to keep her spot in the top-20 of the rankings after the tournament.
Sevastova grabs the impressive win
It was a cold start from Svitolina, who threw in a double-fault in the opening game and eventually lost her serve. Sevastova pounced on her chances and never seemed to let loose, looking invincible on her serve after losing just five points behind her serve throughout the entire first set.
Svitolina was having troubles trying to read Sevastova's serve but had her first real chance at 3-4 when she went up 0-30 on the return. Four consecutive winners from the Latvian saved her from the brink before she earned her second break to claim the first set 6-3.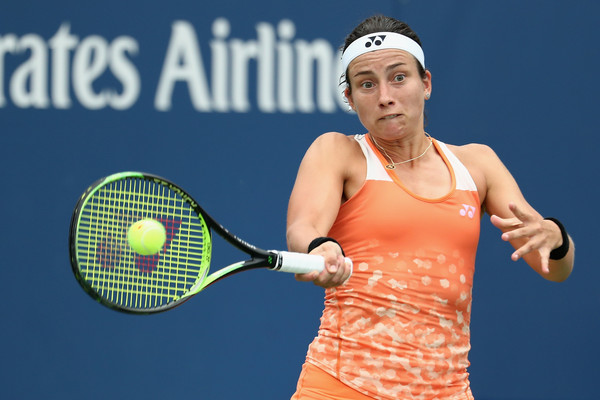 An even quicker second set saw Svitolina storming straight back to send the match into a decider, taking it 6-1 within a blink of an eye. It was some impressive tennis coming from the Ukrainian with everything clicking for her. Sevastova committed 16 unforced errors, contributing to the majority of Svitolina's 27 points won in the set.
After the second set, Sevastova took a toilet break which certainly marked the start of another huge momentum shift. "I think she played the same in the second set, maybe less mistakes. Mentally I was a little bit off in the second set. I have still some problems. But I think going to the toilet a little bit, taking time, and just fighting for the first game, yeah, that was important," the Latvian 19th seed mentioned in her post-match press conference.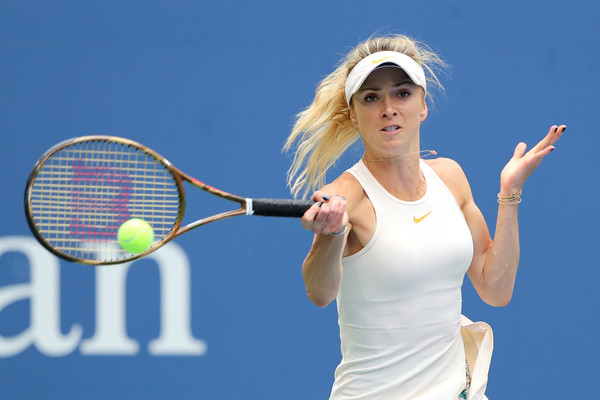 Unexpectedly, the third set could not be more one-sided than what you expected. Conceding just six points to the world number seven, Sevastova cruised to take the deciding set without the loss of a solitary game. Rattling off 10 consecutive points to take the win, Sevastova was certainly delighted with her performance in the third set, and more importantly, how she rebounded from the disappointing second set, "But in the third, it was very important, I think, winning the first game. Just holding the serve 2-Love and feeling more free and playing."