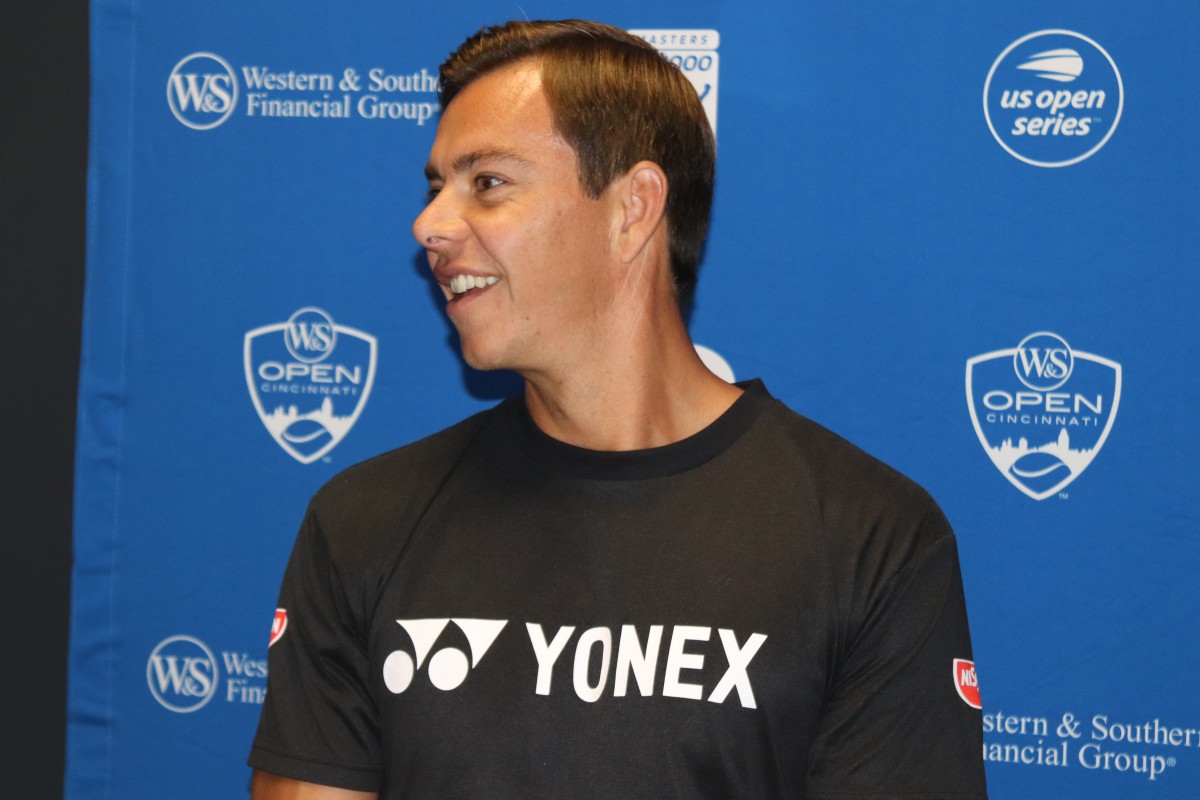 Sascha Bajin is certainly no stranger to success on the WTA tour.
Having previously worked as one of the premier hitting partners in the last decade for Serena Williams, Victoria Azarenka, Sloane Stephens and Caroline Wozniacki, the 33-year-old German has had a front-row seat to watching the development of some of the best in the world while studying under the tutelage of some of the best coaches in the women's game. Now, in his role as head coach of 20-year-old Naomi Osaka, Bajin is aiming to use that multitude of knowledge to turn the powerful Japanese rising star into the next player of her generation to break through on the world stage.
Osaka has enjoyed an impressive 2018 season thus far, managing to fight patches of inconsistency with strong results on all surfaces. After starting the year off by making her first second week of a Grand Slam at the Australian Open, the current world number 19 followed it up by cruising to the title at the BNP Paribas Open—her first professional title at any level. In the process, the Japanese number one stunned the tennis world with wins over former and current world number ones Maria Sharapova, Karolina Pliskova and Simona Halep, as well as fellow rising star Daria Kasatkina in the final. A few days later, she would stun her childhood idol Serena Williams in front of her home crowd.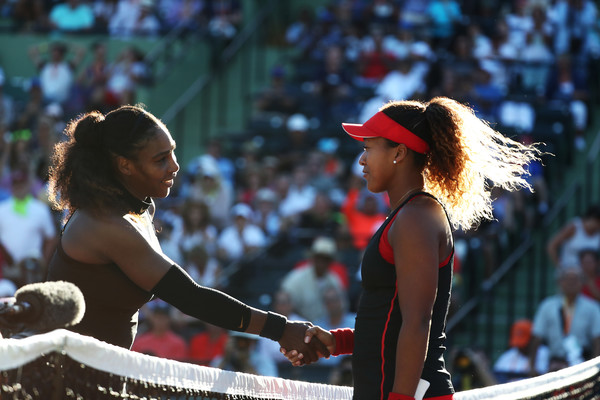 After an inconsistent few months following that monumental victory, Osaka has now returned to her old form on the American hard courts, and will go head-to-head once more with her Williams for her first Grand Slam title, while Williams goes for her Open Era record 24th, on Saturday afternoon at the U.S. Open.
While Osaka has definitely made a lot of strides in terms of her maturity both on and off the court in the last twelve months, a lot of credit has to go to her coach Sascha Bajin, who joined forces with the rising star at the end of last season after reaching the end of his partnership with former world number one Caroline Wozniacki. While he was reluctant to start a new partnership immediately after what had been a very rewarding but admittedly very draining season with Wozniacki, Bajin couldn't say no to the challenge of working with a player still looking to make a name for herself on the world stage.
"[Caroline and her team and I] had a contract for a year, they held up their side, I held up my side and everybody moved on. And then I got a call two days later from [Naomi's] agent Stuart [Duguid] who said, 'I know you're with Caroline, but there's interest,'" Bajin recalled in the first-ever WTA Coaches Media Day at the Western & Southern Open this summer. "And I was like, 'You know what? I'm not so you kind of lucked out.' And then I drove down to [meet her] because she lives in Boca, it's like 45 minutes from my house so that's very convenient.
"I almost wanted not to travel anymore just because the last three times (with Azarenka, Stephens and Wozniacki), things ended a little bit too quick for me. Like I believe in longevity and if you work with someone for a longer period of time, you can work more efficient and you know them better and it's just a more intimate feeling. So I was gonna say, 'Alright, I'll check it out, I'll see how it is.'"
It was on that day that everything that could have gone wrong did go wrong, as Bajin injured his ankle in the first five minutes of his trial run with Osaka during the off-season, but Osaka's personality paired with the kindness of her family caught the attention of Bajin, who saw great potential in a new and long-term project.
"Everybody embraced me and, you know, welcomed me, so I was like, I can't turn it down and I really saw big potential in her," he said. "And I always wanted to figure out why she hasn't been winning tournaments or competing or what I could maybe do to help her if I am the one or not. So, everything kind of worked out. Things happen for a reason."
"It's definitely a little different challenge but it's actually really fun 'cause you can kind of guide her a little bit, you have to be a little bit more patient. Previous players where they've been already [at the top of the game], they kind of know what they have to do to get back there. And with her, I'm trying to give her as much space as I can in order to figure herself a lot out, so I'm trying not to tell her what to do to much, but just like kind of guide her and leave a little bit of room to see what decisions she takes. And most importantly, it's just for her now that she really just has to find the key to her game, like when to pull the trigger, when experience comes in play a little bit.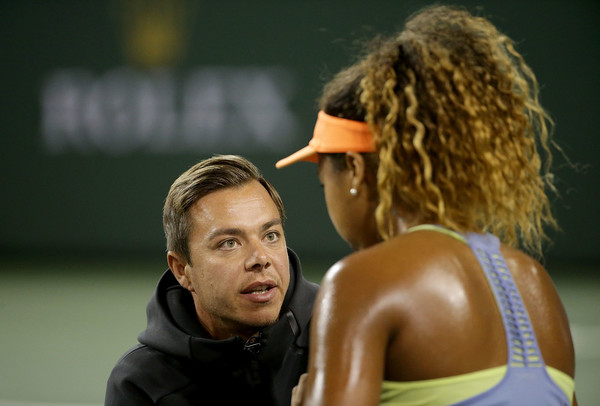 "So, I believe that's just the biggest difference to like Serena, Vika, Caroline—these guys know what to do in a certain situation to not make the wrong decision. Life is all about making decisions—same thing on court, like whether you want to pull the trigger or not—so I think that's where I'm trying to help her, saying that more is not always better because she likes her pace and she likes to blast some balls, but once in a while, it's okay to put the ball in," he joked.
It's this light-hearted but competitive attitude that Osaka and Bajin bring to the courts every day that has seemed to pay dividends for the young Japanese star, especially in moments where she would ordinarily get overwhelmed like in years past.
"The beautiful thing about working with Naomi is that you don't have to keep her motivated too much because she really enjoys it, she really loves working out, she loves playing tennis so it's not that I have to push her to the court. It's more actually of slowing her down," said the German, smiling. "And [in terms of] keeping her grounded, I guess, she used a term once I read somewhere in an interview that we keep her in a bubble, like I didn't even know we were doing that. But maybe, I don't know, maybe that's a good thing or not but [...] I think that she's very happy with everybody around and we're just trying to help her a little bit here and there."
"She's such a perfectionist that she just gets down on herself and is too hard to herself, so I have to be the contrast to do that. If she's too negative, I have to go and say, 'It's okay. The earth is round. The grass is green.' And we keep moving on. But in general, she's more hard on herself than she should be. I think she's doing great and like I said before, for a 20-year-old, to stay this humble… I mean, we went to the movies celebrating Indian Wells victory."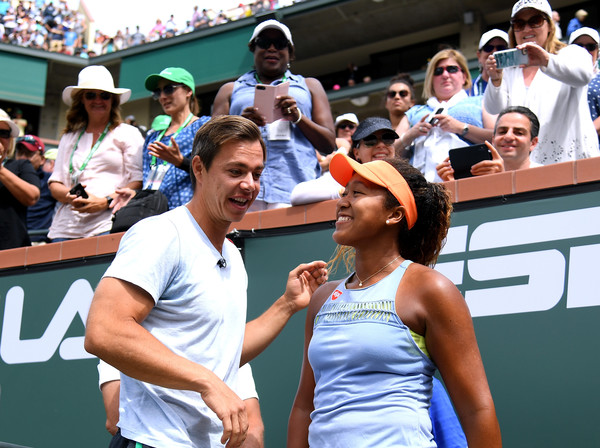 Just like Osaka's accomplishments this year, Bajin's success as a coach this year should not be overlooked. After working as a premier hitting partner for the last decade on the women's tour, he has quickly become a hot commodity when it comes to the world's best players. Now in his new role as head coach, Bajin admits he has a unique and much more different approach when it comes to working with a player that is looking to establish herself rather than one that already has—something he is still trying to figure out as he goes with Osaka, just like when the pair tried out on-court coaching for the first time as a team.
"The first tournament was in Hobart and if you look at the first on-court coaching there, I'm very happy there's the first 20 seconds missing," he said, laughing. "It was a little awkward because I asked her, 'How do you want it?' Because of course, it's about her, not about me, so I asked her, 'Do you just want me to come on court and tell you immediately what I think or do you want to ask me questions?' And then she was like, 'I wanna ask questions.' And I was like, 'Alright!' I run out onto court and she looks at me and I look at her and I'm like, 'Uhhh… I feel like you want to tell me something…' And she's like, 'Ah, yes, I feel like that duh, duh, da, duh, duh.' And I was like, 'Whoa.' So those were the longest four seconds of my life, and the camera came later, so I'm very happy that they did that."
"But yeah, in general, of course, yeah, I have my outside perspective but I never know what she feels like inside so for example, what was beautiful to see in the Halep match in Indian Wells, she felt like she needed to do more. In her mind, it wasn't really enough 'cause she won the first set, but Halep was making a lot of mistakes. She feels like she wasn't really playing that great, and she's playing the number one in the world, so she feels like, 'Oh my God, I need to do more.' And I was like, 'No, breathe. You're doing good. You won the first set. In case she does more, you need to do more.' So usually, I like to come out. I have my analysis from the outside where I like the tablet—SAP helps us a lot, I got to admit that. We see tendencies that vary from the previous match to the next match but in general, I like to ask her questions, she likes to ask me questions. Then, I come back and give my own input. That's how it works."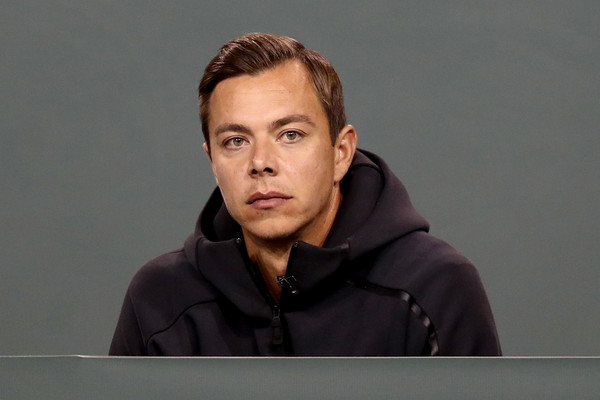 Some outtakes from Bajin's round-table interview:
Bajin on how his experiences in the past have formed his approach to being a new head coach:
"I always did my job, starting with Serena. Maybe the first two, three years I was with Serena, I was a bit more cautious in telling her stuff 'cause it's Serena and I don't want to say something wrong. But the last three, four years I was with Serena, I did the same job as I have now. Maybe less on court coaching—she didn't need too much of it. The same thing with Vika where we had pre-season alone. I tried to help Caroline wherever I can, the same thing with Naomi. If I can help her bring food, I'll still do that. I believe in helping more than just on court or like whatever everybody in our team does that, so I think of course, I learned a lot from all the players I've been with, more than they've learned from me, for sure. I think I've paid my dues."
Bajin on why he has only worked on the women's tour so far in his coaching career:
"I kind of got labelled as a women's coach—I don't know what they want to label me yet!—but no, I feel like certain things are easier, certain things are for sure harder to work with women. I haven't really looked at the ATP. I know a bunch of players and we talk and we communicate, but I don't know, it's just always kind of came just one [woman] after another immediately so I didn't even have a chance to look out for what is out there. It kind of just kept coming."
Bajin on if he would be open to coaching on the ATP World Tour:
"Yeah, of course, if I feel there are players I connect with. For me, it's very important that we have a personal connection, even though I would like to think of myself as a pretty easy guy, like very easy going. If I can't connect with a player, the year is very long, you spend a lot of time on the road, you have to talk a lot. If it doesn't work out, then all the money in the world is not worth it if it's a guy or girl—I don't care—if it doesn't match. But so far, I'm very, very happy with Naomi. I hope that next year, we'll be working again and the year after that and after and after and we'll just keep improving and having success so I don't want to look for anything else."
Bajin on whether or not he feels his 14-year age gap with Osaka allows him to connect with her more:
"Even though I don't have that big, big age gap, it's just—in quotes—like 14 years, but like when we talk about something and I say, like the other day, we talked about movies. And I said randomly, I was like, "Yeah, Bad Boys!' And she's like, 'Bad Boys?' And then the [year of the] movie comes out and it was like 1997 and she was like, 'That's when I was born.' So yeah, you do realize that [age gap]. I was like, 'Oh my God, okay. It's been around for way too long than I think.'
"But I do feel that I have a certain advantage being on tour for like 12 years, but still [not] so old that I feel like she kind of still wants to challenge me sometimes, so that makes practice very fun, that makes gym sessions very fun because she kind of wants to compete with me. She loves that competitiveness. And then I try to keep myself very healthy and eat clean and keep in shape for her, so that if we do have these little challenges, I can make sure that I can beat her. So even when we play matches, she always wants to bet something and then loser has to do this, loser has to do that. I believe that in the beginning, she was a little bit more reserved, but I'm very good in making players feel comfortable and getting a little bit out of their shell, and I believe that Naomi very much improved this year and felt more comfortable with a lot of people, so I believe that these challenges and me being not too old, when it comes into play, I think that's my benefit a little bit compared to other coaches."
Bajin on whether or not he thinks the inner perfectionist in Osaka is capable of winning ugly:
"I think that it's not that she's not prepared to win ugly; it's just that her mindset is too focused on what isn't working than what is, and we've been having a few talks about it. I believe that she's on the verge of figuring it out. I've seen progress in her last matches where things were really going wrong and she tries to fight and she comes back and she wins the second set, like the [Magda] Linette match in Washington where it was late and raining and the calf is hurting, where I was told maybe a year ago or two, she would have lost this quicker. And sadly, the outcome isn't what we wanted it, but I can see that she's really trying, engaging, and I think that two, three matches, if they go our way, this hard court season, a lot of other players are gonna be in trouble."
If Osaka's form these last two weeks in Flushing Meadows has been any indication of just how dangerous she can be, it begs the question: Could Serena Williams, Bajin's old charge, also be in trouble come Saturday?