 Originally missing on the entry list of the 2018 Wuhan Open, it was announced that seven-time Grand Slam champion Venus Williams will, after all, make her return to Wuhan after receiving a wildcard into the tournament. The 2015 champion is currently experiencing a poor season thus far, but the Asian Swing will provide her with the golden opportunity to end the year on a high note before carrying the momentum into the new year.
Past results in Wuhan
With this being the fifth edition of the Wuhan Open, Williams is set to participate in this tournament for the fourth time in her career. A loyal participant of this event, the American missed out on last year's edition but she won the event back in 2015. Being unseeded, the seven-time Major champion roared to the title, defeating three top-10 players en route to hoisting her biggest title since 2010.
In 2016, her title defence campaign ended in emphatic fashion, though, after she was ousted by eventual semifinalist Svetlana Kuznetsova with a one-sided 2-6, 2-6 scoreline after just an hour in the third round.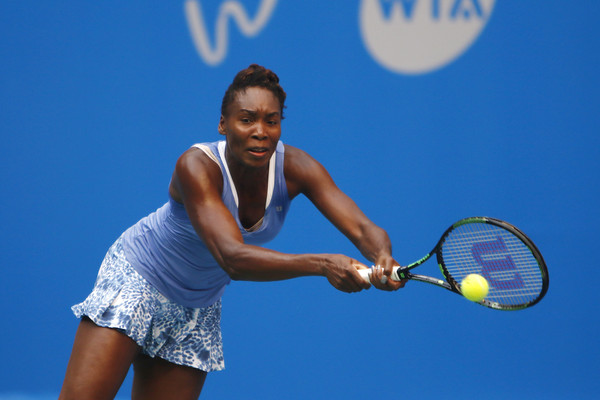 This year, she will be back looking to replicate her successes once more, but she will most likely be unseeded in the draw considering her current ranking of 21 following another early exit at the US Open, where she was beaten 1-6, 2-6 by sister Serena Williams in the third round. As her chances to qualify for the year-end WTA Finals slowly slip away, Venus needs an extremely good run in Asia to defend most of her points earned in Singapore last year.
As of the rankings before the US Open, all 20 of the top-20 players in the world will compete in the tournament, showcasing the quality of women's tennis to the region where tennis is a relatively new sport introduced to them. However, notable absentees include Venus' sister, Serena, and also former world number one Maria Sharapova.
Happy to be back in Wuhan
Williams released the following words in an official press release, "I love playing in China because the fans there are so great and always really appreciative. I have some fun memories of winning Wuhan in 2015 so I'm excited that I'll get a chance to go back there. Every year it's such a tough field in Wuhan so I'll be ready to compete hard amongst some really great players."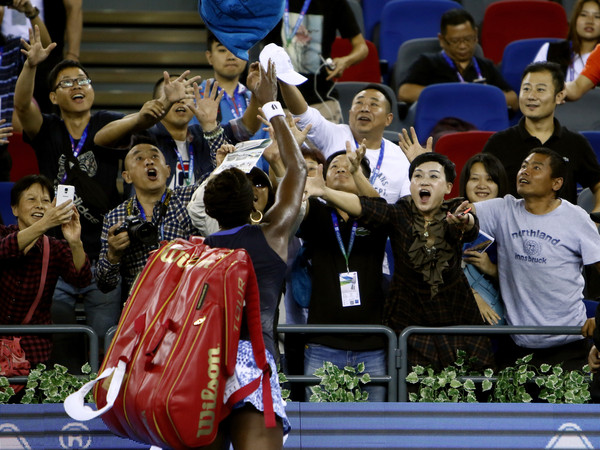 With Venus part of the tournament field, the ticket sales will definitely receive a boost with many fans coming to watch the legendary American in action. Tournament director Fabrice Chouquet was also delighted to announce that the second wild card was given to Venus, "Venus is an icon of our sport and we're honoured and thrilled to have her competing in Wuhan again this year. She has achieved so much and is a huge favourite with fans around the world, but especially here in Wuhan where she has a special place in people's hearts after lifting the trophy here in 2015." The first wildcard was handed to Victoria Azarenka a fortnight ago.