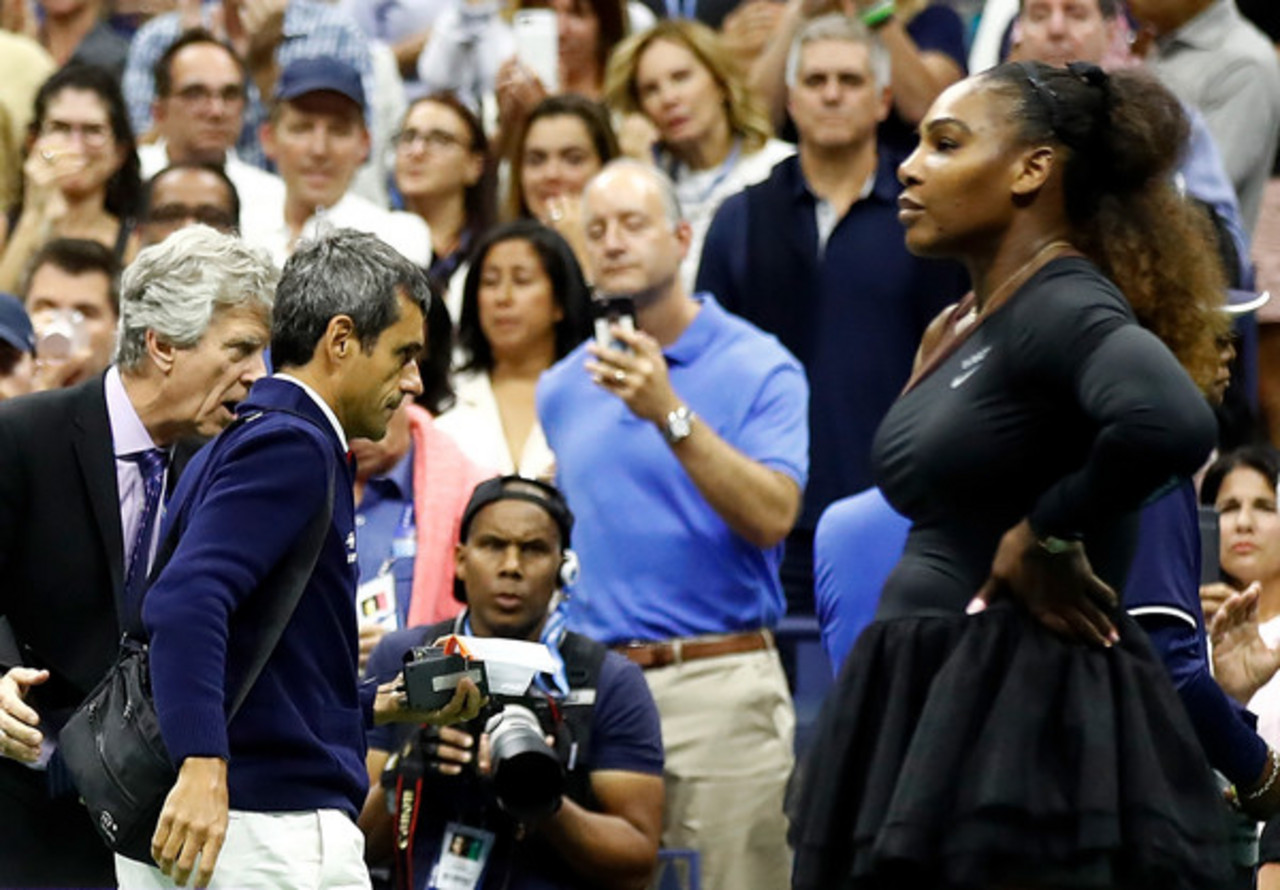 It was an ending to an eventful women's tournament that no one could have ever seen coming.
In a riveting tournament rocked by controversy, namely warranted outrage over Serena Williams' catsuit ban and Alizé Cornet's code violation for changing her shirt on the court, it was perhaps the series of events leading up to the conclusion of the championship match at the 2018 U.S. Open that will be remembered by most, and not for the right reasons.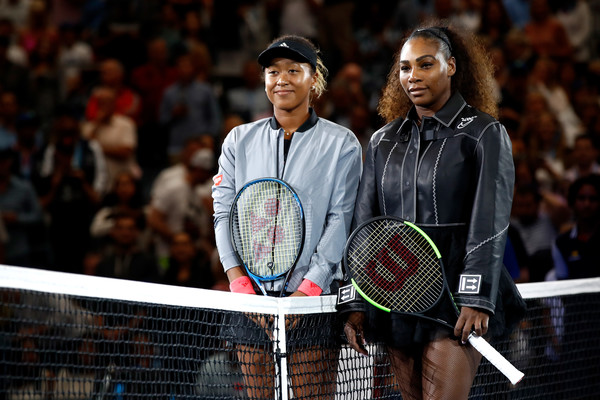 The Facts
Here are the facts: 23-time Grand Slam champion Serena Williams faced off against Japanese rising star Naomi Osaka for the title Saturday afternoon at Flushing Meadows. Williams, in search of a record seventh U.S. Open title, had made one of the most inspiring comebacks in the last six months (even if she would rather not call it that). A year after fighting for her life in the hospital after giving birth to her daughter, Williams had made back-to-back major finals, and was poised to equal Margaret Court's all-time record of 24 Grand Slam titles. Standing in her way was Japan's Naomi Osaka, a fierce 20-year-old of Haitian-Japanese descent who had one of the most dominant runs to her first Grand Slam final in recent memory, and was looking forward to the challenge of facing her childhood idol in both of their pursuits for history.
Showing no signs of any nerves, Osaka rose to the occasion alright, stunning Williams by racing through the opening set, 6-2. But it was in the second set where everything seemed to turn upside down for the 23-time Grand Slam champion.
In the second game of the second set, chair umpire Carlos Ramos gave Williams a code violation for illegal coaching from her player box after spotting her coach Patrick Mouratoglou making a forward motion with his hands, most likely encouraging her to finish more of the points at the net. In an interview with ESPN's Pam Shriver after the match, Mouratoglou admitted that he was coaching—a stunning declaration in a time when he was better off saying nothing at all to the media.
Osaka would go on to hold her serve in that game, but the unexpected coaching violation only seemed to fuel Williams' passion, as she shifted into a new gear to hold before breaking to take a 3-1 lead. However, the former world number one would not be able to consolidate her break. From 30-15 up, she would hit back-to-back double faults before missing a backhand to give the break right back at 3-2.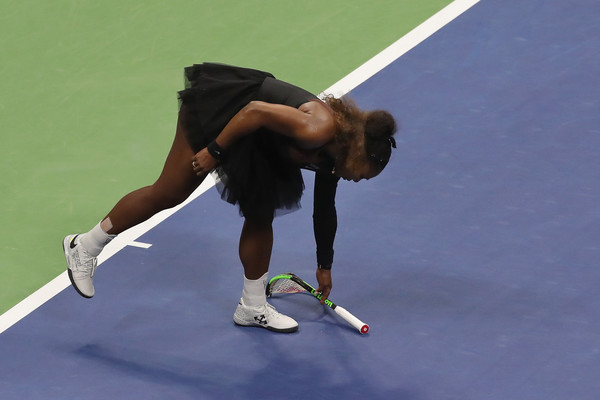 Understandably frustrated, Williams smashed her racquet on the court with a single slam and was then issued another code violation—this one automatically for racquet abuse. Since this was her second code violation of the match, she was given an automatic point penalty in the next game—only she never knew about it until she stepped to the deuce side after the changeover, seemingly ready to return serve.
Stunned, Williams approached the umpire for the second time after telling him she "would rather lose than cheat" after being issued her first violation, understandably bewildered. In the brief exchange, Williams pleaded that she did not get coaching and that Ramos should retract her first code violation for that offence. Before walking away angrily, Williams told the umpire, "You owe me an apology. I have never cheated in my life. I have a daughter and I stand for what's right for her and I've never cheated."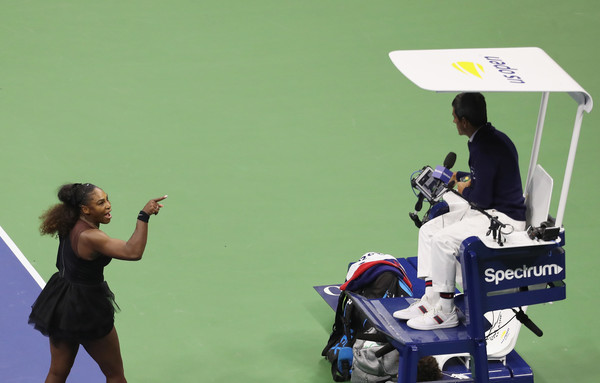 With a 15-0 advantage to start the sixth game, Osaka held at love with an ace to level at 3-all before breaking once more with a screaming forehand passing shot down the line to lead 4-3. Williams would continue her discussions with the umpire during the changeover, where she proceeded to say, "For you to attack my character is something that's wrong. It's wrong. You're attacking my character. Yes, you are. You owe me an apology. You will never, ever, ever be on another court of mine as long as you live. You are the liar. When are you going to give me my apology? You owe me an apology. Say it. Say you're sorry. Well, then, don't talk to me—don't talk to me. [A few seconds later] How dare you insinuate that I was cheating?"
At the end of the changeover, Williams said, "You stole a point from me. You're a thief too."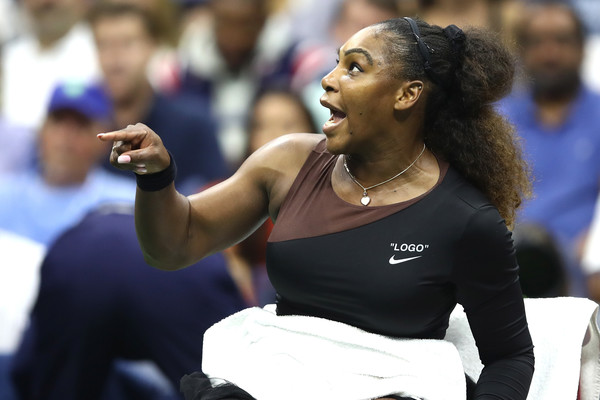 That was enough for Ramos to issue Williams a code violation for verbal abuse, and her third overall—an automatic game penalty to give Osaka a 5-3 lead in the second. Suddenly, within a matter of minutes, Williams had gone from being within a few games of forcing a decider, to serving to stay in the championship.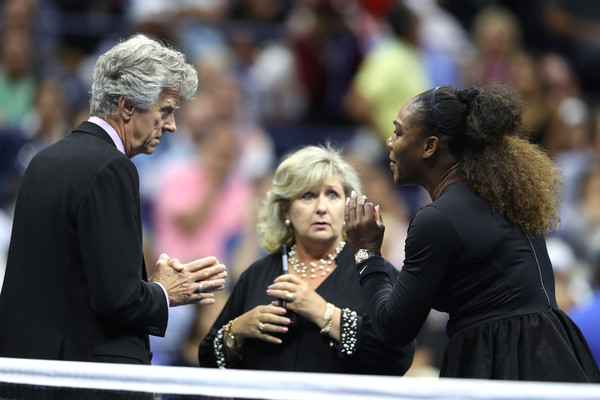 This forced her to call for the tournament referee, Brian Earley, and WTA supervisor, Donna Kelso, whom she pleaded with, but to no avail. "There are men out here that do a lot worse, but because I'm a woman, because I'm a woman, you're going to take this away from me? That is not right," she said while on the verge of tears.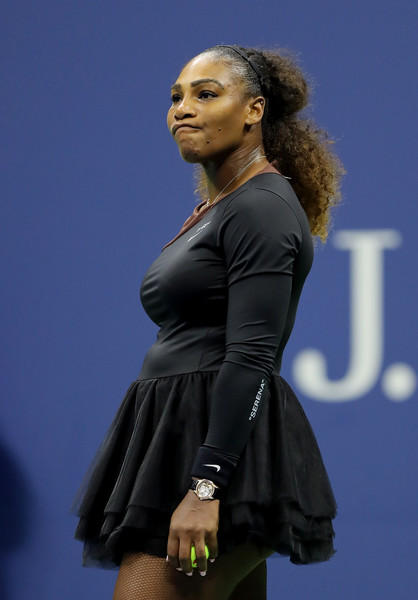 With no way to appeal the decision, Williams stepped to the line and held serve at love to make Osaka serve for the match, but the Japanese rising star showed no signs of any nerves, closing out the match with yet another big serve to win her first Grand Slam title.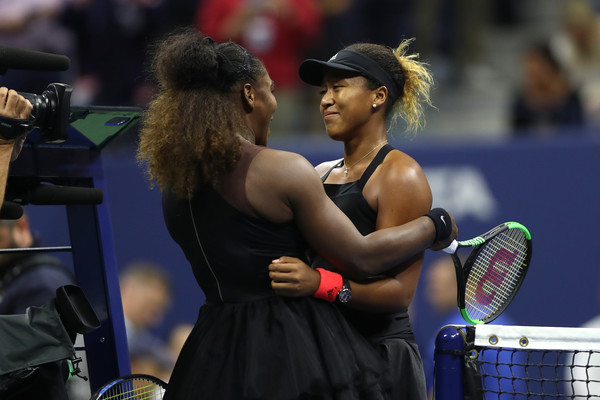 In a warm embrace at the net, Williams congratulated Osaka but continued to exchange words with Ramos until he was escorted off the court with boos ringing all around the stadium. Even during the beginning of the trophy presentation, fans were very keen to show their dissatisfaction over the umpire's controversial decision, booing until Williams addressed the crowd after seeing Osaka break down in tears, "She played well, this is her first Grand Slam. And I know you guys were here rooting, and I was rooting too, but let's make this the best moment we can and we'll get through it. But let's give everyone the credit where credit's due, and let's not boo anymore. We're going to get through this, and let's be positive, so congratulations, Naomi… No more booing."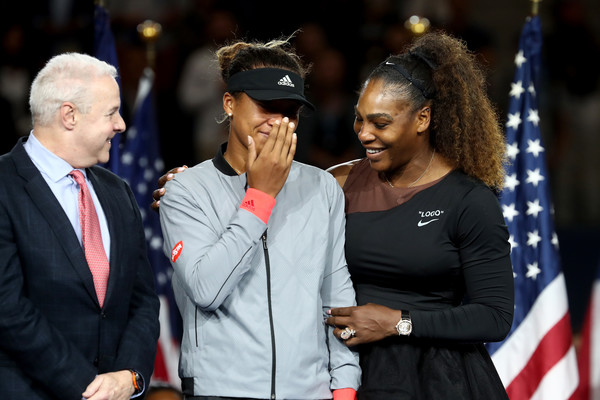 Despite having absolutely nothing to be sorry about, Osaka told the crowd afterwards, "I know that everyone was cheering for her. I'm sorry it had to end like this."
"It was always my dream to play Serena at the U.S. Open finals, so I'm really glad that I was able to do that. I was really grateful I was able to play with you, so thank you," Osaka said to Williams before bowing.
Opinion: Everyone, from Williams to Mouratoglou to Other Umpires, Should Accept Part of the Blame
Now nearly 24 hours after one of the most controversial finishes to a Grand Slam final in recent memory, there remains a lot of differing opinions over the unfortunate way that things had to unfold on the biggest stage that tennis has to offer. While some feel that Ramos' actions were baseless, sexist decisions made solely because he felt threatened by Williams, that could not be further from the truth, even if there were definitely certain things he could have done to prevent such a thing from happening in the first place.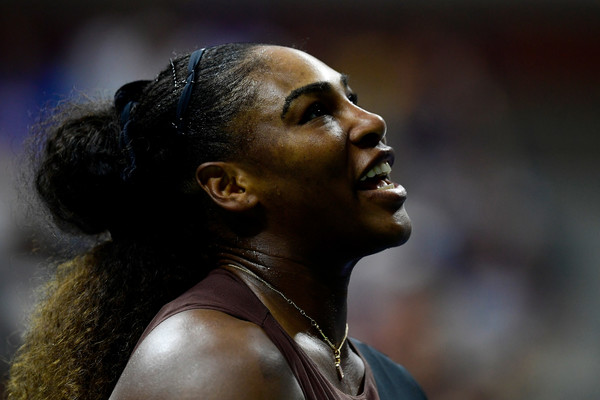 First off, let's get the elephant in the room out of the way: Even if Serena will undoubtedly go down as one of the greatest athletes of all time, that does not absolve her from the fact that she crossed a line with the way she spoke to Carlos Ramos after their first confrontation, even if she should be commended for the way she tried to diffuse the situation to try to give Osaka the moment she had always dreamed of. According to the rules, Ramos truthfully did nothing wrong. He issued two justified code violations based on things that any qualified umpire should call any player on, regardless of how well-known they are, and issued a third most likely not due to Williams calling him "a thief," but rather due to everything else she had said to him prior to that, which included her repeated demands for an apology.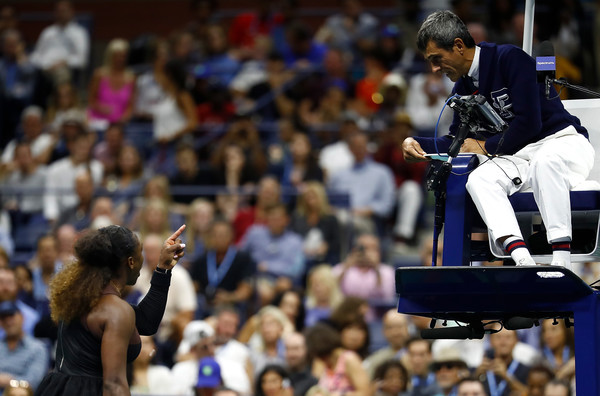 While Williams had every right to be angry at the insinuation that she would ever cheat, she must accept part of the blame for what was said and what she did after receiving her first warning. Instead of trying to understand why Ramos would issue her such a rare violation, she scolded him repeatedly and never even thought of asking him about the basis of the warning. While some of her statements alone were definitely not enough to constitute verbal abuse, all of them put together were more than enough justification for Ramos to issue her another violation, especially when she called into question his integrity as an umpire, which was unfortunate enough to cost her a game altogether. Regardless of what was said in the heat of the moment, the truth of the matter is Williams let her emotions get the better of her, and she wasn't able to use what she learned from the three other times that she felt she was the victim of contentious officiating at the U.S. Open (vs. Capriati in 2004, vs. Clijsters in 2009, vs. Stosur in 2011).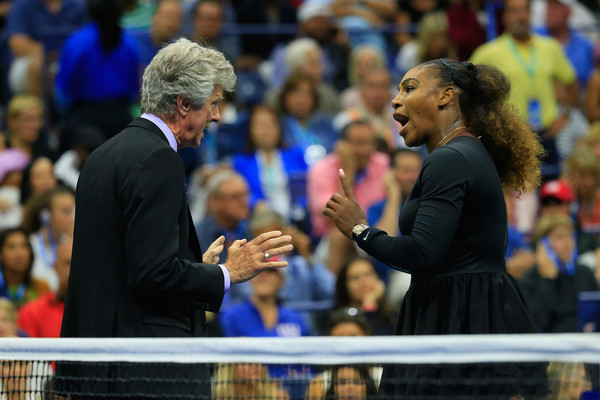 Could Ramos have done things to prevent this from happening in the first place? Absolutely. As far as people know, the Portuguese umpire never informed Williams at any point in the match that he was not going to retract his first code violation, even if he did say he understood why she would be angry during one of the changeovers, nor did he give her any soft warnings about the possible consequences if she gets another warning. But regardless, Ramos was not wrong in applying the rules that so many casual viewers have decided to overlook before voicing their opinions.
In his 11 years as a professional umpire, this is not the first time that Ramos has gotten into a dispute with a player during a match, as he has a history of not being afraid to issue violations to top players in the past. In this case, it is not him who is the problem, like so many have tried to insist, but rather his colleagues who have let him down with their unwillingness to act, leading to situations just like this where players feel they are being treated unfairly.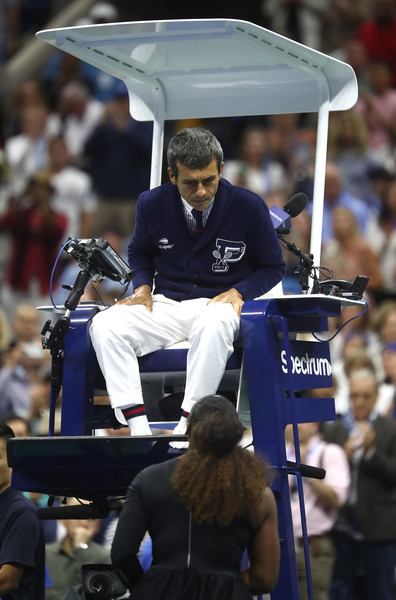 In a sport that emphasizes the importance of consistency in order to have success just like any other, there remains ironically a clear inconsistency in the way rules are enforced, especially when it comes to the top players. While it is understandably difficult to maintain this regularity across all levels of tennis officiating, umpires shouldn't be allowed to choose to apply or not apply certain rules based on how they are feeling on any given day or how they feel about a player or their level during a match. Williams made a legitimate point when she said a lot of her male counterparts have said worse and not received the same level of punishment, but that has more to do with the inconsistencies in tennis officiating than it does with sexism or racism, like many have argued in the wake of her comments. Carlos Ramos had one job, and he did it well that day. As such, he should not be punished for doing said job.
Regardless of how people feel Williams was treated in that second set, there remains one unanimous opinion: Naomi Osaka, as gracious as she was, was robbed of her moment in the sun by a controversy that will sadly overshadow her historic victory. With her win Saturday evening, Osaka became the first Japanese man or woman to win a Grand Slam, and just the second Asian to do so after Li Na did it twice in 2011 and 2014.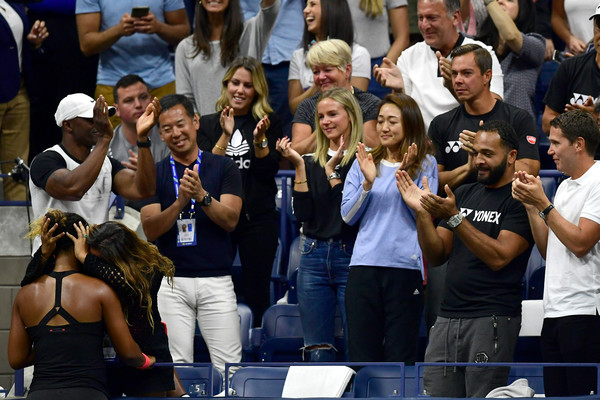 Putting the controversy aside, the Japanese rising star was without question the better player out on court that day. She was playing smart, high-percentage tennis and was serving considerably better than Williams before the whole ordeal even started. And even when it did, she managed to react with a maturity beyond her years, managing to find her calm in the chaos. In many ways, her performance was a fitting tribute to her idol in a match where she competed fiercely and played Serena's game, well... better than Serena.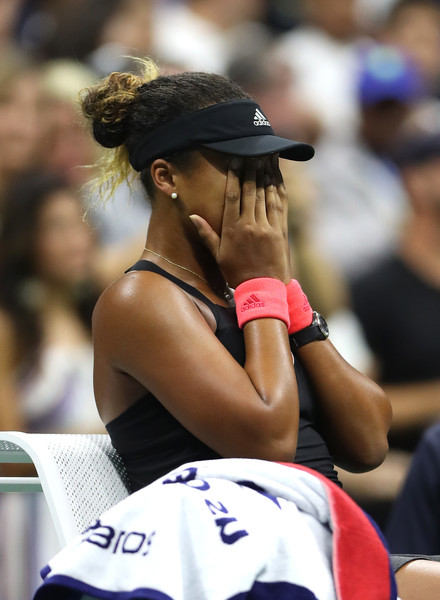 Perhaps it was the fact that she knew Williams could suddenly find a new gear and never look back, or it was the fact that she knew her idol's patterns better than most players after years of careful observation, but the truth is that the unwavering respect Osaka has for the 23-time Grand Slam champion forced her to bring her "A" game and sustain that kind of level from start-to-finish, and man, did she do just that.