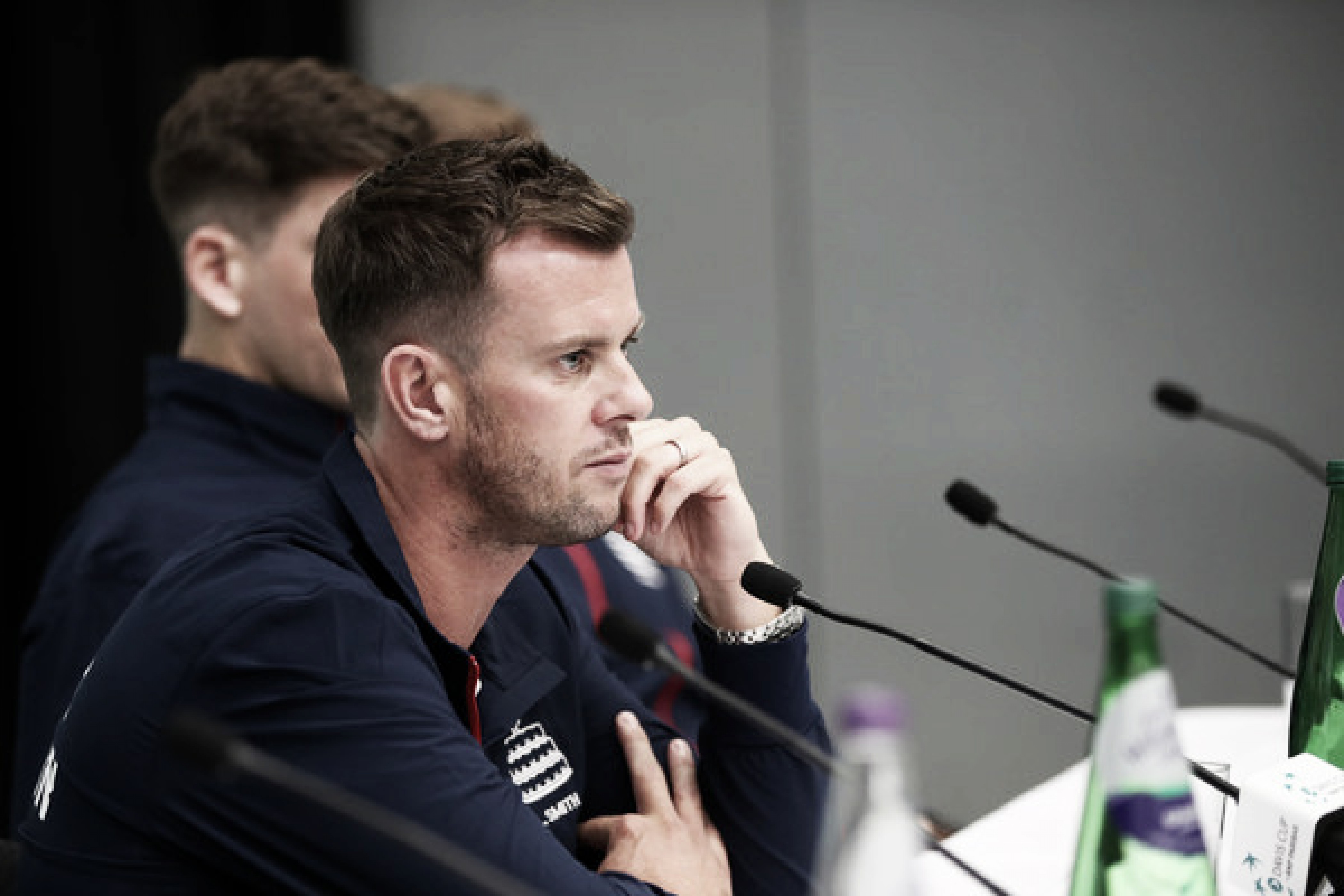 Great Britain's Davis Cup captain Leon Smith believes there has to be greater clarity between tournaments and its players as the row over on-court coaching rumbles on.
Smith was speaking ahead of his side's Davis Cup World Group play-off tie with Uzbekistan in Glasgow, Scotland, as the 2015 champions aim to secure themselves a seeding ahead of the reformed edition of the event next year.
'People aren't sure how to react'
"I think the team element of Davis Cup or Fed Cup is different and it's very clear that coaching happens. Therefore that's why it works because everyone knows across all spectrums of sport that coaching is going to happen," said the Scot.
"But I think the issues arise when there isn't enough dialogue between various governing bodies or tournaments to get consistency and therefore that can often cause issues with officials, fans, players, coaching boxes.
Because it's not happening the whole time people aren't sure how to react. You can't have one thing happening at one event and one thing happening at another, so clearly there is a need for these events to come together and have a dialogue."
Smith, despite being perhaps the most prominent coaching figure in the UK, says the current rule in place on the men's tour – where players are forbidden from receiving coaching during matches – is satisfactory.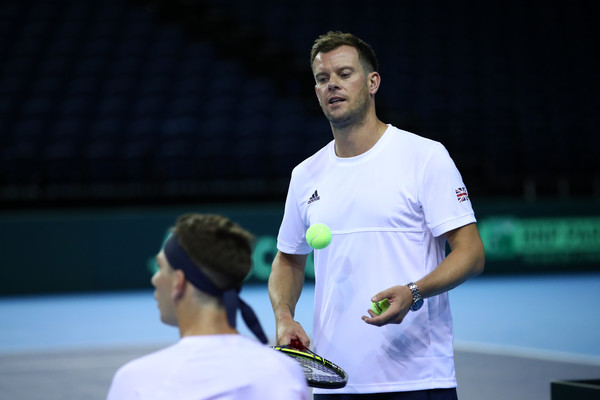 'I like it the way it is'
"My personal view is that I think it's something that is unique to our game, that players are going out and having to problem solve during matches," he adds.
"I think that's something that is fascinating, watching the match unfold and seeing which player is making the changes, so I like it the way it is."
Many have lamented the changes made to the Davis Cup – which will kick into effect in 2019 – but Smith says his side's main objective is to keep the momentum going to avoid the risk of watching next year's World Cup-styled edition at home.
"The decision has made been made so we want to focus on having a great time here, enjoying the atmosphere, and trying to get a seeding for February," Smith adds.
"That's the most important thing as we want to keep momentum going, so that we're not sitting watching the final from the sidelines. We want to be part of it now that it's going to happen."
There is a possibility that this weekend's clash could be the last in Glasgow – the birthplace of Andy Murray – for an extended period of time, and Smith will cherish the memories of matches that have took place north of the English border. His favorite memory?
"There's been so many great moments and matches, but I would say the atmosphere for the doubles match with Australia [in 2015]. I think that is the most bonkers crowd I've ever heard."