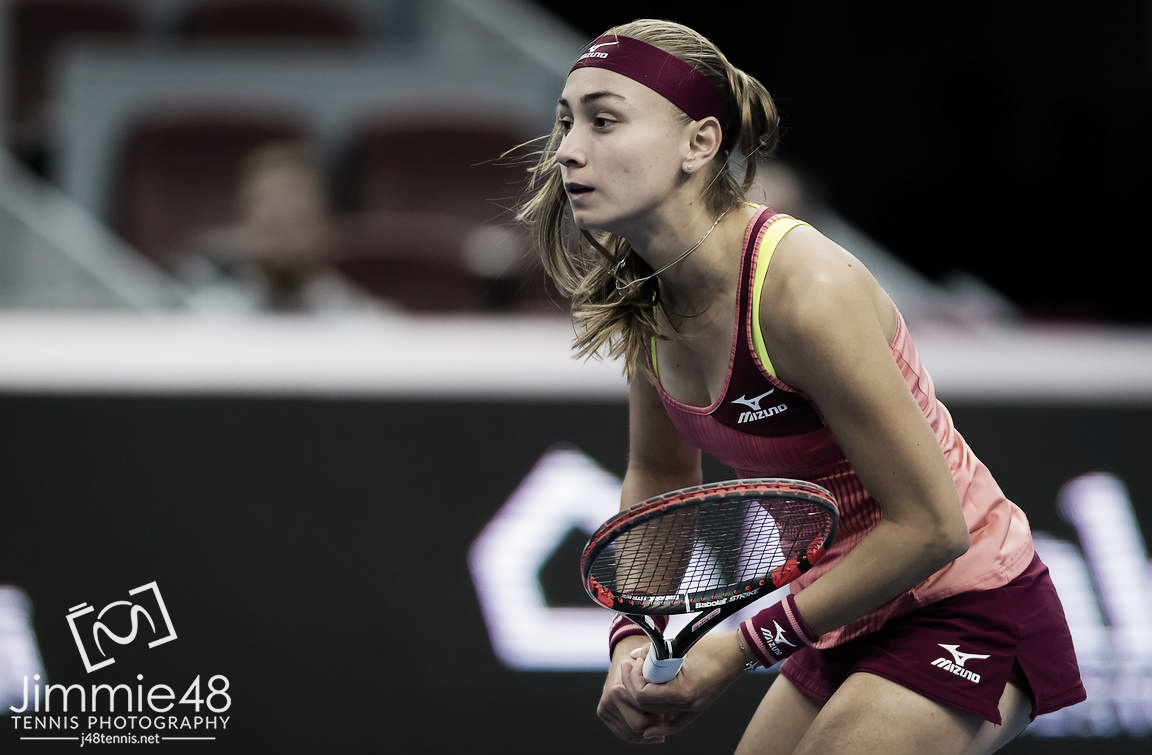 A stunning comeback was completed in the opening round of the 2018 China Open as two top-10 players exited on Saturday, the opening day of play in Beijing. World number six Elina Svitolina's struggles continued to bother her and saw her losing streak extend to three matches as she failed to close out a commanding 6-0, 4-1 lead against the dangerous Aleksandra Krunic.
The Serbian looked out of sorts in the early stages of the match but rebounded against her higher-ranked opponent to grab the confidence-boosting win after two hours and three minutes of play. She lost the first nine games but claimed seven consecutive of her own soon later before claiming the huge win in a deciding set tiebreak.
Svitolina finally seemed to return to her best form after several struggles with her form, taking the first set with a bagel and asserting her authority across the court. However, just when she built up the huge lead, her unforced error count started to build up as well. Krunic started to be more aggressive and managed to overpower Svitolina on many occasions, coming up with one of the best comebacks this year.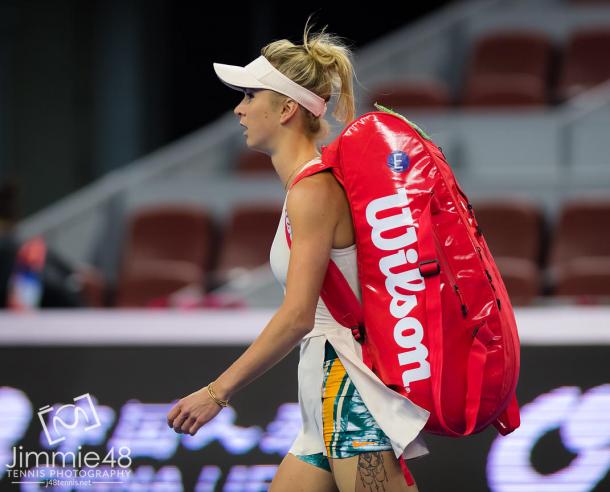 Krunic will now face either Alison Van Uytvanck or Katerina Siniakova in the second round while this match could possibly prove costly for Svitolina. Svitolina, who looked so comfortable sitting high in the Porsche Race to Singapore leaderboard rankings earlier in the year, now finds herself sixth in the leaderboard, facing a huge risk of being bumped out if her opponents were to mount a deep run this week.
Svitolina grabs the quick bagel
It was a nervy start from Svitolina as she was forced to fend off three break points in the opening game with some terrific play. A series of missed opportunities for Krunic saw her wasting game points on serve, which proved fatal as Svitolina pounced on her chances to earn the early lead. Krunic, unfortunately, threw in a double-fault on break point and Svitolina took full advantage.
Svitolina looked unstoppable from there; firing on all cylinders with her aggressive groundstrokes as she started to control the proceedings. Fighting off yet another break point, it was the Ukrainian who was less nervy and winning all the important points. After just a mere 25 minutes of play, Krunic sent in yet another double-fault as Svitolina ultimately claimed the first-set bagel within a blink of an eye.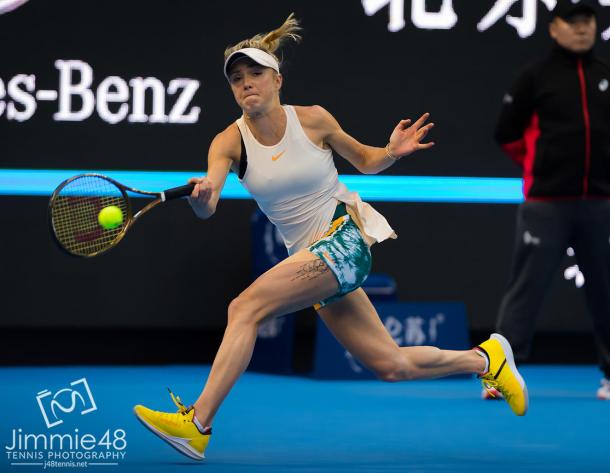 Krunic completes the incredible comeback
Svitolina's backhands were just too good, and her play was simply unstoppable. A marathon service game from Krunic saw her failing to convert four game points, but rather, she faltered when facing her first break point. Nothing was working for the Serbian although she managed to keep the games tight.
Do not be deceived by the one-sided scoreline as Svitolina was more clutch, prevailing in the tight moments for the commanding 6-0, 3-0 lead. Krunic escaped from a 30-30 situation for the first time in the match, and after what seemed to be an eternity, she finally got onto the scoreboard with a confident and routine service hold.
However, that marked the start of a terrific comeback. Svitolina got even more aggressive and went for bigger shots, but that backfired eventually. The world number six completely lost the plot as Krunic started to gain the momentum. Her dropshots troubled Svitolina as it often caught her off-guard, mixing up the rhythm of play.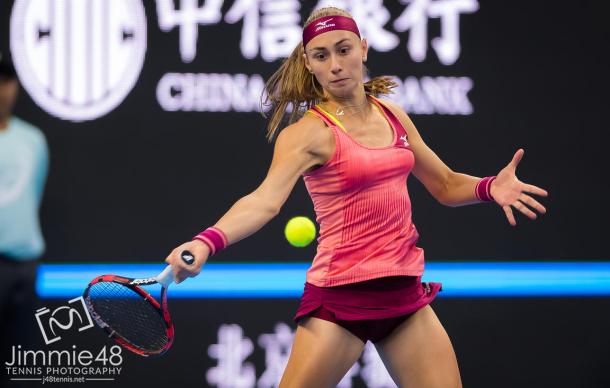 Krunic built on Svitolina's pace, rattling off five consecutive games and came out of nowhere to take the second set 6-4. She cut down the number of unforced errors and used her first serve as a weapon, and Svitolina was tactically confused having been so comfortable in the early stages.
Krunic fights off Svitolina's spirited fight
Riding on her momentum, Krunic jumped out to an early 2-0 lead and even earned the golden opportunity for a double-break advantage in the decider. Svitolina could not find the court, and Krunic was returning everything back; making this a tough match-up for the Ukrainian. Three successive breaks followed, and the scores were kept tight throughout the final set.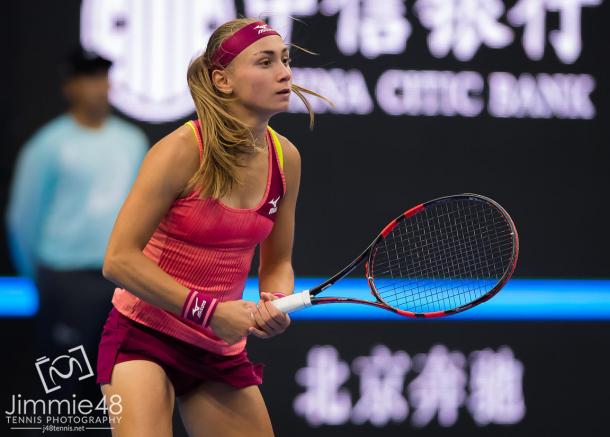 Krunic was handed the perfect chance to serve out the match at 6-5 up, but could not calm her nerves as Svitolina benefitted from yet another double-fault on break point by Krunic. Three straight points from 1-2 down in the tiebreak seems to have sealed the deal for the Serbian, who completed the impossible after just 123 minutes of play.
Many thanks to Jimmie48 Tennis Photography for his pictures!