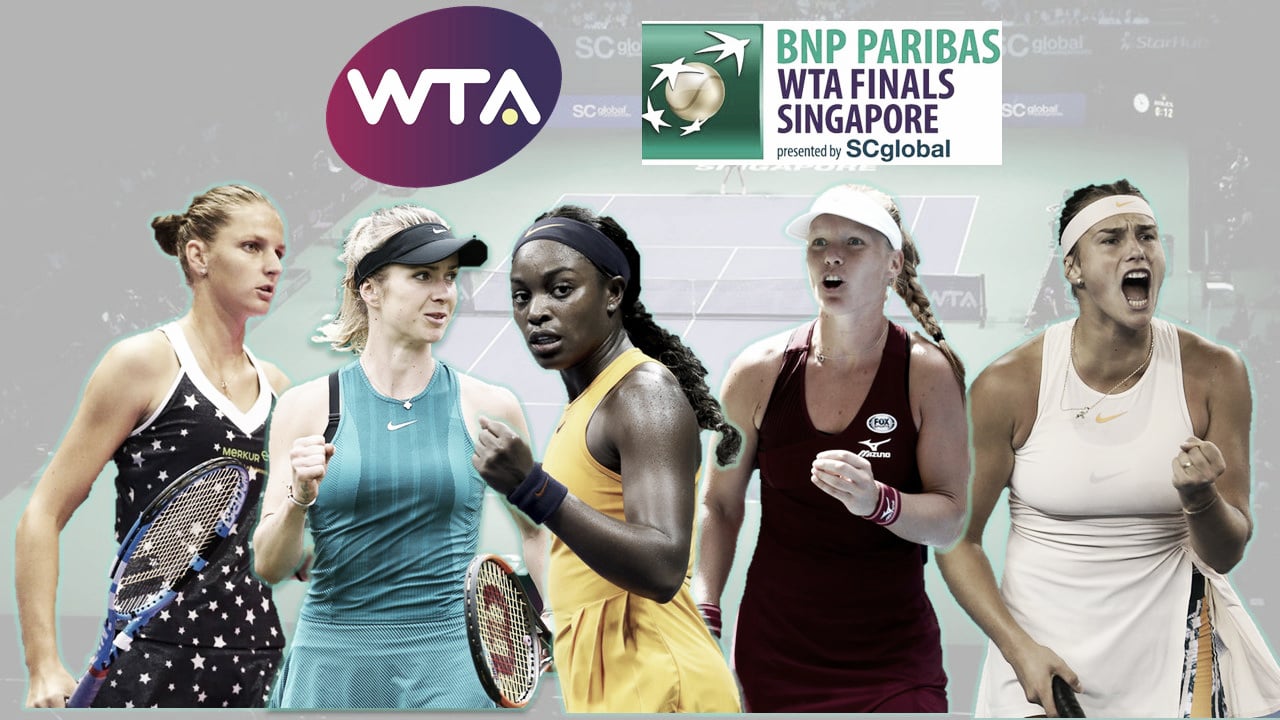 It is Week 42 of the season and the Porsche Race to Singapore leaderboard is heating up in the closing stages — with three spots still left to be filled, five players are still in mathematical contention to qualify for the year-end WTA Finals held in the Lion City of Singapore for the last time.
Sloane Stephens is the only one out of the five players who is not scheduled to participate in any tournaments before the WTA Finals, while Elina Svitolina, currently ranked seventh in the leaderboard, will look to mount a deep run here in Hong Kong to prevent the likes of Karolina Pliskova and Kiki Bertens catching up with her. Aryna Sabalenka has an outside chance of qualifying but desperately requires somewhat of a miracle for it to happen.
As things stand currently


As of today's results, both Sabalenka and Pliskova has progressed into the quarterfinals of the Tianjin Open. If the Czech former world number one grabs the win against either Barbora Krejcikova or Katie Boulter, she will ensure that Sabalenka is out of contention. However, the Belarusian could still fight for an alternate spot.
Pliskova faces a manageable task while Sabalenka has to win the titles in Tianjin and Moscow for any chance of qualifying. Otherwise, a loss will end her qualifying campaign. Just as though Pliskova seems in the driving seat, the surprise package in Kiki Bertens is following close behind.​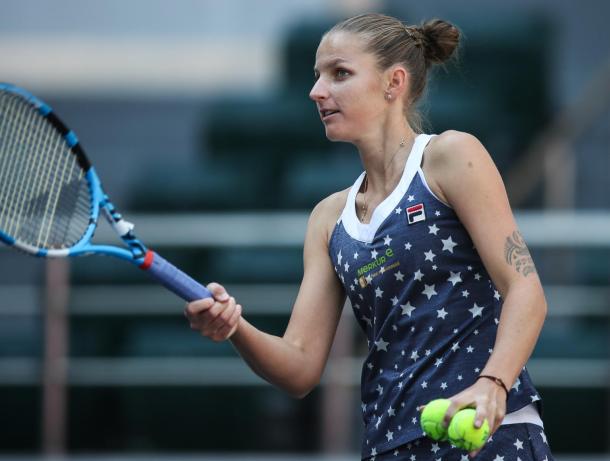 Comparing their 16th best result to take into account when considering their rankings, Bertens has the edge as she will be able to add points in the quarterfinal stages in Linz while Pliskova will only be able to add points during the semifinal stage. Hence, Pliskova needs to better the Dutch's results to keep her eighth spot if Bertens progresses beyond the quarterfinal stage.
Svitolina is not completely in a safe position though — especially considering that she has just gotten rid of a three-match losing streak. After defeating Priscilla Hon in the opening round of the Hong Kong Tennis Open, Svitolina can only add points if she reaches the semifinal stage. That is provided if she could get past the red-hot Wang Qiang who she could potentially meet in the quarterfinals. However, a good run in Hong Kong will definitely help her to consolidate her position in the top eight.​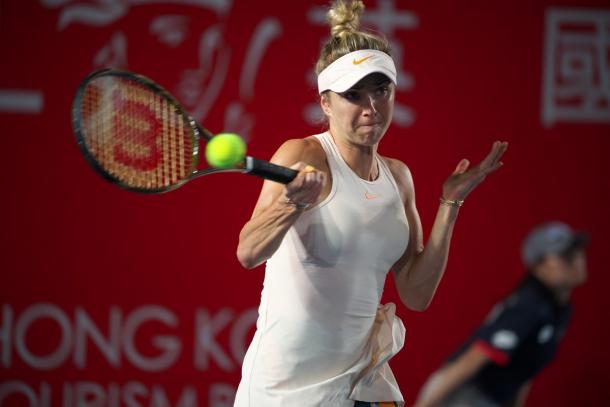 The only way for Stephens to be in real trouble would be that Svitolina, Pliskova, and Bertens all claim titles this week in their respective events. That will push the American down to the eighth spot, just three points ahead of Pliskova (if she were to win Tianjin). However, Pliskova is scheduled to participate in Moscow next week while Stephens would need a wildcard to compete in any event next week. Hence, a title in Tianjin alongside a good run in Moscow would be enough to help the Czech overtake Stephens on the leaderboard.
Confirmed players
Simona Halep, Angelique Kerber, Naomi Osaka, Petra Kvitova, and Caroline Wozniacki are all already qualified to participate in Singapore. Stephens is in the driving seat to join them, but if Pliskova, Bertens, and Svitolina all put up an inspired performance this week, she could be placed in a tricky position.
In 2016, Svetlana Kuznetsova strung together a semifinal appearance in Tianjin before going on to claim the Kremlin Cup title to seal her spot at the WTA Finals at the eleventh hour. Just last year, Caroline Garcia rattled off the Wuhan-Beijing double championship, coming out of nowhere to grab the last spot.
This year, it seems like it would be a head-to-head battle between Bertens and Pliskova for the final spot, but Svitolina cannot afford to let loose in this race to Singapore.