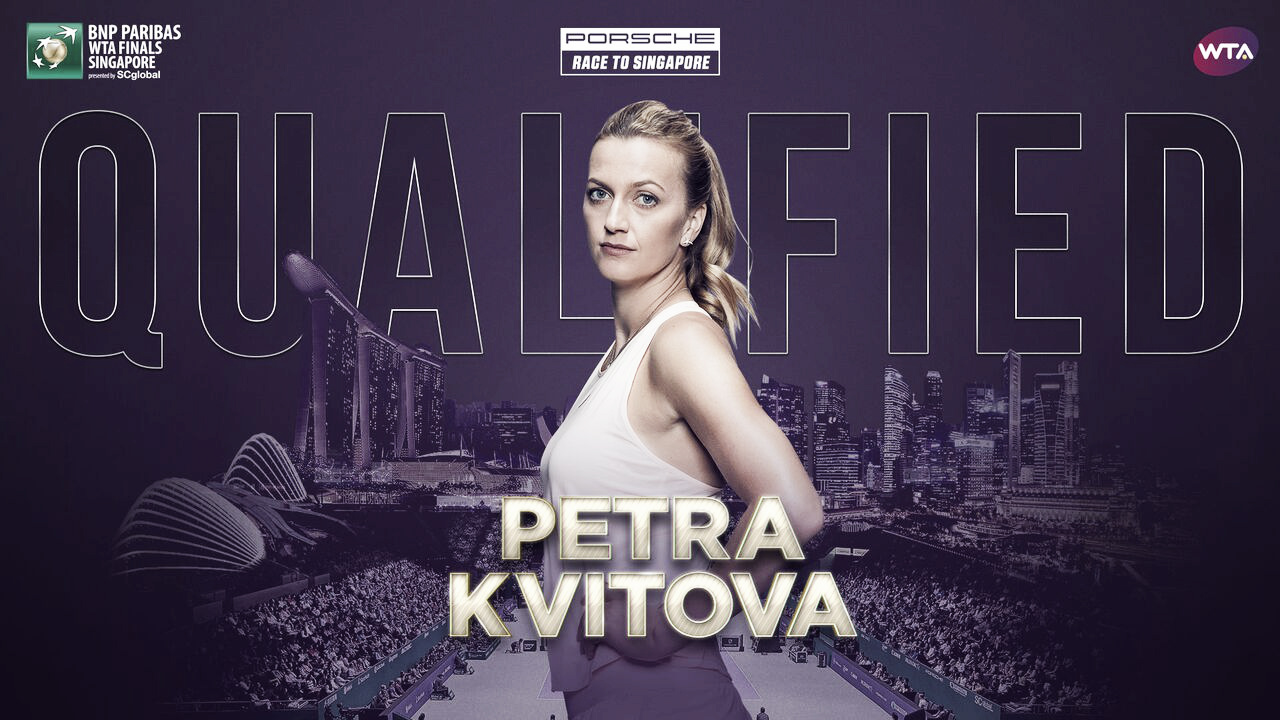 Petra Kvitova experienced her first successful full-season on the tour after an extended layoff from the sport due to an unfortunate incident back in 2016. Returning to the biggest stages last year, she rode on her momentum and entered this year with confidence, and this confidence brought her a grand total of five WTA titles and a return back into the top-five.
As a result, the Czech has managed to qualify for the 2018 WTA Finals held in Singapore, marking her third appearance here in Singapore. She is currently ranked fifth on the Porsche Race to Singapore leaderboard and looks to end the year there with another good run at the year-ending championships.
Terrific 2018 brings Kvitova many successes
Leading the tour in terms of match wins and titles, Kvitova's first high point of the season came at the St. Petersburg' Ladies Trophy. She defeated opponents with an average rank of 17.2, ousting top-10 opponents Jelena Ostapenko 6-0, 6-2 and Kristina Mladenovic 6-1, 6-2 in the final.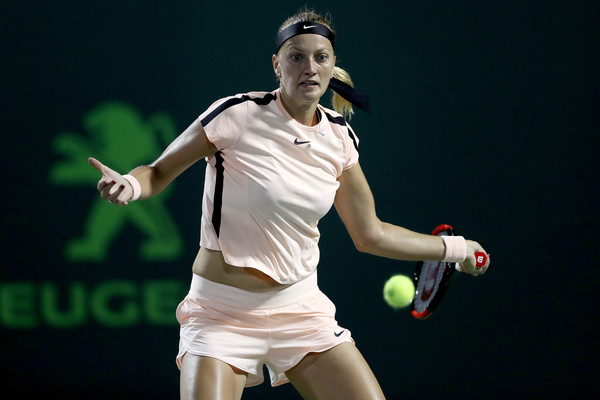 Her red-hot form was absolutely unstoppable, and she surged towards an impressive 14-match winning streak with yet another title at the Qatar Total Open. She added another four top-10 wins (consecutively) onto her resume, including a fantastic triumph over world number one Caroline Wozniacki in the process.
Another lengthy winning streak soon followed during the clay-court season, but this time it just reached 13 consecutive wins. It started with a terrific title run at her home tournament, the J&T Banka Prague Open before strolling to her fourth title of the year at the Mutua Madrid Open. These runs also sealed her a top-eight seeding at the French Open.
Being one of the title contenders at Wimbledon, Kvitova's grass-court season started with a title at the Nature Valley International; a run where all five of her opponents were ranked inside the top-30. A run to the semifinals in Cincinnati also saw Kvitova defeating the legendary 23-time Major champion Serena Williams for just the second time in her career.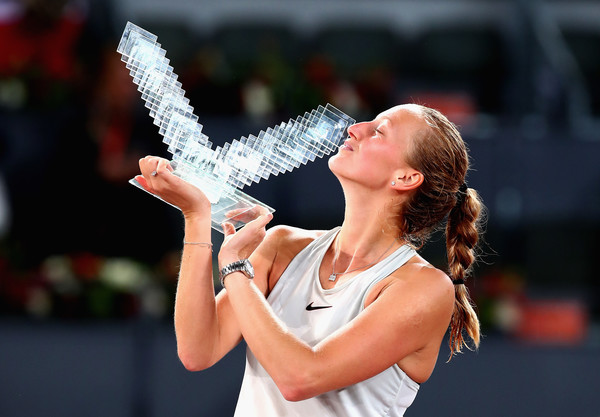 Although she is in poor form currently, Kvitova can take advantage of the time she has now, in preparation for the prestigious tournament in Singapore. She will most likely be seeded fifth in the tournament.
Happy to be back in Singapore
Being back in Singapore for the first time since 2015, Kvitova mentioned, "It's a huge honor to qualify for the WTA Finals again. It will be my first time back there since I came back to tennis so it means a lot to me and has always been one of my big goals for the season. I can't wait to visit Singapore again, especially in the tournament's final year there."