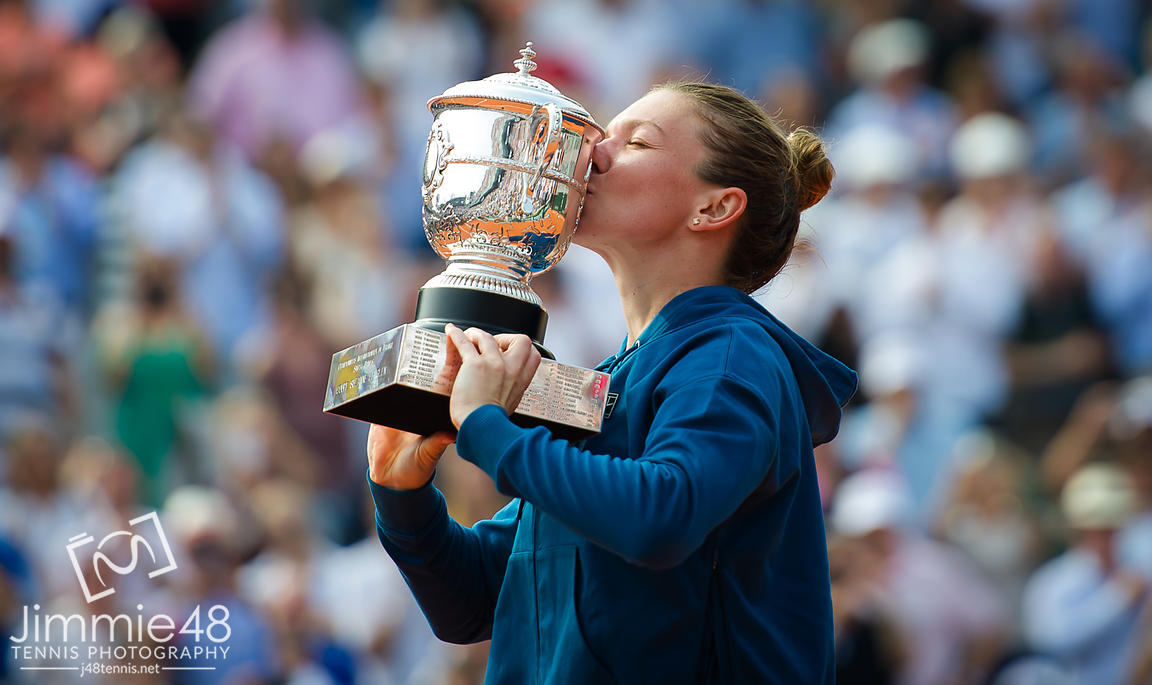 out 2018 was a stellar year for Simona Halep and she'll finish it right where she started, on top of the rankings. The Romanian ended the 2017 season as world number one, making her the 13th player in WTA history to clinch the top spot in consecutive years. Closing out the year as world number one means the 27-year-old will have only spent four weeks this year outside the top spot.
Fantastic Year
Halep started the year by winning the title in Shenzhen and continued winning ways in Melbourne until she ran into Caroline Wozniacki in the final where the Dane edged her out for a maiden Grand Slam title. The 27-year-old's first few months were filled with deep runs including semifinals at Doha and Indian Wells.
The next final she reached was in Rome but the runner-up there was just the leadup into the French Open where she won her first major title after defeating American Sloane Stephens in three sets. The summer proved quite fruitful for Halep after claiming the Coupe Rogers title in Cincinnati, and she nearly pulled off the Canada-Cincinnati double after reaching and leading in the Western and Southern Open final before Kiki Bertens came back to win.
The Romanian is now preparing for the WTA Finals in Singapore and spoke on how she felt about finishing on top of the tennis world once again. "Finishing the season as the WTA World No.1 last year was a huge honor for me. To do it for a second time in 2018 feels like a special achievement, especially having also won my first Grand Slam this year. To be able to see my name again alongside the other legends who have achieved the year-end No.1 ranking makes me very proud."