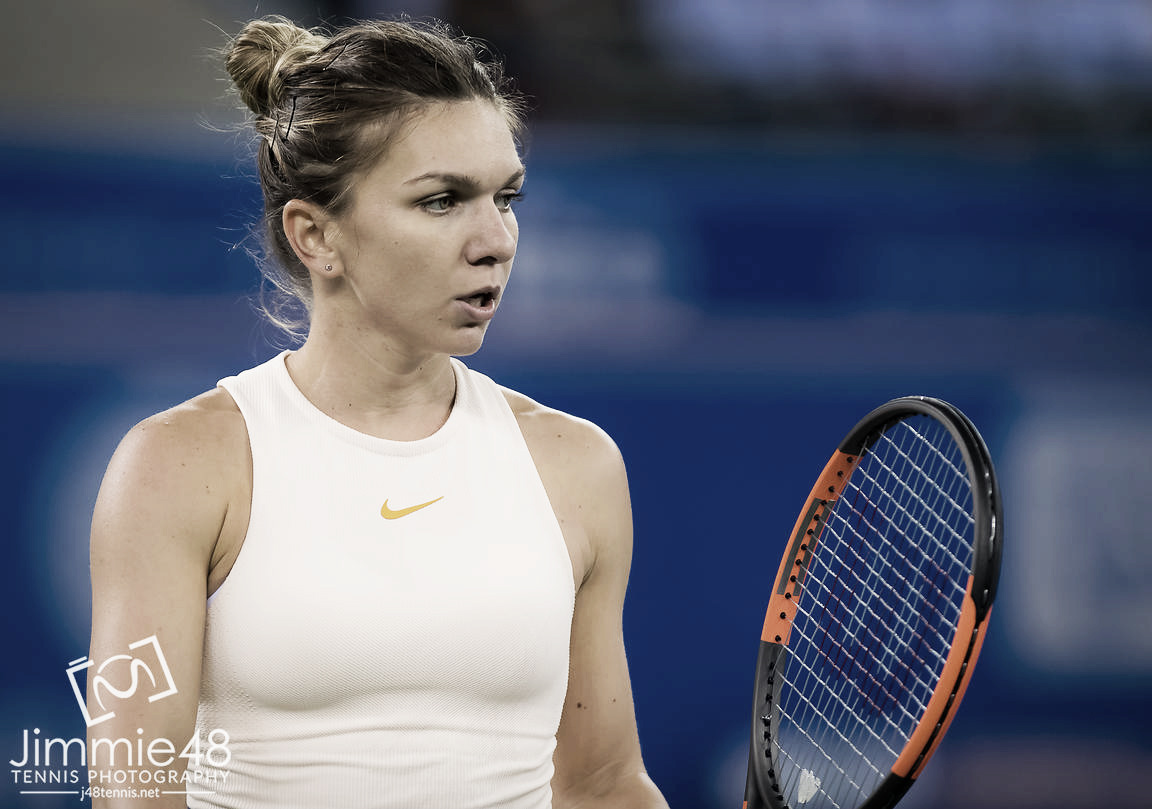 An unfortunate but expected news broke out in Singapore on Thursday afternoon when year-end world number one Simona Halep announced that she was forced to withdraw from the year-ending 2018 WTA Finals, ending her season earlier than expected due to an ongoing back injury sustained a month ago.
Back issues continue to bother Halep
The Romanian, struggling with her back, arrived in Singapore yesterday but had decided to withdraw from the prestigious tournament having concluded that she was not fit enough to compete with the world's best. Halep inflicted this injury during a practice session at the Wuhan Open but she has never seemed to completely recover from the herniated disk.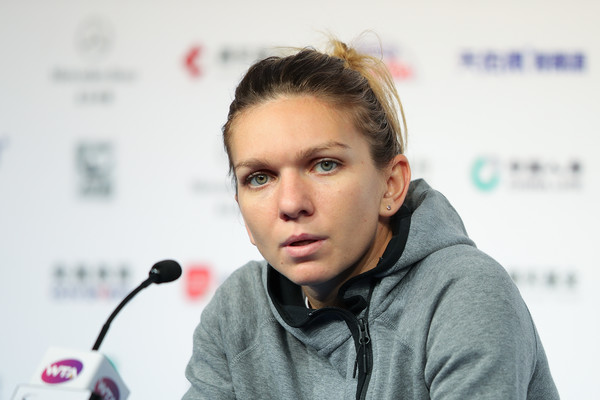 Halep fell in the opening round there, coming up short to Dominika Cibulkova and amidst her injury, she put up a tough fight before being defeated 0-6, 5-7. She competed in Beijing but retired in the first round to qualifier Ons Jabeur and her participation in Singapore was soon in doubt when the Romanian was forced to withdraw from the Kremlin Cup this week despite receiving a wildcard.
"The decision was tough," says Halep
Having to withdraw from what is labelled as the fifth biggest tournament in women's tennis, it is definitely a tough decision for Halep although her health should always be the priority. "It's always difficult to withdraw from a big tournament. Actually, I think it's the first time in my life. So it was a tough decision but it's better for my health."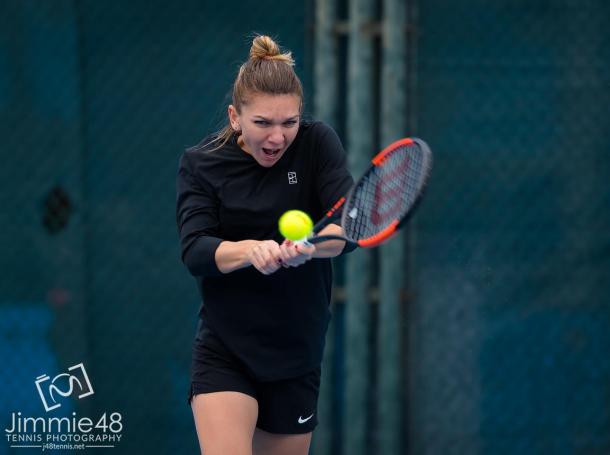 Her back injury initially did not sound as serious as many expected, but it turned out to be a lingering issue as Halep failed to recuperate in time. "My back is not ok. I didn't practice for the last four weeks. I'm not ready to compete at this level and I'm still sore. It's not easy to go on court and compete at this moment."
It is unfortunate that such an impressive season for Halep had to end in such unfortunate circumstances — a year which saw her grab her first maiden Major title, before consolidating her top spot in the rankings and ending the year as the world number one yet again. Furthermore, Halep was the only player who had qualified for all five editions of the WTA Finals in Singapore.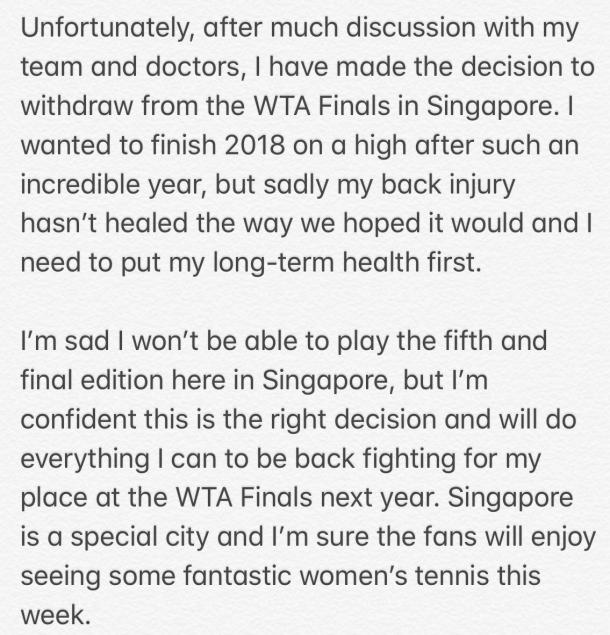 With Halep's withdrawal, Angelique Kerber is now elevated to the top spot while this also allows Kiki Bertens to qualify for her maiden singles appearance in Singapore.
Quotes are courtesy of WTA Insider Courtney Nguyen
Many thanks to Jimmie48 Tennis Photography for his pictures