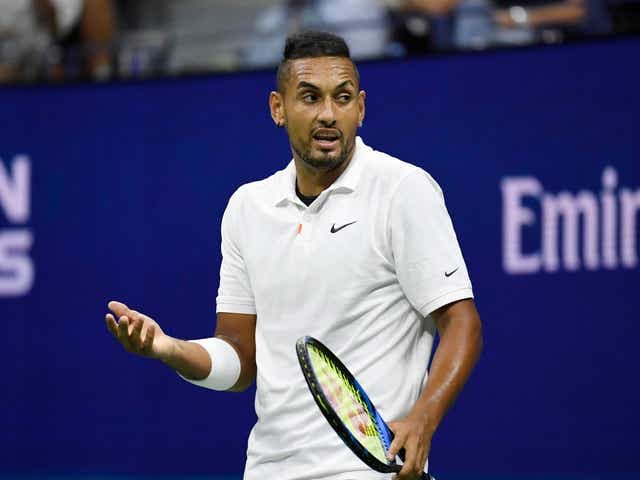 In a stunning admission, Nick Kyrgios has claimed his career is beyond repair and that hiring a coach won't change anything. The Aussie, who was an integral part of helping his country recover from the devastating brushfires, spoke to Elliot Loney.
Kyrgios doesn't want to "waste anyone's time"
Highlights from the 45-minute interview on Loney's podcast included the revelations about any future coach. "Personally I think (hiring a coach) is a little bit of a waste of money 'cause I think they get paid way too much", he said.
The Aussie also revealed winning majors are not a priority of his. "And, for me, I don't have a goal of winning Grand Slams. I just want to do it my way, have fun with it and play. So to get a coach for me is pointless because I don't want to waste their time."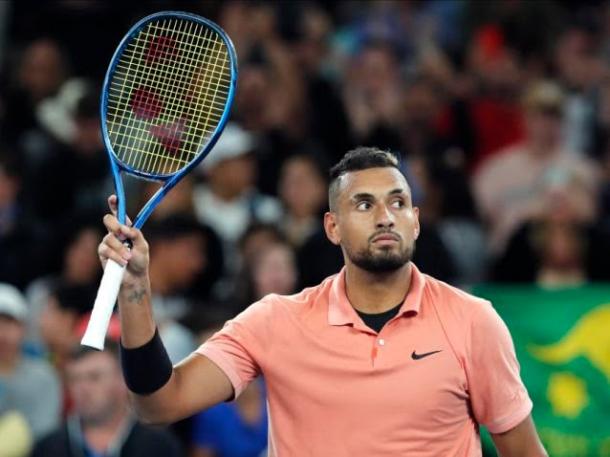 As for why he felt this way, he stated "I just don't think a coach is ready - and I'm not going to put them through it too 'cause it would just be a nightmare. Where I'm at now my career, it's just too far gone, I think for a coach. I'm just too set in my ways and I don't like to listen to advice, to be honest."
Aussie reveals he's not physically fit to ever win a major
With a career-best finish at a major being the quarterfinals of the 2014 Australian Open and 2015 Wimbledon, the world number 40 concedes he won't go much farther than that.
"I don't believe my body will hold up for seven matches at a Grand Slam potentially playing three to four hours (each match). If I could, I'd be on the beers every time I play - afterwards. I just want to chill out. I just think the sport's taken a bit too seriously."
Often ridiculed for being too fat growing up, Kyrgios cited that as motivation. "There were a lot of people who had their two cents about what I had to do to make it, so to speak, and yeah those comments were hurtful at times", he said.
"I was only a kid. I just wanted to play, go and compete, and you've got coaches and teachers saying to a 14, 15-year old kid 'you need to lose weight, otherwise you're not going to be good. It was pretty tough to handle back then...I just wanted to prove a lot of people wrong.
"I wanted to go out there, like a fat kid from Canberra who was decent at ball striking (to show I) could literally take it to the best in the world."