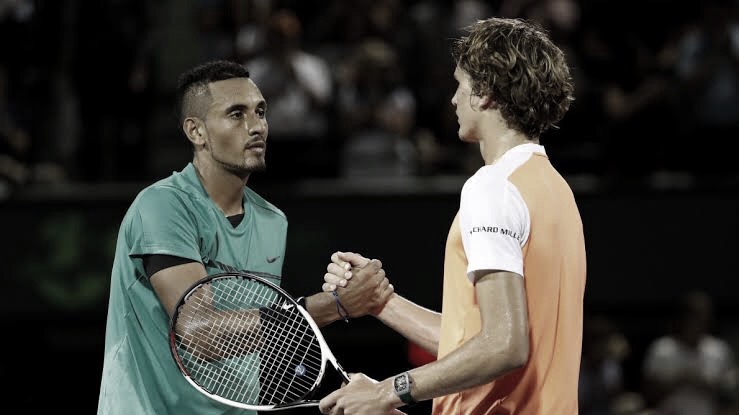 Its safe to say that after the failed 'Adria Tour' created by Novak Djokovic which resulted in multiple players getting COVID-19 including 'Nole' himself, Grigor Dimitrov, Borna Coric, and others, the tennis world is devastated right now.
Alexander Zverev, who was part of the Serbian tournament, was seen yet again out in public, partying alongside his friends in a beach club at France.
Sascha Zverev six days ago after Adria Tour coronavirus cluster:

"I deeply apologize to anyone that I have put at risk...I will proceed to follow self-isolating guidelines...stay safe 🙏."

Sascha Zverev four hours ago: pic.twitter.com/vqBXvYdxkv

— Ben Rothenberg (@BenRothenberg) June 28, 2020
This video surfaced just a week after 'Sasha' posted a public apology through his social media for his actions during the 'Adria Tour', which included leaving the tournament site.
This time Nick Kyrgios couldn't stand it, and went right at Zverev's new for his actions, calling him 'selfish'. (NFSW)
Nick Kyrgios on Sascha Zverev. *A lot of things* were said. 😶 pic.twitter.com/zWxl9opKjC

— José Morgado (@josemorgado) June 29, 2020
The Australian, who's normally controversial for his actions on the court, has been outstanding during this Coronavirus pandemic, being vocal about how serious COVID-19 is.