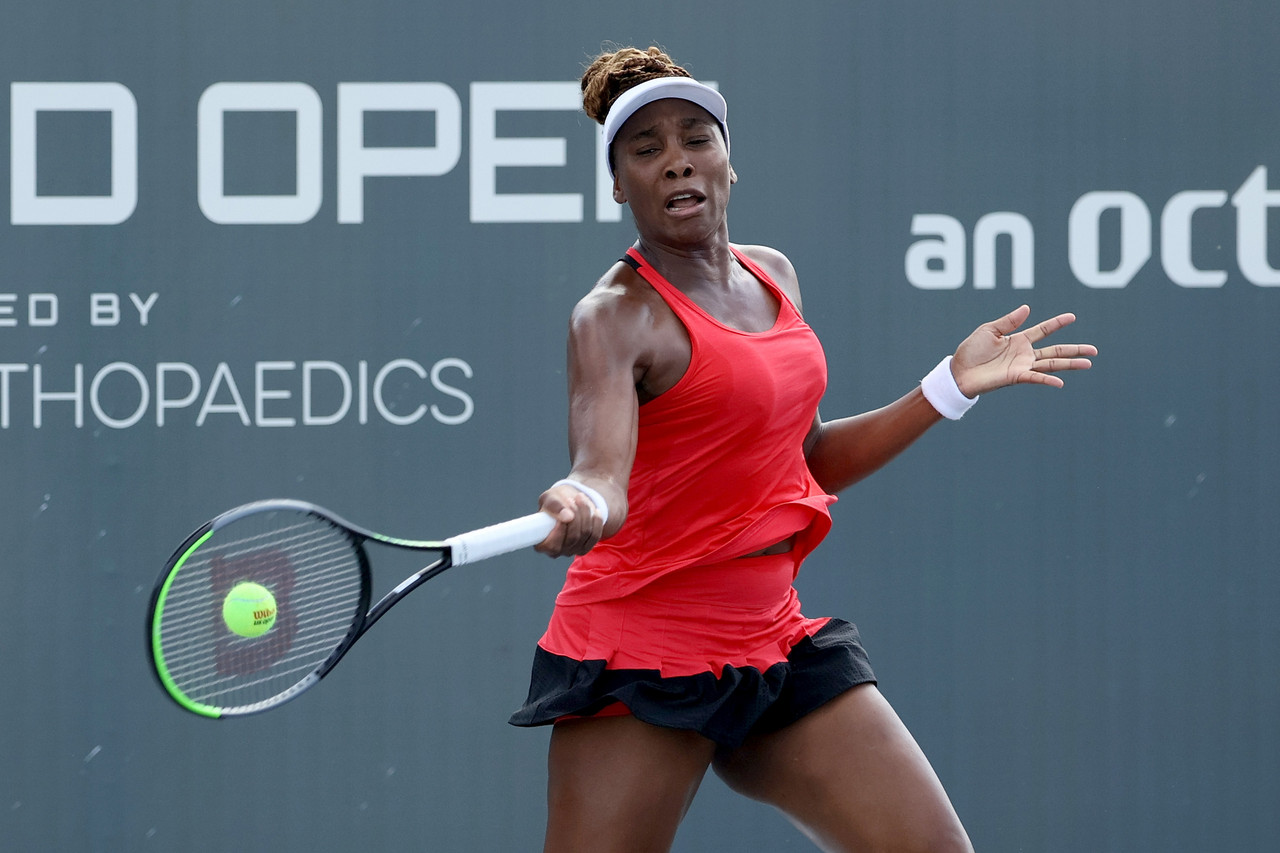 The premier match of the first round of the Top Seed Open on paper was supposed to be between Venus Williams and Victoria Azarenka, but the American scored a decisive 6-3, 6-2 victory to set up a second round match against sister Serena. Needing just 80 minutes to advance, Williams faced just one break point while converting all three of her chances to improve to 6-2 against Azarenka.
Williams powers past Azarenka in matchup of former major champions
The first four games went to the server with no difficulty, but it was Williams who took control after that. An ace on game point gave her a hold for a 3-2 lead and she powered a backhand down the line to open up Azarenka's next service game. On triple break point, the Belarusian double-faulted to give the American a 4-2 edge.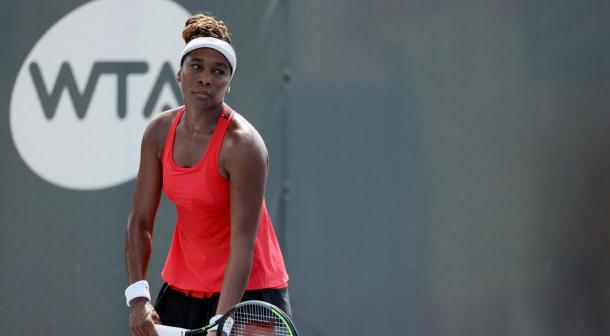 With a hold by each, Williams served for the set at 5-3 and a missed forehand by the American brought the game to 30-30. After winning the next point, the seven-time major champion fired another excellent backhand to claim the opening set. She was ahead immediately in the second set after Azarenka double-faulted to set up break point and an unforced error gave the world number 67 control of the match.
A second break followed as Azarenka missed a backhand wide and Williams now led 3-0. A subsequent hold that saw the game go to deuce twice, made it 4-0. Azarenka would hold twice and at 5-2, Williams served for the match and at 40-30, a beautiful backhand lob sealed the win to set up the 31st meeting between Venus and Serena.
"Honestly, it's really difficult after all these months to come back and play well", Williams said following the victory. "Most of the time in practice, you're hitting the ball well, then a match comes and it's just not the same. I think for both of us, [it's] just to walk out there and play well and I think we both did."
She acknowledged how good her serve was, stating "the serve is the most important shot in tennis. If you can have that up and going, it's a huge advantage, and today it was working for me. The serve has been a big motif in my whole career, so what can I say? When it's working, it gives me an extra advantage."