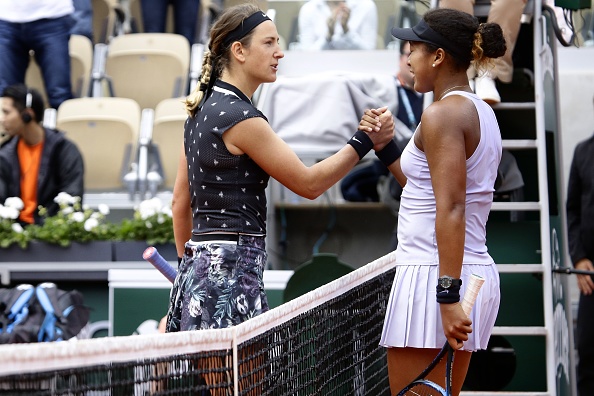 A blockbuster final at the 2020 Western & Southern Open in New York sees Naomi Osaka and Victoria Azarenka, both two-time Grand Slam champions and former world number ones, meet for the fourth time in their careers.
It has been a dramatic week in New York, particularly so for Osaka. The fourth seed originally withdrew from her semifinal clash against Elise Mertens in protest following the shooting of Jacob Blake, though made the decision to play following the tournament's decision to suspend play yesterday. The Japanese had played well in her three previous matches and showed no signs of stress or lack of focus in her last four match, beating her Belgian opponent in two tight sets to reach an eighth career final.
Whilst many would have predicted Osaka to reach the final this week, very few would have backed Azarenka to do the same. The Belorussian came with little fanfare after being swept aside by Venus Williams in Lexington. However, the former world number one reached the semifinal with four impressive straight set victories and then rallied from a set down to beat eighth seed Johanna Konta in the semifinal earlier today, displaying the kind of tennis that saw her sit towards the top of the sport in 2012 and 2013. Azarenka is in her biggest final since the Miami Open in 2016, and it will be her first title since then if she prevails.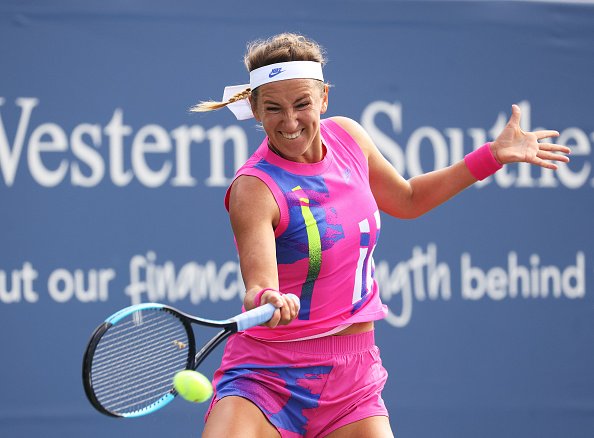 This is the fourth meeting between the two, with Osaka winning two of their three encounters. The world number ten rallied from a set and a break down to beat Azarenka in a high quality encounter at the French Open in 2019 and also prevailed when they met in Rome the year before. Azarenka won their first meeting four years ago at the 2016 Australian Open, well before Osaka had broken through to the top of the game.
Analysis
What has been most remarkable about Azarenka's form this week is that she has been able to find the aggressive, powerful tennis that has been lacking for her since her return from giving birth three years ago. The two-time Australian Open champion will look to maintain this throughout this encounter and will particularly look to attack on Osaka's second serve, having had so much success with this in all five of her matches so far.
Osaka has a similarly aggressive style and will also look to attack on second serve, particularly as this can be a weakness of Azarenka's game. Though both are good movers it is the fourth seed who is perhaps the quickest of two, and she will look to defend well and force mistakes from the Belorussian throughout the match. Azarenka may try to employ a similar tactic considering Osaka's game style, which is high risk and will naturally lead to some errors.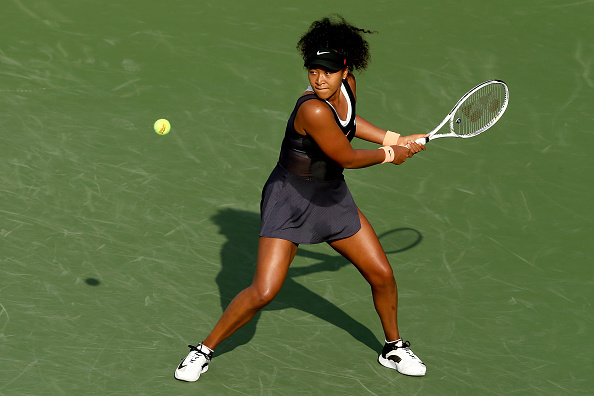 Flushing Meadows has been a happy hunting ground for both in the past; Osaka won the US Open title here in 2018, whilst Azarenka was the runner-up in 2012 and 2013. It will be interesting to see whose game looks the most comfortable against the other's when they meet. Azarenka certainly has the most experience in finals at this level, though has not reached a final as significant as this in over four years. Osaka has more recent experience at this level.
Assessment
Most people would have been surprised if they were told prior to the tournament that it would be an Osaka-Azarenka final, though there can be no doubt that this will be a highly anticipated clash following the level of tennis both women have produced over recent days.
Azarenka has seemingly rediscovered something resembling her best form and with the confidence that she'll have will be incredibly tough to beat. However, Osaka has shown great strength and off court this week and considering the tests she has come through, should be able to edge this.
Prediction: Naomi Osaka in three sets