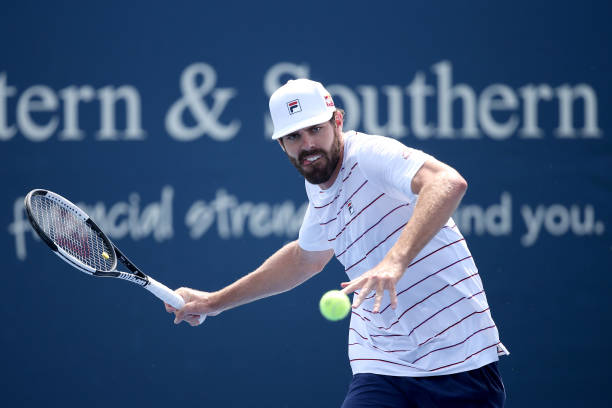 Seventh seed and world number ten David Goffin opens his US Open campaign with a very tough first round match as he faces rising American star Reilly Opelka on Court 17 at Flushing Meadows.
Opelka won his second career ATP Tour title at Delray Beach earlier this year and will come into the match against Goffin full of confidence after advancing to his first Masters 1000 quarterfinal at the Western and Southern Open, knocking off ninth seed Diego Schwartzman and sixth seed Matteo Berrettini in straight sets en route to the last eight.
This is the third career meeting between Opelka and Goffin with both prior matchups having gone the distance. The Belgian won a five-setter three years ago at the Australian Open by a 6-4, 4-6, 6-2, 4-6, 6-4 scoreline while the American edged past the seventh seed 6-7 (4), 7-6 (4), 7-5 in the second round of Basel last year on his way to the semifinals.
Analysis
There are two important keys to the match. The first is how well Goffin manages to return Opelka's serve. At nearly seven feet tall, the American has one of the best serves in the history of tennis, getting a ton of pace on each delivery, but also using direction and placement to keep his opponents off balance. Goffin is excellent from the baseline and will need to have one of his best returning days in order to effectively neutralize Opelka's biggest weapon.
The second key is how effective Opelka can be in long rallies. While he's not your typical "big server" in that he moves well for a player his size and has a very good backhand, Goffin is one of the best movers on tour and will want to get the two-time ATP Tour title winner into long, protracted rallies. Opelka will want to use his powerful forehand to dictate the points and keep the Belgian on that wing while Goffin has one of the best backhands in the world and will look to move the American around.
Assessment
This will be a long match with many shifts in momentum. During the just-completed Western and Southern Open, Court 17 was playing fast, so that should favor Opelka as he'll be able to win a ton of free points on his serve, many of them likely to be aces. The lack of a crowd will certainly help Goffin as most of them would have been cheering for Opelka had they been allowed to attend the tournament.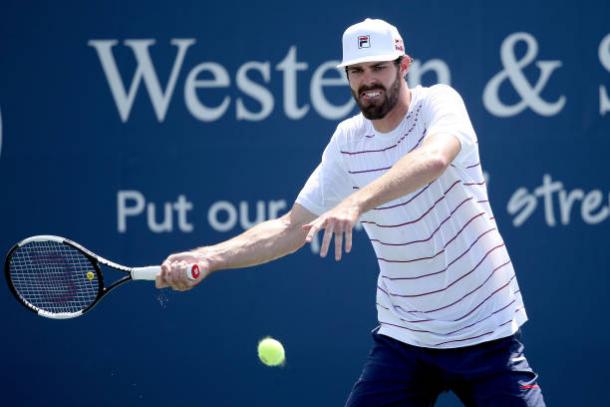 This match is reminiscent of another first-round encounter in Flushing Meadows three years ago when Goffin faced Jared Donaldson on Court 17, who like Opelka, was a young American coming off of his first Masters 1000 quarterfinal in Canada. That day, Donaldson won in five sets, rallying from a two sets to one deficit. While the two Americans don't play completely similar games, the outcome should be the same.
Opelka will hold serve frequently and generate enough break chances to get the one break per set that he needs and ride his huge serve into the second round.
Prediction: Reilly Opelka in four sets