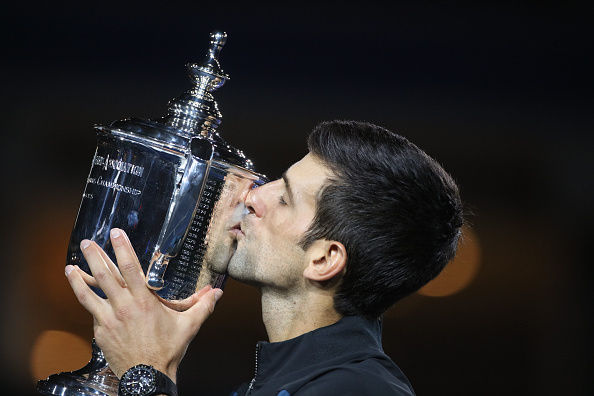 With US Open action starting tomorrow in New York, a handful of VAVEL USA writers decided to contribute their picks and predictions for the Men's Singles draw.
Who is the favorite for the title?
Oliver Dickson Jefford: There can be little doubt that Novak Djokovic is a big favorite for the title. The world number one hasn't lost a match in 2020 and is looking sharp at the Western and Southern Open.
Pathik Gamana: With so many absentees, more noticeably Roger's & defending champions Rafa's, you have to say that Novak Djokovic is a clear favourite without a shadow of a doubt. For me, he should be comfortable making the quarter-final, if not the semifinals. He is, however, feeling a little under the weather and that could play a big part in him giving 100% as the tournament progresses.
James Froud: Easiest question of the lot. Novak Djokovic comes into the second slam of the year without losing on the ATP Tour in 2020. If no-one can beat him during the best of 3 format, how on earth are they going to stop him when you need to win three sets against him?!
Elias Laradi: Novak Djokovic for sure, he is riding a 23 match win streak and is coming off winning the Western and Southern Open, he hasn't lost all year but had issues dealing with a neck injury, and stomach issues. We will see what kind of form he shows up in for the first round and if he will be able to recover in time.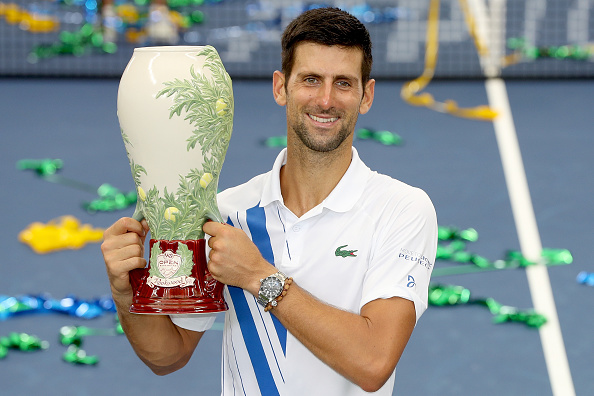 Noel Alberto: The favorite on the men's side still has to be Novak Djokovic. As of writing, he just won the Western and Southern Open coming from a set down. While he has looked shaky at times this week, he's still able to find the second, third, and even fourth gear if necessary to win.
Jakub Bobro: The clear favourite has to be Novak Djokovic. Though he looked shaky in his last two matches at the Western & Southern Open, the Serb still managed to take the title. Djokovic is the undisputed World No. 1 and should be expected to win the U.S. Open.
John Lupo: Novak Djokovic on the men's side. Can't be anyone else. He's undefeated in 2020. Enough said.
Which top seed has the best draw?
ODJ: Novak Djokovic has a great draw. The first three seeds he can face on paper are 28th seed Jan-Lennard Struff (who beat easily earlier this week), 16th seed John Isner and then seventh seed David Goffin in the last eight. Djokovic has a combined 21-3 head to head against those three.
PG: I'd like to think that third-seed Daniil Medvedev has the best draw of the top-seeded players. He could potentially play predominantly clay-court specialists up to the fourth round, at least with his potential toughie coming in round three against Feliciano Lopez. Should Grigor Dimitrov come through at the top of this sixth section, I would still feel comfortable backing Medvedev, and in the quarterfinals against potentially either Matteo Berrettini or Andrey Rublev, or even an outsider.
JF: Stefanos Tsitsipas. The Greek has never been past the second round at the US Open, and he's been given a golden opportunity on paper. Albert Ramos-Vinolas in R1, with Borna Coric and Dusan Lajovic his projected seeded opponents to make the last eight. This really is an opportunity he needs to seize with both hands.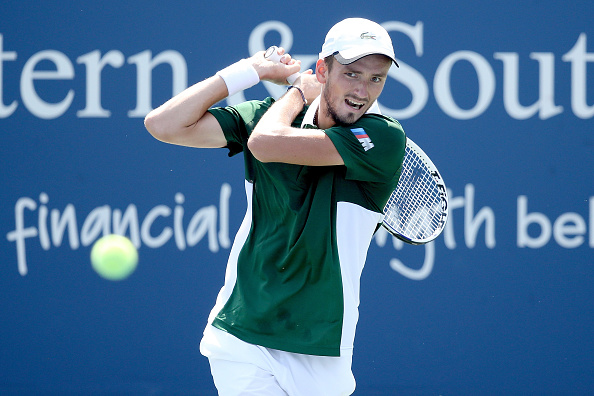 EL: Personally I think it's Matteo Berrettini as his section looks pretty routine for him barring any possible upsets.
NA: My tournament favorite, Djokovic, looks to have the best draw. Opening up with Dzumhur followed by Edmund/Bublik won't pose too much trouble and should get a rematch with Jan-Lennard Struff whom he met earlier this week already. If he does indeed meet Isner in the round of 16, the Serb's almighty return game will be used to neutralize the American's game. Goffin potentially in the quarters, the world number one should be seeing himself in the semis at least.
JB: Of the top seeds, Daniil Medvedev has been dealt the best draw. The third-seeded Russian opens against Federico Delbonis and the other three seeds in his section of the draw are Guido Pella, Nikoloz Basilashvili, and Grigor Dimitrov, none of whom impressed at the Western & Southern Open.
JL: Daniil Medvedev really doesn't have anyone to trouble him except Grigor Dimitrov and he beat him in the semifinals here last year.
Which top seed has the worst draw?
ODJ: Dominic Thiem suffered an incredibly one-sided loss this week and has a tough section here. 31st seed and former champion Marin Cilic is his projected third round opponent, whilst anyone of 15th seed Felix Auger-Aliassime, 23rd seed Dan Evans or 2012 champion Andy Murray could await after that.
PG: This was much tougher to say, but Roberto Bautista Agut's draw isn't exactly straight forward. Despite being a solid and consistent performer, he needs to be on his toes against Tennys Sandgren in round one, who is known for the odd upset. In his mini section lies Milos Raonic, who before the Western & Southern Open you wouldn't say poses too much of a threat but this week has shown why you should never count out the Canadian and his big weapons (forehand and serve, especially.) Should he and Khachanov come through their sections that will be a good matchup, which has the potential to go five sets.
JF: Would have said Alexander Zverev, but if he gets past Kevin Anderson he could go far. The worst draw for me is Roberto Bautista Agut, who has the big-serving Tennys Sandgren in R1, before the in-form Milos Raonic as a potential third round opponent. With Alex De Minaur, Karen Khachanov and Sam Querrey also lurking in this quarter, the Spaniard does not have it straightforward at all.
EL: I would say Dominic Thiem based on the fact he could potentially play Marin Cilic in the third round. He is also coming off a bad loss in the Western and Southern Open and might not be in the best shape.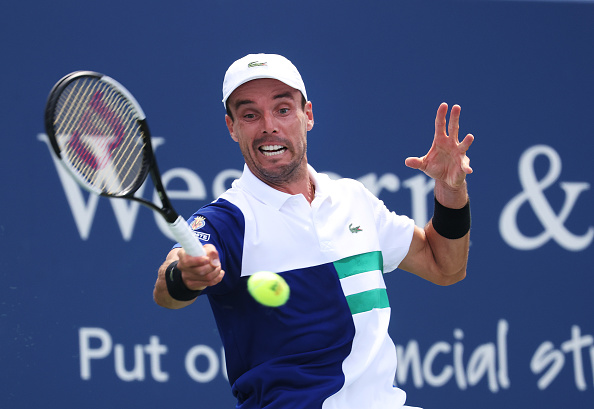 NA: Roberto Bautista Agut has the worst draw amongst the top seeds. Tennys Sandgren has shown he can take it to anyone in a major, just falling short to Roger Federer in Australia after having match points. A potential run of Sandgren to Kecmanovic to Kohlschreiber/Raonic is quite daunting; although his run in Cincy was arguably as much of a gauntlet as this potential one. The fact these sets will run over five sets rather than three could see the eight seed out of gas in a few rounds.
JB: Dominic Thiem is one of the biggest draw losers. After winning only three games in his last match against Filip Krajinovic, his first two rounds in the U.S. Open are quite easy, but then looming in the Round of 32 could be former champion Marin Cilic. The round after that? Potentially one of the trio of Daniel Evans, Andy Murray, or Felix Auger-Aliassime.
JL: Roberto Bautista Agut should have beaten Djokovic in the Western and Southern semifinals. He plays Milos Raonic in the third round and Karen Khachanov in the fourth round. Not good.
Whose absence will be most felt?
ODJ: Defending champion Rafael Nadal not entering is a huge blow. The US Open has been his most successful slam outside of the French Open in recent seasons and he would have been a strong contender for a fifth title had he played.
PG: On the men's side, you have to say defending champion Rafael Nadal & six-time champion, Roger Federer. The decision to not play came as somewhat surprising but at the same time not. For Nadal, he will be gearing towards a thirteenth and fourth straight Roland Garros title which will begin not long after the conclusion of the US Open. For Federer, had it not been for injury, I believe he would have been in this draw and one of the favorites for the title. We wish him a speedy recovery.
JF: It's gutting to see Rafael Nadal deciding to not defend his title. Completely understand his decision, but any slam without the Spaniard is strange and not quite the same.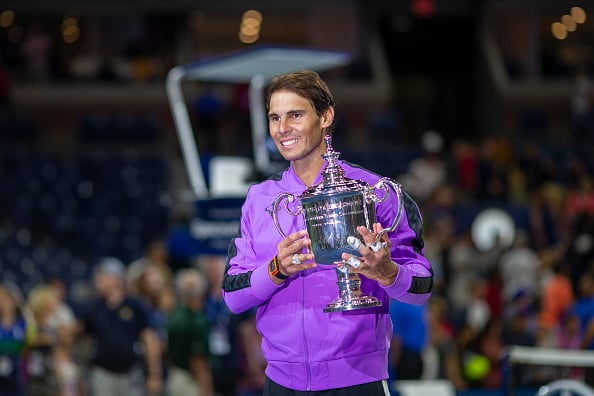 EL: For the men, it's obvious Rafael Nadal not playing will leave a big hole, he's done very well at the tournament.
NA: It's a very cliché answer, but Roger Federer, Rafael Nadal, and also the fans. When the draw loses both Federer and Nadal, everyone looks to Djokovic as the prohibited favorite who may not be tested. As for the fans, sport is just much different without an atmosphere. Underdogs who are helped with the backing of a crowd are going to need to find that extra rush of adrenaline elsewhere to pull off that upset.
JB: I feel that all of us will be picking from the duo of Roger Federer and Rafael Nadal in this section. I've decided to go for Nadal, as he is the reigning U.S. Open champion whereas Federer has not gone past the quarterfinals at Flushing Meadows since 2015.
JL: Roger Federer and Rafael Nadal for the men. 39 combined major titles, 9 combined U.S. Open titles. Legends of the sport. Speaks for itself.
What is the most interesting first round match?
ODJ: Former finalist Kevin Anderson suffered a heavy defeat to Stefanos Tsitsipas this week but considering the serving struggles of first round opponent Alexander Zverev, the South African could contest a tight first round match against the seventh seed.
PG: Sinner-Khachanov catches my eye for obvious reasons. The Russian has known to struggle somewhat at this slam only making the third round, and after gaining some experience last year and taking a set off Stan Wawrinka as well as pushing him in those four sets, Sinner will be well equipped and eager to get his maiden win here. Not to mention that the Italian's backhand is one of his strong points and one to watch out for as the match progresses.
JF: Reilly Opelka v David Goffin. Zverev-Anderson is a tough one to call, but can Reilly Opelka surprise 7th seed David Goffin in the opening round? If he plays as well as he showed last week then he has the potential, but will he recover from the injury which forced him to withdraw against Tsitsipas? If he does, it will be a huge test for the Belgian to deal with that serve on a reportedly quick surface!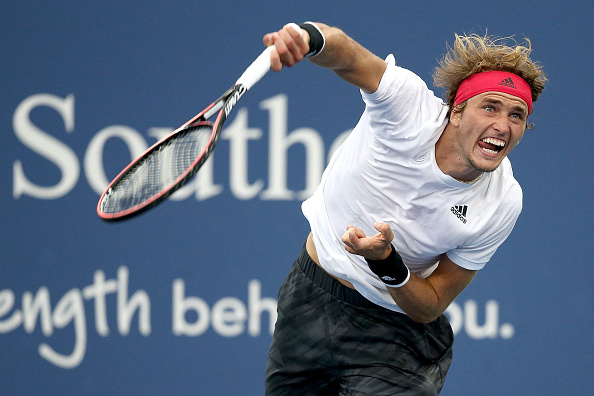 EL: In the men's draw, it has to be John Isner vs Steve Johnson, two Americans going at it that know each other pretty well. They have played each other before and it always is a great match to watch.
NA: My eyes are immediately drawn to Alexander Zverev vs Kevin Anderson. Zverev leads the head-to-head 5-0 but most of their matches have been very close in terms of scoreline. Outside of the Australian Open, Zverev has not looked very strong this year. Anderson is back this year after surgery last year and overall, I would say has looked better in Zverev for someone who's missed a lot of their previous year.
JB: I might be going for an outside pick here by going for two unseeded players, but the most interesting first round match for me is Andy Murray against Yoshihito Nishioka. This will be their first meeting and I expect a battle with lots of entertaining baseline rallies that could go five sets.
JL: Kevin Anderson vs Alexander Zverev for the men. Even if the South African isn't anywhere near his best, he's still a former finalist here and with Zverev's serving issues, Anderson still has enough firepower to pull off the upset.
Which unseeded player will go furthest?
ODJ: 2012 champion Andy Murray surprised many these past few days and is not in a bad section of the draw. It would not be a surprise to see him in the second week.
PG: It's very easy to say, Andy Murray. In his mini section, he is the most experienced and the elder player but is also surrounded with exciting talent waiting to burst onto the scenes. However, I believe he'll beat Nishioka in round one and then the 15th seed Felix Auger-Alliasime before overcoming Dan Evans and sadly succumbing to Dominic Thiem. A question that could be asked is, how will his new hip fare in the best of 5 matches?
JF: I'm going with the romantic pick of Andy Murray. Tough projected second and third round opponents, but if his body holds up then the 2012 champion could make another deep run, which I'm sure plenty would love to see.
EL: For the men, I am going with Jack Sock because looking at his section I would say he is favorite to reach the quarter-finals, his game is dangerous with his forehand and is solid at the net.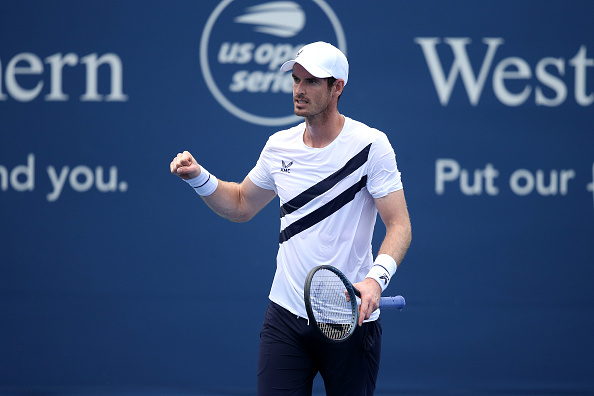 NA: I could honestly see Andy Murray as the unseeded player to go the deepest. Should he get by Nishioka, his past Grand Slam experience could help get him through a potential Felix Auger-Alliassime showdown. Dan Evans is the other seed in that mini-section, and Murray could be the favorite to get past his countryman should they both get to round three.
JB: In my draw prediction, I have two unseeded players in the fourth round—Frances Tiafoe and Mikhail Kukushkin. Both are coming from sections with seeded players out of form or clay specialists, which should allow them to break through.
JL: Reilly Opelka for the men. Coming off of his first Masters 1000 quarterfinal at the Western and Southern Open last week. More than just a serve and a forehand and will be on the quicker outer courts for most of the tournament which should play to his advantage.
Who is the tournament's dark horse?
ODJ: Filip Krajinovic had such an impressive week at the Western and Southern Open and is an open section of the draw, with nearby seeds David Goffin and Denis Shapovalov susceptible to early losses. The 26th seed is one to watch.
PG: I'm going for a wild, wild choice and feel free to question me on this but, I'm gonna say Reilly Opelka. Yup, him. Yes, ok, though he faces David Goffin, the American at 6 ft 11 has proven he is more than just your typical serve and volleyer by adding variety to his game, which was shown at the Western & Southern Open. If he does overcome his knee injury picked up, I feel he could "upset" Goffin and from then on in, he has a somewhat favourable draw till the 4th round where he faces Denis Shapovalov, and I feel he could beat him too.
JF: Milos Raonic has shown impressive form at the Western & Southern Open, and although he has a tricky draw, he could fire his way to another deep run at a slam.
EL: For the men I would say John Isner. His big serve could cause a lot of trouble and has in the past, he played a good tournament last week and will be looking to end the 17-year American drought.
NA: Fresh off a Western and Southern Open finals appearance, Milos Raonic looks primed for a deep run. The Canadian has performed exceptionally this year, making the Australian Open quarterfinal, the semifinal in Delray Beach followed by his showing this past week. Outside of his match against Djokovic, he only dropped serve twice this week. Despite a tricky section, I think "The Missile" should see himself in at least the quarters or further.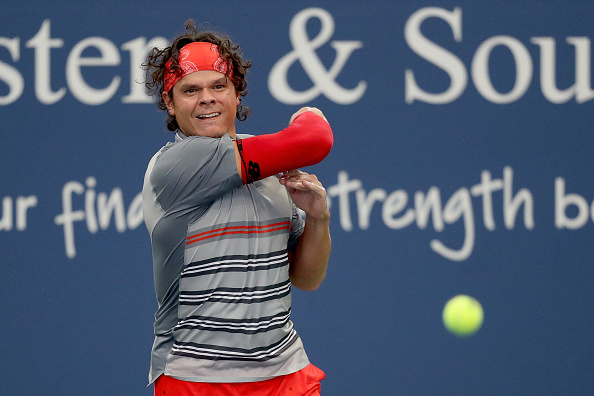 JB: Milos Raonic has to be identified as the dark horse in this draw. He is coming off of a final run at the Western & Southern Open and though he is likely to face Roberto Bautista Agut in the third round, whoever wins that match has a good chance of reaching the semifinals, maybe even finals.
JL: Andrey Rublev for the men. He won Adelaide and Doha to start the year, is a former U.S. Open quarterfinalist and possesses a huge game.
Who will win the title, and who will be the runner-up?
ODJ: I predict that Novak Djokovic will beat Daniil Medvedev in the final. They are the favorites coming into the tournament and have enough confidence on these courts to reach the final, though in best of five sets the world number one should just about have the edge over the third-seeded Russian.
PG: Novak Djokovic will win the tournament in a close battle against Daniil Medvedev
JF: Daniil Medvedev's hopes of winning the US Open will be ended by yet another all-time great, this time Novak Djokovic will simply have too much for the Russian.
EL: For the men I have to say Novak Djokovic to take the safe bet, he will beat Dominic Thiem in the final.
NA: I expect two top seeds to be in the finals, and those top seeds will be Novak Djokovic and Daniil Medvedev. Both players have looked impressive at times this week despite certain blips. In the end, I expect the Serb to pick up major number 18, closing in on both his Big 3 rivals.
JB: I believe that Novak Djokovic will win the 2020 U.S. Open Men's Singles title by defeating Daniil Medvedev in the final.
JL: Novak Djokovic will beat Daniil Medvedev for the men's title.