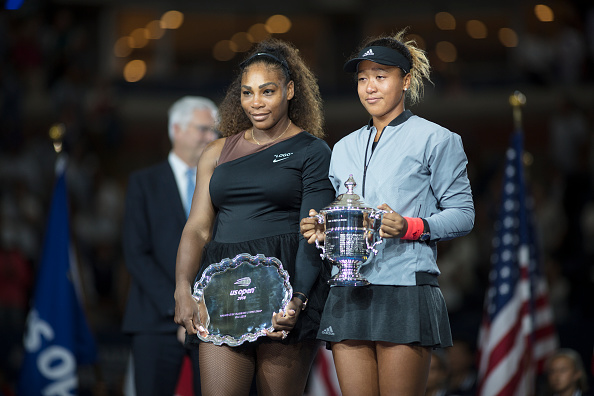 With a wide-open Women's Singles draw beginning tomorrow at the 2020 US Open, a handful of VAVEL USA's writers came together to share their thoughts and predictions ahead of the tournament.
Who is the favorite for the title?
Oliver Dickson Jefford: She's made headlines all over the world off court this week, and Naomi Osaka surely comes into the US Open as the favorite. She is one of the few women in the draw who know what it's like to win a Grand Slam and was the only top four seed to make the last eight at the Western & Southern Open.
Pathik Gamana: Picking a clear favourite, or just a favourite on the women's side is tricky for me. On one hand, you can't look past Serena Williams, but on the other hand, Naomi Osaka always proves to be a tough test for anyone and deals with pressure quite well. But with Osaka tweaking her hamstring and pulling out of today's final, you have to put your money on Serena matching Margaret Courts title wins. Serena could have to face Stephens and then Sakkari in round three and four, which could motivate her even more.
James Froud: Despite pulling out of the final, Naomi Osaka impressed at the Western & Southern Open so she is arguably the favourite for the US Open. Champion in 2018, she looks to be in the form to win another slam, although her draw isn't exactly straightforward and that hamstring injury is a worry…
Noel Alberto: Despite the hamstring injury, I'm looking at Naomi Osaka as the favorite for the title. A former champion in New York showed off her power, her mental prowess (coming from behind and saving loads of break points), and of course, if you didn't know, a sense of leadership for her decision to protest Thursday. If she's rested up and the hamstring is fine, I feel Osaka should be the one lifting the title.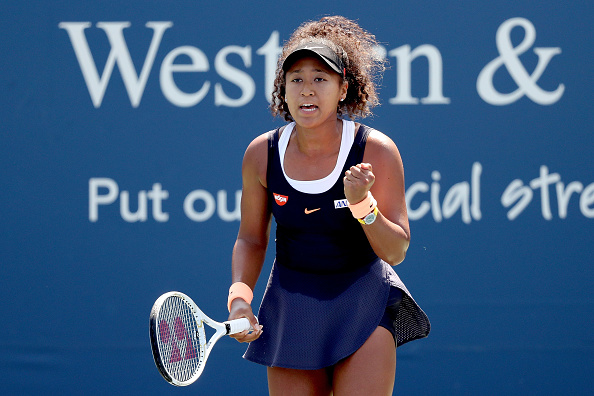 Elias Laradi: On the women's side, It has to be Serena Williams, after losing in last year's final to Bianca Andreescu and a super wide open draw she must relish the opportunity to break Margaret Court's record when it comes to Grand Slams.
Jakub Bobro: I may be naive, but I am once again picking Serena Williams to win a grand slam title. I know that she lost to Maria Sakkari who she potentially faces in the Round of 16, but she is just someone that I cannot bet against.
John Lupo: It's hard to say who the women's favorite is. Naomi Osaka, Serena Williams and Karolina Pliskova are probably the three that first come to mind.
Which top seed has the best draw?
ODJ: Serena Williams hasn't been entirely convincing since the restart but has a good draw early on. Out of form 26th seed Sloane Stephens is her first projected seed on paper, before a potential rematch against Western and Southern Open conqueror Maria Sakkari; despite her loss this week, she would be the favorite if this match took place.
PG: Another tough one to pick but I'd have to say seventh-seeded Madison Keys. Such a consistent performer across all four grand slams, and with the explosive weapons she possesses. She should overcome Babos in round one and progress further. In her half of the draw at the bottom lies Garbine Muguruza, who has failed to progress beyond the fourth round here at Flushing Meadows despite making the final in the three other Grand Slams (winning twice). With last year's quarterfinalist, Donna Vekic lurking and should she beat Muguruza, that would, for me, be a close match.
JF: Petra Martic. The 8th seed has only played on clay since the resumption of tennis, so a kind looking draw was exactly what she needed. Her first projected seeded opponent is Kristina Mladenovic who has lost early in Palermo and at the Western & Southern Open, whilst her next highest seed Marketa Vondrousova's form is unclear. I'm not saying Martic will necessarily go far, but she has been given a great opportunity to.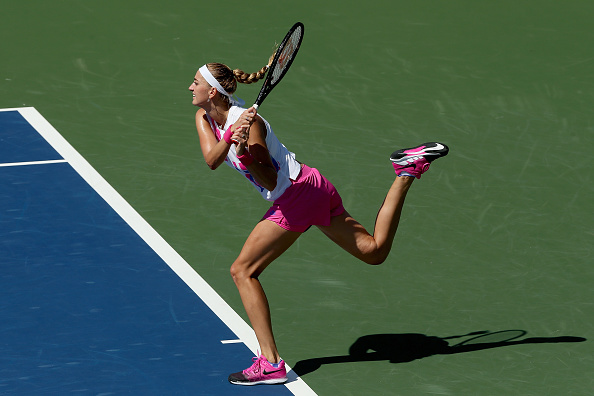 NA: Petra Kvitova is the women's top seed with the best draw. If the Czech is on her game, I don't really see any player in her section troubling her until Dayana Yastremska in round four if the Ukrainian even gets there. Realistically, I don't see anyone troubling her until the later rounds.
EL: I would think Sofia Kenin, she has a fairly easy section and I think she has a very good chance to at least make it to the quarterfinals.
JB: The eighth seed Petra Martic is by far the draw winner of one of the top seeds. She was injured in Prague, but opens against Tereza Martincova and faces either Allie Kiick or Kateryna Bondarenko. The other seeds in her section are Yulia Putintseva, Kristina Mladenovic, and Marketa Vondrousova, who do not currently strike fear in anyone.
JL: I like Petra Kvitova's draw. Facing either Elena Rybakina or Dayana Yastremska won't be easy, but it could be worse. This may finally be the year she breaks through in New York.
Which top seed has the worst draw?
ODJ: Fifth seed Aryna Sabalenka has never made the last eight of a Grand Slam singles tournament and it will be tough for her to take that step this fortnight. She could come up against compatriot Victoria Azarenka in round two, 29th seed Veronika Kudermetova in round three, and then ninth seed Johanna Konta in round four.
PG: I struggled a lot with this but I have to say Serena Williams draw beyond the opening two rounds is tough. Yes, I picked her as favourite but at the same time, she is going to need to be on her a-game. Sloane Stephens in round three is very tricky as her fellow compatriot is known for performing and being consistent in Grand Slams. Get past Stephens and Sakkari, who defeated her in Western & Southern Open lies in her wake and will be hoping to avenge that loss. To win the title, she potentially needs to beat three top eighth seeds, Keys, Kenin & number one Pliskova, which is a very tough ask
JF: I've seen a few people suggest Karolina Pliskova couldn't have asked for a better draw, but with her early loss at the Western & Southern Open, she's going into the US Open with no form. A decent first-round on paper against Anhelina Kalinina, could get a bit trickier with Caroline Garcia a possible second round opponent. Their head-to-head currently stands at 3-3, and should Pliskova get through that, it's probably recent Lexington champion Jennifer Brady next up. Former champion Angelique Kerber lurks as a potential fourth round opponent, alongside 13th seed Alison Riske. Not easy.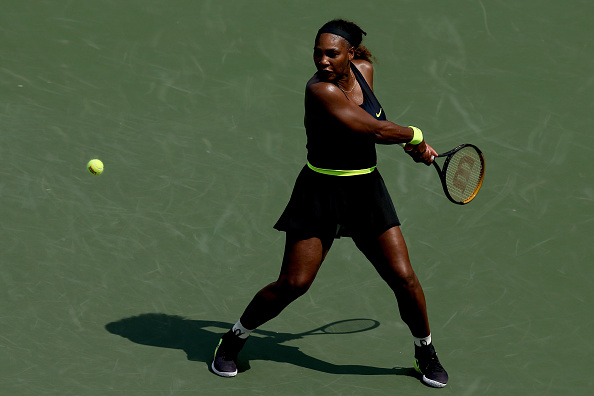 NA: Madison Keys is the top seed with the worst draw. Timea Babos has excelled in doubles and is someone who could take advantage of Keys' game if she begins to overhit and become error-prone. Teichmann is coming off a final and won three matches in " Cincy" and Cornet or Zhang on their day could prove a handful for Keys.
EL: Serena Williams because she could potentially face Monica Puig in the second round and Puig is a dangerous opponent for Serena.
JB: The biggest top loser is Madison Keys. The seventh seed has to potentially face the in-form Jil Teichmann in the second round or the even more in-form Alize Cornet in the third round. Considering that Keys also lost quite easily to Ons Jabeur in the first round of the Western & Southern Open, it's not looking good for the American.
JL: Aryna Sabalenka has to play Victoria Azarenka in the second round and Johanna Konta in the fourth round. Ouch.
Whose absence will be most felt?
ODJ: World number two Simona Halep is just one of two women with multiple WTA titles this season and would have arguably been the favorite for the title had she played. The Romanian's absence is a significant one.
PG: Without a doubt Simona Halep. Her decision to not travel outside of Europe is a sensible one for her and her team but also a huge loss for the USTA. Always a big favourite to go all the way and will give nothing short of 100%. Of course, there are more big named players not travelling but this one for me is one the tournament will be missing perhaps more than the others.
JF: I think it's very sad how Bianca Andreescu is unable to defend her fairytale maiden Grand Slam triumph from last year. Would have been interesting to see her try and back it up.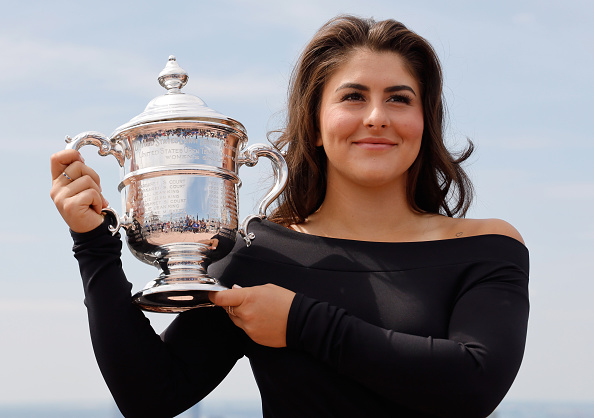 NA: Missing the defending champion Bianca Andresscu definitely will be felt the most. Andreescu has already proven herself to be a big tournament player, winning a major, a Premier Mandatory, and a Premier 5 last year. While the move to withdraw of course was due to the current pandemic, it's still a little disheartening that she does not get a chance to properly defend her title.
EL: Bianca Andreescu as it's never fun not being able to defend your title and she would have been a serious threat.
JB: There are many more top women's players missing than men, and even though they're missing Ashleigh Barty and Simona Halep, the top two players, Bianca Andreescu will be missed the most. The World No. 6 and current reigning U.S. Open champion has still not played this season, so having her included here would add a lot of intrigue to the draw.
JL: Bianca Andreescu on the women's side. Young, charismatic and the defending champion. She's never really consistently healthy, but the tournament is worse off with her absence.
What is the most interesting first round match?
ODJ: 20th seed Karolina Muchova has a tough opener against two-time champion Venus Williams. This will be an interesting clash of styles and, with the form Williams showed in Lexington, could be an entertaining battle.
PG: From a Brit's point of view, I'm going to say Watson-Konta. I would love Heather Watson to end her winless streak of eight here in the Big Apple and what way to do it than against a fellow Brit in Jo Konta.
JF: Karolina Muchova v Venus Williams. Muchova the seeded player against two-time champion Venus Williams. Tough for Venus, but she could spring the surprise.
NA: To me, seeing Garbiñe Muguruza's first match will be quite a show. After months of no competitive tennis followed by her withdrawal from the Western and Southern Open, so many questions will arise when the Spaniard takes to the court vs Nao Hibino. Any signs of rust or injury will bring up whether or not the Spaniard should have played or not.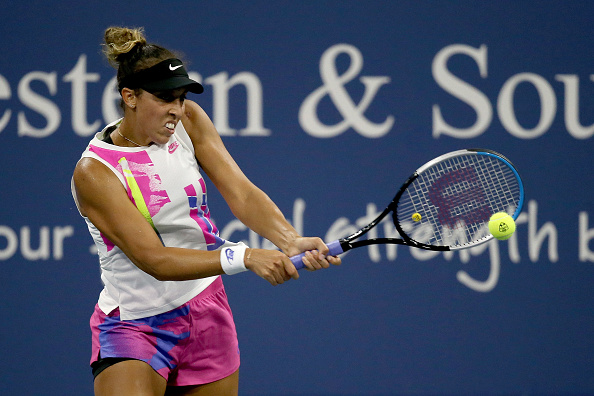 EL: it would have to be Madison Keys vs Timea Babos, Keys is a solid server and striker from the back and Babos is a tough out for sure, she will cause problems.
JB: As usual, there are a lot of great first-round clashes in the women's draw due to their wide array of stars, and I've decided to go for Karolina Muchova against Venus Williams. Williams has played some great tennis since the restart, but has been dealt bad luck in draws each time and this is not an exception. Karolina Muchova played a very high quality match against Naomi Osaka last time and she definitely could be a dark horse.
JL: Karolina Muchova vs Venus Williams for the women. The contrasting styles with Muchova's smooth baseline game mixed in with old-school serve and volley against Venus' power game should be fascinating to watch.
Which unseeded player will go furthest?
ODJ: With the form she's shown these past few days, two-time finalist Victoria Azarenka will fancy her chances of a strong run. Azarenka could face compatriot Aryna Sabalenka in round two, and will pick up a huge amount of confidence if she wins that. She could be set for a return to the latter stages of a slam.
PG: I'm going to say Victoria Azarenka. Her draw is quite kind to her this year, and with the number five seed Aryna Sabalenka in the second round, she should come through that and then down the line possibly face Jo Konta, and if she produces the same form that saw her come from a set down at the Western & Southern Open to win, then she escapes this section to face either Elise Mertens and Sofia Kenin in the quarterfinal, two players I believe she can defeat.
JF: Former two-time US Open runner-up Victoria Azarenka claimed the Western & Southern Open title whilst looking in strong form, and I could see her knocking out 5th seed Aryna Sabalenka in R2, and setting up a fourth-round match against Johanna Konta. Vika is back.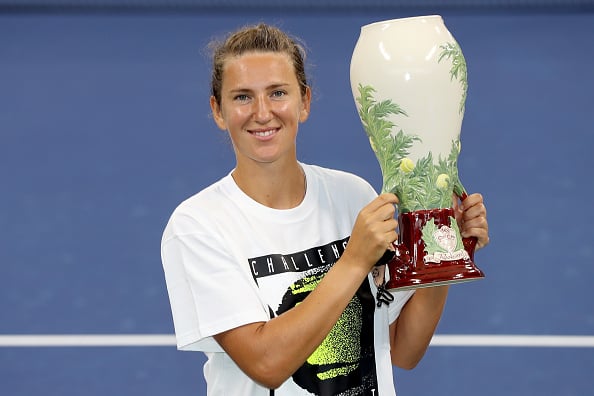 NA: My eyes are on Danielle Collins to make a run at the Open. Despite her draw against Anett Kontaveit, I say there's a good chance the American upsets her. The winner of that match, I feel has the best shot to go on a nice run to at least the fourth round which is where most unseeded players make their run to.
EL: I would say Coco Gauff, I think she is the next best thing in the women's game, she faces a seed in the first round but I think she will make it past that.
JB: Call me crazy, but I am tipping Alize Cornet to reach her first grand slam quarterfinal at the only slam where she has never even reached the Round of 16. Cornet is coming into the U.S. Open with good form, defeating Sofia Kenin at the Western & Southern Open before falling to the eventual champion Victoria Azarenka. She's in quite a weak and uncertain section where the seeds are Madison Keys, Zhang Shuai, Donna Vekic, and Garbine Muguruza.
JL: Victoria Azarenka for the women. Yeah, she won the Western and Southern via a walkover, but she played awfully well leading up to the final and seems to be regaining some of the form that saw her get to #1 in the world and win two major titles.
Who is the tournament's dark horse?
ODJ: 11th seed Elena Rybakina was one of the form players pre-suspension, reaching four finals, and seemed primed for a major breakthrough at a slam. She's not in the worst section of the draw here; no one will want to face her.
PG: Same answer as my previous one, Victoria Azarenka. A finalist at the Western & Southern Open should boost her confidence even more and like I said, her draw is favourable should she overcome Aryna Sabalenka, the fifth seed in round two.
JF: After finally making her maiden Grand Slam quarterfinal earlier this year, Anett Kontaveit looks primed for an upset or two in New York. Faces Danielle Collins in a tricky round one encounter, but Kontaveit has continued her good 2020 form at the Western & Southern Open and should have enough to get through. The Estonian is arguably Osaka's biggest danger of not getting to the semifinals.
NA: My dark horse is Ons Jabeur. Her run at the Australian Open captivated many and showed so far that it was no fluke. Despite losing to Victoria Azarenka this week, she showed in that match that even when not at her best, she is still very competitive in matches. With Sofia Kenin not looking too good after this week, Jabeur could very much be a big factor these two weeks.
EL: I am going with Amanda Anisimova- a young rising talent with a lot of firepower.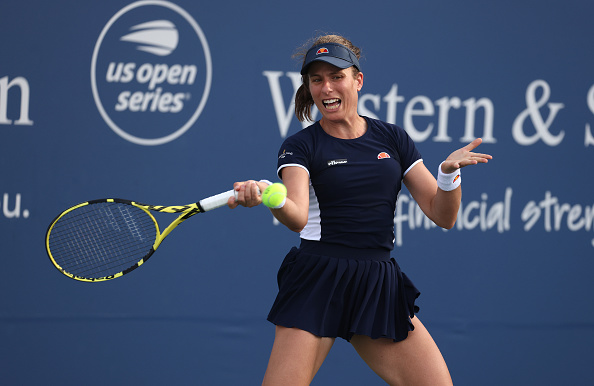 JB: My dark horse is the ninth-seed Johanna Konta. She had a great showing at the Western & Southern Open, reaching the semifinals. She has a tough draw with potentially having to face Muchova in the third round and Azarenka in the fourth, but I believe that she will reach the semifinals.
JL: Johanna Konta for the women. It doesn't matter that she's seeded ninth. No one is talking about her as a title contender. She's in good form lately and has the weapons to challenge just about anybody.
Who will win the title, and who will be the runner-up?
ODJ: My money is on a Naomi Osaka vs Garbine Muguruza final, with the former prevailing to win a third slam title. Muguruza impressed with her run to the Australian Open final earlier this season and will be confident of a similar result, though assuming this match-up happens I would expect Osaka to pull through and take the title.
PG: Serena Williams will get her "revenge" and defeat Naomi Osaka in a repeat of the 2018 final to win the tournament.
JF: A WTA slam draw is normally quite tough to call, and this is no different with many players coming in with no-form and there will be no fans etc, but presuming she overcomes her injury problems, I'm going to give Naomi Osaka the edge to claim her third Grand Slam title by defeating Garbine Muguruza, who storms into form to make a second consecutive Grand Slam final.
NA: My final is going to be a rematch of the 2018 US Open final with Naomi Osaka meeting Serena Williams. Just like that final, I am taking Osaka to win even with the current hamstring concerns. As I alluded to earlier, when she found herself behind or in trouble, she found her way out. No crowd shouldn't be a factor at all for Osaka who quietly goes about her business in a workwoman like way. Although I see a much closer affair, I still see Osaka winning her title.
EL: You can't go wrong with Serena Williams and I think she'll beat Karolina Pliskova, who is the number one seed.
JB: The winner of the 2020 U.S. Open Women's Singles will be Serena Williams, defeating Naomi Osaka in the final.
JL: Madison Keys will beat Anett Kontaveit for the women's title.