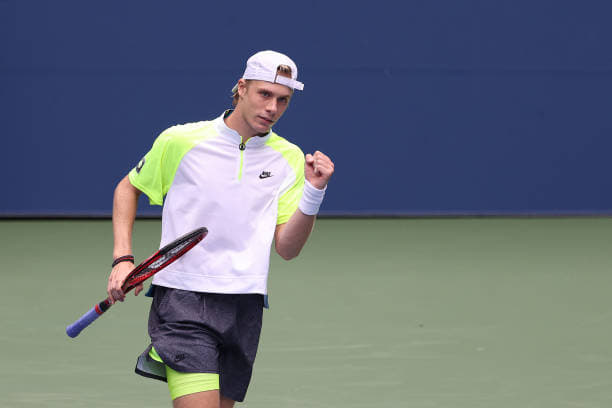 Denis Shapovalov started his US Open campaign on Monday and was facing Sebastien Korda in his opening match. Korda was actually Shapovalov hitting partner during the shutdown. The first set was relatively routine as both players were doing a good job up until the eighth game when Korda seemed to struggle to hold serve. Shapovalov had found a crack in his game and when Korda was serving to stay in the set Shapovalov had the first two breakpoints of the match which were also set points.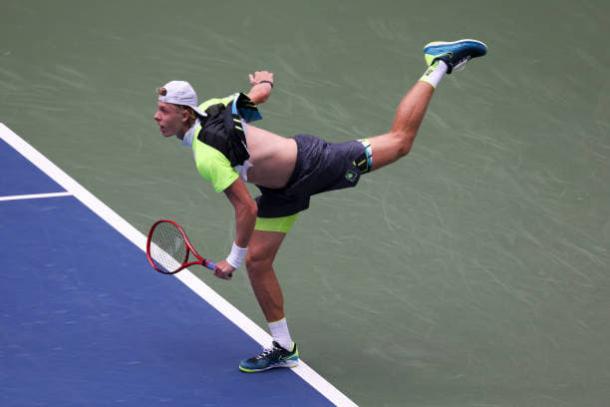 He managed to get the break and take the first set 6-4 with the only break in the set. Once again the second set was almost identical to the first except this time at 4-4 Korda got two break points of his own and it was the first time that we Shapovalov serve was under pressure. He would manage to break and serve out the set to tie the match at a set apiece.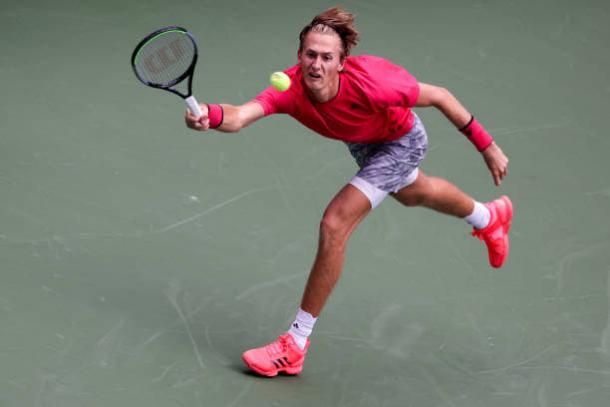 Shapovalov went to work early in the third looking for an early break and almost got it when at 1-0 he conjured a breakpoint but Korda was able to save it. At 2-2 Shapovalov took a medical timeout to have work done on his back. The treatment seemed to work as at 2-3 Shapovalov had three more break points but once again Korda came up big saving all three.
Shapovalov didn't give up and managed to get a fourth breakpoint and was able to convert to take a 4-2 lead. The next game was battle back and forth and it took Shapovalov eight minutes just to win that game and hold to lead 5-2. Korda would hold to make it 5-3 and Shapovalov take the second set 6-3 in the next game.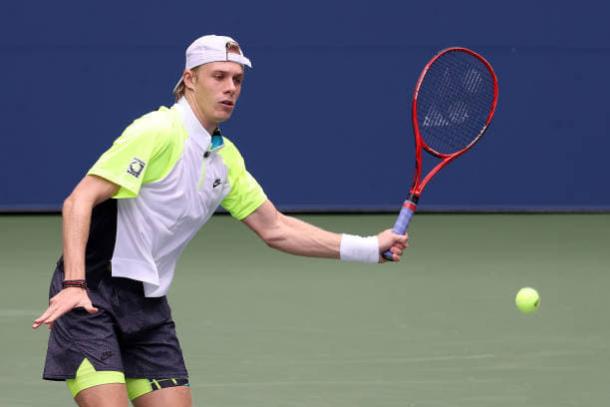 Shapovalov was determined to finish the match in the fourth set and got some early breakpoints. It took four break points to get the early break but on his fourth, he managed to pull a backhand winner down the line for a 2-0 lead. We jump to the fifth game of the fourth set with Shapovalov leading 3-1 he had three more chances to break but Korda was doing his best to save them.
Once again the fourth one was the lucky one for Shapovalov he got the double break to lead 4-1. Shapovalov would close out the match on his second match point to win and take the match 6-4, 4-6, 6-3, 6-2. He will next face in Round 2 the winner of the match between Thai-Son Kwiatkowski and Soonwoo Kwon.