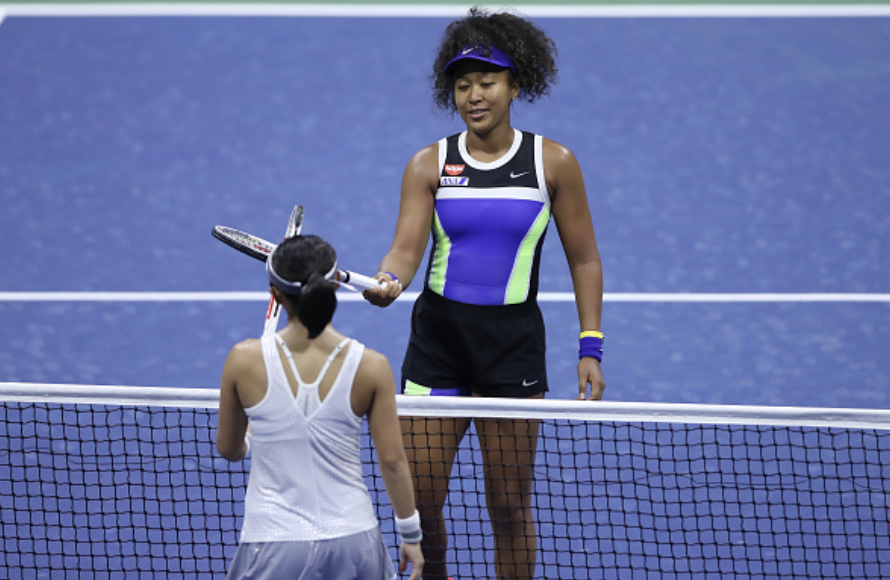 All eyes were on Naomi Osaka in her first-round match vs Misaki Doi. After stepping up to protest Thursday's Western and Southern Open matches followed by a win on Friday, the Japanese number one withdrew from the final citing a hamstring injury.
There was no tape on the legs, meaning she looked healthy and ready to go. Doi made Osaka work for it, but the fourth seed took it 6-2, 5-7, 6-2 and will face Camila Giorgi in round two of the US Open.
Dominating Opening Set
Doi looked lively, stepping in whenever she can to take advantage of the Osaka short balls. As someone who doesn't rely on her power, the 29-year-old was over hitting at times, feeling rushed and feeling she had to take more chances to compete with the former world number one.
Osaka took the early break and did not look back. She kept the set nice and tidy, hitting eight winners to five unforced errors, dominating the first set 6-2.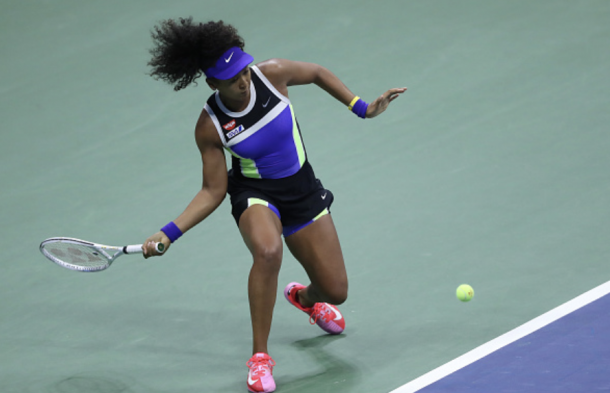 Doi Dominates Early
Doi, the world number 81, had early chances to break to start the second. She would grab that 2-0 lead after Osaka knocked a backhand into the net, which was uncharacteristic of her after such clean ball-striking in that opening set.
Balls which were routine for Osaka to hit for winners. With Doi running the opposite way, the four seed hit a backhand well wide. The 29-year-old had two more chances to add to her lead, but Osaka found two first serves to get on the board in set two.
The first serve numbers at this point for Osaka were dreadful to say the least, only getting 41 percent of first balls in. When she did knock in first serves, she was winning nearly 90 percent of those points, showing off her dominance in that category.
Momentum Shifts.. Twice
Doi was the aggressor this set and kept her power under control, moving to within a game of the set. Serving for the set, Osaka mounted her pressure and got that break to put the set back on serve. The 2018 champion still needed to hold though or else this match was going to a decider. Osaka did get that hold, and the momentum looked to have shifted back to her.
Looking to serve it into a tiebreak, Osaka had control up 40-15. Despite that, Doi's angles forced the four seed into errors as she claimed the set 7-5.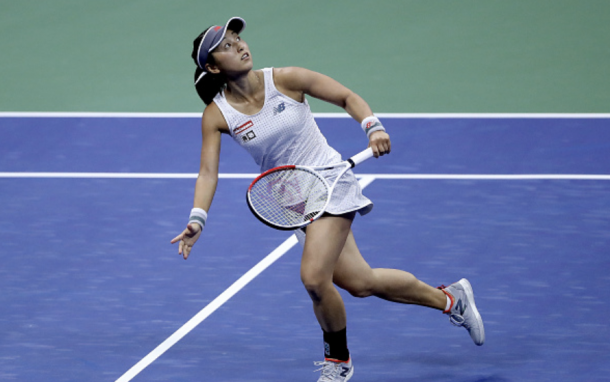 Final Set
Like the opening set, the first blow in this set went to the former world number one opening up the lead to 3-1 after an ace. Once she got ahead, Osaka did not look back. She extended her lead to 5-2 after a backhand miss from Doi as she looked to put the finishing touches on a tricky first-round match against her countrywoman.
Osaka was able to close it out in the end and was high-praising of her opponent in her post-match interview with ESPN saying how difficult it was out there, but overall, she is feeling good, especially with the hamstring.