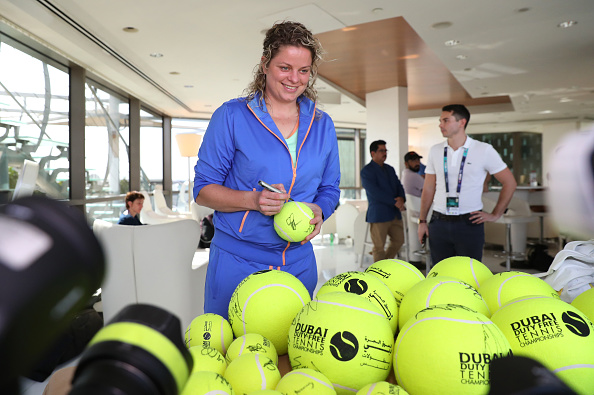 A fifth match of the day on Court 11 between the 21st seed and an unranked opponent is not the match that typically attracts too much attention, particularly in the bursting energy of a hot and crowded Flushing Meadows, though things are very much different when that unranked player is a four-time Grand Slam champion and former world number one.
Kim Clijsters has played in 35 Grand Slam tournaments prior to the 2020 US Open though there is little doubt that this is like no other. The coronavirus pandemic means just a handful of coaching staff and officials will be there to watch her opening round clash against Russia's Ekaterina Alexandrova. The Belgian is probably not used to playing on outside Courts like she will be later today, and she's certainly not used to having an eight-year gap between Grand Slam appearances.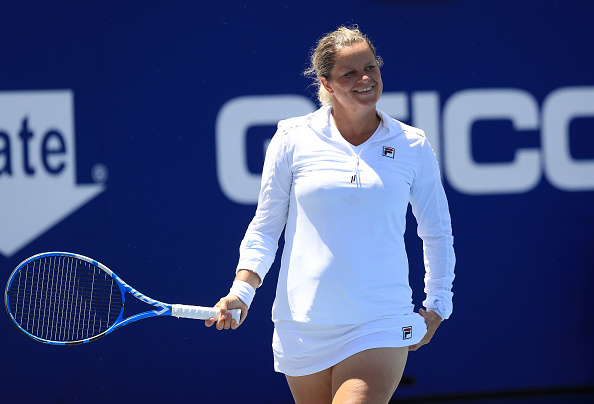 It was at Flushing Meadows in 2012 that Clijsters originally played what was set to be her final career match. After a farewell season the Belgian, seeded 25th, fell to 18-year-old Laura Robson in the second round in the Arthur Ashe Stadium; it was her second retirement from the tour. It would have been pretty unimaginable at the time that Clijsters would be back eight years later whilst Robson has been languishing on the sidelines with injury problems over the past few seasons.
Rumours of a comeback began circulating in 2019 after Clijsters appeared at the opening of the new roof on Court One at Wimbledon, beating Venus Williams in an exhibition match at the All England Club; just a few months later she confirmed that she would be returning to tennis in 2020. She was unable to regain fitness in time for the Australian Open but returned to play in Dubai and Monterrey, showing some encouraging signs in losses to Garbine Muguruza and Johanna Konta. Just as her comeback was starting to get going, the tour was suspended due to coronavirus.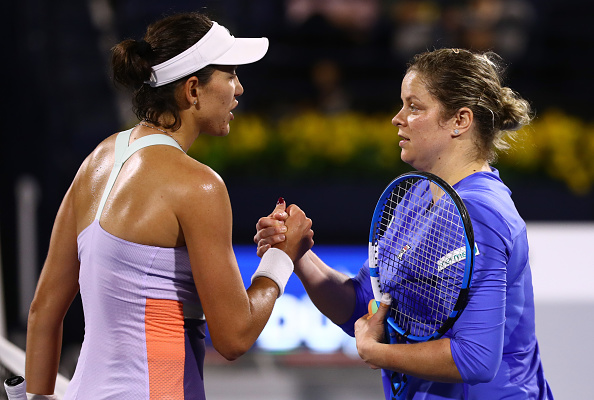 During the enforced suspension Clijsters appeared in action at World Team Tennis though had to withdraw from the latter stages of the event due to injury, and doubts over her appearance at the US Open increased after she withdrew from both the Top Seed Open and Western & Southern Open. The Belgian, however, is fighting fit and ready for what should be a tough opener against Alexandrova later.
It is rather fitting that, with Wimbledon canceled and the French Open postponed, Clijsters' return to Grand Slam tennis will come in New York, the event she is perhaps synonymous with. It is where in 2005, after a 2004 season blighted by injury and four previous Grand Slam final losses, she finally captured her maiden Grand Slam singles title with victory over Mary Pierce. Four years later an unranked Clijsters, back out of retirement and now a mother, won her second title at Flushing Meadows. A third title in three straight appearances came her way in 2010.
It is perhaps her love affair with New York which has made her such a visible presence during this year's bubble at the Billie Jean King National Tennis Centre. Despite withdrawing from 'Cincinnati' due to injury the Belgian was a regular presence courtside during several WTA matches across the tournament and has been an active member of the bubble community. She has been seen taking part in several of the games available around the ground, recently challenging Frances Tiafoe over Twitter to a game of Basketball.
What makes this comeback even more remarkable is that she is now a mother of three, having had two more children since her second retirement. Though she was not the first mother to compete on tour, her success as a mother across the second stage of her career was undoubtedly pioneering. Fellow greats Serena Williams and Victoria Azarenka have both returned to the tour after giving birth; even Vera Zvonareva, who Clijsters beat in the final ten years ago, is back on tour after originally retiring and giving birth.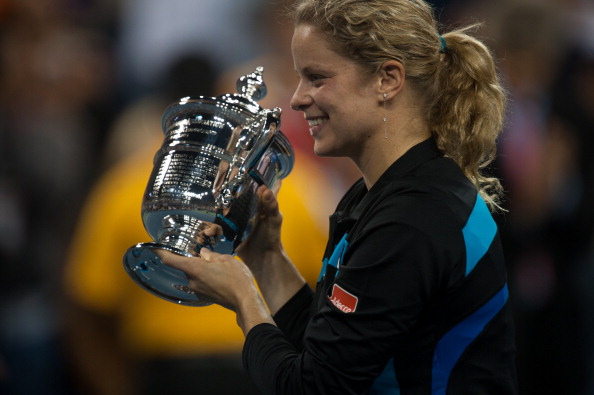 How Clijsters' third act will progress will remain to be seen. She is certainly an underdog against Alexandrova, one of the brightest rising stars on the WTA Tour, though will likely be a sentimental favorite with those watching across the globe. She will also be making a significant statement with her outfit, shunning major sporting brands to wear an outfit created by a independent, black-female led brand as revealed in an article by Vogue; whilst several tennis players have remained silent about the ongoing Black Lives Matter movement in America, Clijsters has been a vocal supporter of the likes of Naomi Osaka and is now showing further support on court.
It could be late into the evening by the time Clijsters steps on to court. It could be a match like no other. She certainly is a player like no other.