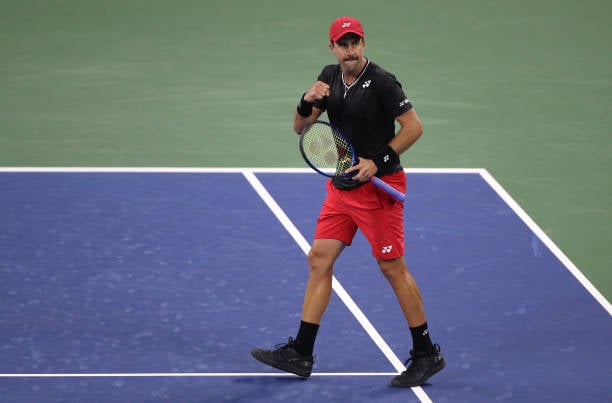 Steve Johnson pulled off a first-round upset at the US Open as he won an all-American battle against 16th seed John Isner, coming out on top 6-7 (5), 6-3, 6-7 (5), 6-3, 7-6 (3). The two men put on a serving clinic, combining for 74 aces, the second-most ever in a US Open match.
Johnson withstood 52 aces and 91 winners from Isner to prevail in three hours, 50 minutes on Louis Armstrong Stadium and defeat his close friend for the fifth consecutive time. The victory also sees Johnson snap a three-match losing streak in the first round of majors.
Johnson withstands Isner barrage to prevail in almost four hours
As you would expect with two excellent servers, break points were hard to come by as Johnson saved the only one to face him in the fourth game of the first set while Isner erased the only two he saw in the ninth game. Predictably, the set would be decided in a tiebreaker with the decisive moment coming when Isner secured a minibreak to go ahead 6-4 and an ace two points later closed out the set.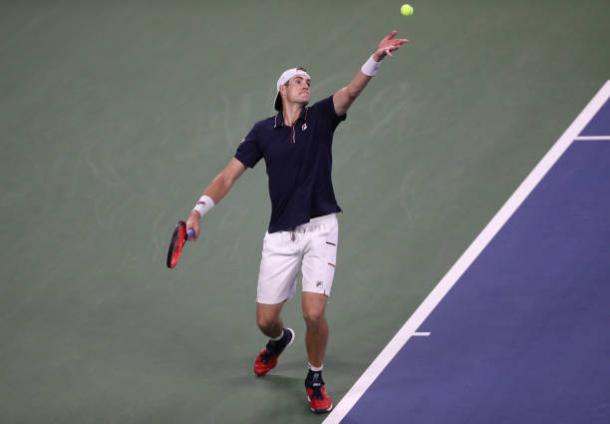 Nothing seemed to be different as the second set began with each man holding through five games until Johnson held two break points in the sixth game. Erasing the first with an ace, Isner was helpless as he watched a brilliant running forehand go past him for a winner to give Johnson a 4-2 lead. Serving for the set at 5-3, he got a slice of luck from the net to bring up set point and a big serve of his own closed it out to level the match.
Isner needed to save three break points to open up the third set, wiping away the last two with aces. The set went according to form with neither man reaching deuce until Johnson needed to wipe away a pair of set points to force a tiebreaker. The beginning of the breaker went back and forth until Isner grabbed the crucial minibreak to go up 4-2 and an unreturnable serve on his third set point gave the 16th seed a two sets to one lead.
Johnson made a quick start to the fourth set, winning 12 of the first 13 points to grab a 3-0 lead. He seemed to be cruising until facing two break points, which were saved with an Isner error and a forehand winner after a 13-shot rally. Continuing to surprisingly generate chances on the Isner serve, he saw his buddy save a set point before holding to love to force a fifth set.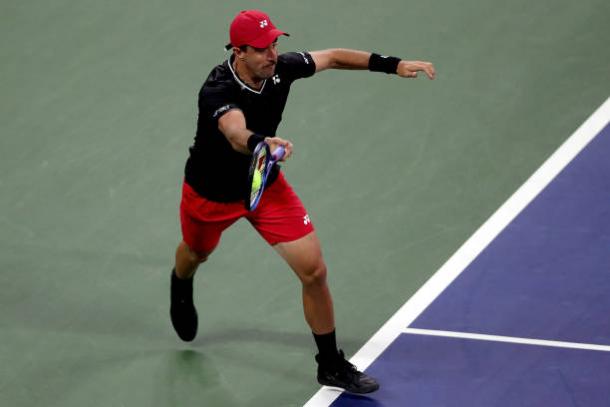 In the final set, Isner was forced to save a pair of break points in the fifth game and was pushed to deuce in a subsequent game while Johnson only dropped two points through his first five service games before the inevitable tiebreaker occurred. Isner was immediately behind after a forehand error on the opening point and Johnson sealed victory after watching Isner massage a forehand into the net.