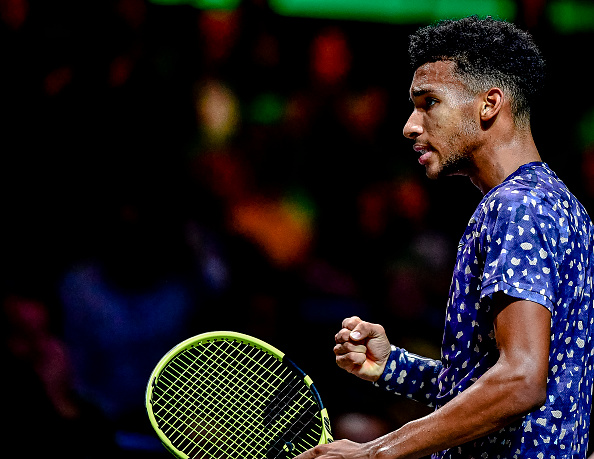 15th seed Felix Auger-Aliassime has said it will be an "honor" for him to play former US Open champion Andy Murray when the pair face off at the Arthur Ashe Stadium tonight.
It is quite incredible that these two will face off considering how close Murray was to defeat in his opening round match, with the Brit rallying from two sets down and saving a match point to beat Yoshihito Nishioka in one of the most impressive comebacks of his career. It was a remarkable effort from a man who looked all but retired following the Australian Open last year.
Auger-Aliassime also did not have an easy opening round match but things were a little straightforward for him, beating Brazil's Thiago Monteiro in four tight sets to win a match at the US Open for the first time after two previous first round losses. The Canadian looked primed for a strong season before the enforced suspension and will be satisfied with his opening round performance, though will look for a stronger performance here.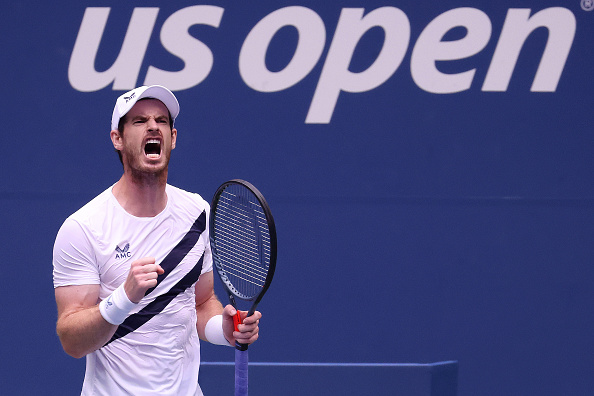 Murray and Auger-Aliassime will play each other for the very first time in the final match of the day on Ashe, starting at approximately 21:00 local time. The winner will face Corentin Moutet or 23rd seed Dan Evans in the third round on Saturday.
Analysis
Perhaps the biggest factor in this match will be how Murray feels physically following a four hour and 39 minute contest in the opening round. The Brit has played sparsely since 2017 following the emergence of a hip injury, resulting in an eventual hip resurfacing, and may be drained after such a lengthy contest.
However, it is fair to say that Auger-Aliassime is not expecting Murray to wilt away. "I don't want to put into my head or consider that because of the injuries or because of the surgeries he's had, the comeback he's made, that this puts me in an advantage or makes a difference on the outcome of the match," said the Canadian. "I'm going to prepare myself for a battle. I'm going to expect the best from him."
The Canadian has a strong overall game, with great power from both the forehand and backhand sides, and will look to dictate the early exchanges. He will likely look to try and keep rallies short and not allow Murray to work his way into points, though the Brit has identified Auger-Aliassime's serve as a potential weakness. "He's had some struggles with his serve at times," noted Murray. "That's something that I'll look to capitalize on." Murray is considered one of the best returners on tour and will look to be very aggressive when given opportunities on the Canadian's second serve.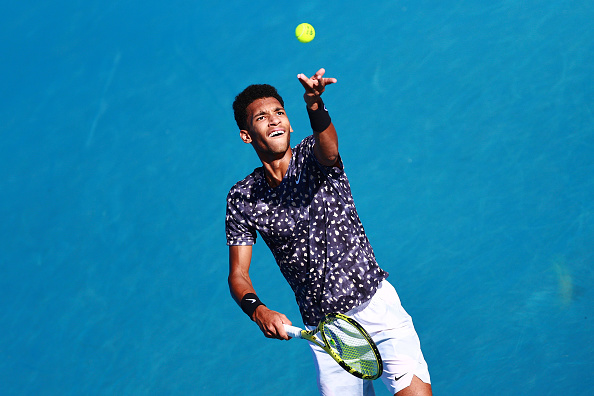 The 2012 champion also highlighted how good of an athlete the Canadian is and it is fair to say that both men are strong movers around court. Both should be capable of defending in long rallies though there are question marks about how long Murray may be able to physically stay in lengthy exchanges, whilst the Canadian can become overly-aggressive and make errors in rallies such as this.
Assessment
13 years and 94 ranking spots separate Auger-Aliassime and Murray, though this contest feels as if it will be a lot tighter than the gulf in rankings between the two imply.
Auger-Aliassime is already an impressive rally and, considering the high level he is already playing at in his burgeoning career, may have too much for someone lacking in match practice like Murray. The 15th seed should have enough to win this, though count Murray out at your peril.
Prediction: Felix Auger-Aliassime in four sets